Capacity LATAM 2020 is just around the corner; the annual conference is on our calendar for March 9-11 in São Paulo, Brazil.
You know what that means.
Anahí Rebatta is preparing to share insights on trends, growth drivers, infrastructure challenges, new cable projects, and opportunities in the region. (We picture her gearing up in a Rocky-inspired montage of data gathering, slide making, and running up large sets of stairs while "Gonna Fly Now" plays in the background.)
If you want to catch up with cables in the region, you can peruse Anahí's 2019 presentation here.
And if you'd like to be in the room for this year's industry rundown, be sure to register for LATAM 2020 soon so you can take advantage of early bird pricing.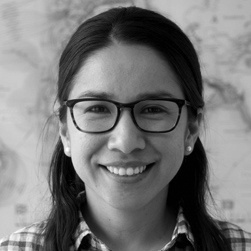 Anahí is a Senior Analyst at TeleGeography. As part of the infrastructure team, she heads the Global Internet Geography research service. Her regional focus is on Latin America and the Caribbean.