The Middle East's digital agenda is piled high with plans for projects and new infrastructure.
TeleGeography Principal Analyst Erik Kreifeldt will dig into many of these plans and projects as he moderates a panel of regional experts during Capacity Middle East 2019.
The panel will assess the most important technological innovations boosting the diversification and modernization of telecom in the region. Further, they'll examine crucial strategies needed to implement industry-wide digital transformation.
Capacity Middle East 2019 is one of the largest carrier-to-carrier events in the Middle East, with more than 1,700 attendees from organizations representing voice, data, SMS, data centers, peering, over-the-top service providers, content providers, internet service providers, and network infrastructure providers.
Sound like your cup of tea? Register today to save your place and meet up with the TeleGeography team.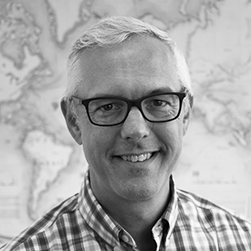 Erik Kreifeldt
Erik is a Principal Analyst within TeleGeography's pricing team. As part of the team that tracks the global market for enterprise and wholesale network services, Erik manages TeleGeography's bandwidth pricing research, specializing in European and Middle Eastern markets.