Enterprise customers' expectations of their network are changing.
It's fair to say that we're witnessing a sweeping change in the corporate networks sector – a change driven by the rise of cloud services, the emergence of new networking technologies, and changes in user devices, applications, and behaviors.
So what do enterprises expect from their service providers and how are service providers responding to meet evolving expectations?
During a thoughtful discussion during WAN Summit New York earlier this year, several key international carriers shared how customer engagement is changing and what enterprises are looking for in their networks today.
Broadband Networking and Connecting the Branch Office
Customers expect their networks to be better, faster, and cheaper with every year that passes. In fact, it's hard to think of another industry where this kind of expectation can be matched. Now, more than ever, there is an expectation that the branch office won't be bandwidth-starved; it will get the necessary connection and the best price point.
There's high demand for 100G services on Level 3's network, according to the company's GVP of Network Architecture and Engineering Andrew Dugan, which is higher than the company had forecasted – and there's been a shift to incorporating broadband into the network as enterprises look to bring their branch offices on-net.
Now, more than ever, there is an expectation that the branch office won't be bandwidth-starved.
John Isch, Director of the Network and Voice Center for Orange Business Services, commented that responding to RFPs has become more challenging as enterprise network architecture changes.
"Getting a best-in-class design is challenging, not only for the customer to put into an RFP, but also for us to respond to," he said. "Now, when we ask customers what percentage of network traffic is destined for the internet, it's typically between 50 percent and 80 percent. That means a significant change in how we design a network. In the old days 80 percent of traffic would be going to a data center."
According to Windstream Director of Product Management Yulia Durya, resilience and security are also obligatory: a dropped call is no longer just a nuisance, it's unacceptable. "In certain industries a dropped call now means a lost sale," she said. "Higher availability, resilience, and security are at the forefront of our customers' minds in how they want to design their WAN."
Different Approach to Configuring Networks
Cloud services and applications have dramatically changed the way enterprises buy IT services and configure their infrastructure over the past 10 years. Especially when it comes to the Internet's role in the corporate WAN.
Carriers agreed on this: with cloud-based services residing on the Internet, it makes no sense to take traffic into a datacenter only to go back out to the Internet, when a relatively inexpensive Internet connection can be provided at the edge. (And could potentially provide better quality of service for cloud applications broken out locally.)
Scott Cassell, Senior Director of Product Management and Strategy at Comcast Business, commented that enterprises are moving beyond the development and test stage and into production deployment of cloud solutions.
With cloud-based services residing on the internet, it makes no sense to take traffic into a datacenter only to go back out to the internet.
This means that they are no longer looking for just a fat Ethernet pipe connection between data centers, but want to extend bandwidth out to remote sites to enable cloud connectivity. "That's really changing the amount of bandwidth they require for these users," he said. "We're extending our Layer 2 Ethernet solutions, our MPLS, and our SD-WAN solutions to support these demands. Customers are rethinking how they design their networks."
There are challenges with this approach. Enterprises will always be concerned about security when conducting business over the internet.
But even the aspects of this concern appear to be changing. Isch at Orange says that he increasingly finds that large customers will first design their networks to meet their needs and will then bring in security services at the end of the process rather than the start.
"That's a change I've seen in the last three months," he said. "Customers have begun saying, 'we'll take our security policies and adjust them to our IT environment.'"
If there's a change in emphasis here, it's that network design is now being driven by end-user requirements – traffic patterns are changing with more and more traffic on the Internet, there's a move from the data center to the cloud, from the desktop to mobile - and network providers are having to react in new ways to keep up.
That's not to say that enterprises are no longer feeling the need to implement more secure private connections. Comcast's Cassell said that organizations recognize that they need to have private connectivity as well as connectivity through the Internet into the cloud. "There's a lot of complexity in how connections have been implemented in terms of IP configuration," he said.
Public Cloud, Private Cloud
So is there a discernible shift toward public cloud? Just a few short years ago cloud computing was all about private connectivity for performance and security, very different from cloud connectivity today.
Windstream's Durya said that, in her experience, internet performance is now acceptable for the majority of applications and a private connection is no longer needed for full feature functionality. China Telecom's Eric Lo added that in multinationals private cloud is evolving to become "more public," and the telco is seeing more interest in public cloud from small and medium-sized businesses.
Some customers, such as financial organizations, however are still more interested in private cloud than public cloud for reasons of control and security.
But even if a business has a large private cloud, it doesn't mean that its use of the public cloud diminishes. "We have a customer who has deployed a private cloud within a data center with all the bells and whistles, but it still has massive growth in its use of Amazon Web Services – spinning up virtual machines using Amazon resources," said Orange's Isch. "Amazon makes it so much easier - Amazon is upgrading and changing all the time - and that's hard for an internal IT function to keep up with, regardless of the size of the company."
The reality is that internet-based solutions are a huge part of business applications and processes today. China Telecom's Lo said that even in China this is the case.
What About Software Defined Networks?
"The only thing worse than being a telecoms service provider is being an equipment provider," quipped Level 3's Dugan.
Enterprises are trying to lower costs by incorporating broadband and the public Internet into their networks, while telcos are trying to put more buildings on net so that they can offer a better service to customers. "It's a part of the 'faster,' which is important to enterprises," he added. "It's all about speed to service and activation. We can implement automated provisioning services where buildings are on-net. If we have a presence than customers can turn their bandwidth up and down as they require."
Customers are generally asking for a faster response across the continuum of services offered, said Cassell from Comcast.
As a result, a growing number of carriers are deploying technologies such as software defined networks (SDN) and network functions virtualization (NFV) across their networks. It's still early and providing services like bandwidth on demand internationally is still somewhat of a challenge, but progress is being made.
Orange is deploying SDN and NFV in its international PoPs at the moment, and this will allow it to provide service chaining by the end of the year globally. "Our idea is to orchestrate the entire infrastructure centrally," said Isch.
"It's all about speed to service and activation."
Comcast recognizes the value of SDN in pushing down costs and providing new revenue opportunities, said Cassell. Windstream is moving toward a programmable network, according to Durya, and looking for more software developers to work with the company so that it can implement a software defined architecture.
Are Networks Changing Fast Enough?
As end-user requirements evolve, enterprises are rethinking the way they configure their networks. They are looking to lower costs while increasing bandwidth to keep up with demand for things such as cloud services.
Adding broadband into a hybrid network means that branch offices need no longer be starved of bandwidth and can be brought on-net much more cost effectively than in the past.
Increasingly the expectation is that they will be able to turn network services up and down and control their networks in the same way as they can with IT services. And carriers are rolling out SDN and NFV across their own networks to enable customers to do so.
Telcos are working to respond to changing customer requirements, but it's slow transition. As Cassell from Comcast said, the ideal is that a "single provider acts as a single pane of glass. And from a portal the user can go across multiple underlying networks and transport types. The user can go in and change service levels, topology and so on...It will be several years before customers will be able to take advantage of the potential of this technology."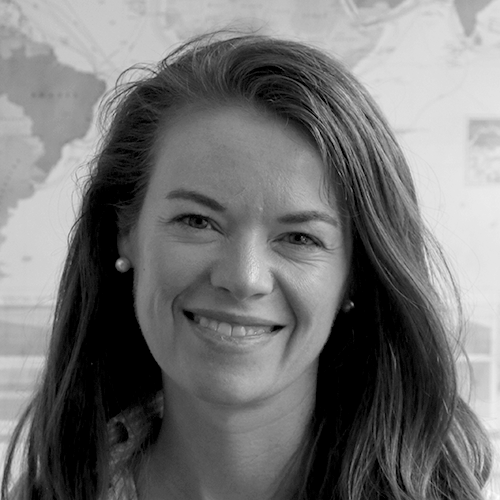 Senior Research Manager Brianna Boudreau joined TeleGeography in 2008. She specializes in pricing and market analysis for wholesale and enterprise network services with a regional focus on Asia and Oceania. While at TeleGeography, Brianna has helped develop and launch several new lines of research, including our Cloud and WAN Infrastructure service and the SD-WAN Research Service.