The mobile industry's days of dizzying subscriber growth appear to be long gone. Double-digit growth was last seen in 2011; global user numbers are leveling off.
There are several explanations for this plateau. And there are a few corners of the market that continue to show opportunities for growth despite the global slowdown. Here's a quick look at the lay of the land.
Wireless Growth Slows
The latest data from TeleGeography's GlobalComms Forecast Service show just 2.4% compound annual growth in wireless customers worldwide between 2015 and 2021.
In Europe, growth is expected to be much lower (under 0.5%), with many markets already hitting the saturation point. The Americas will also see below average growth of around 2%. Operators in these markets are now concentrating on customer retention and boosting ARPU through mobile data usage over increasing bottom-line subscriber totals.
The largest increases will be seen in Africa, where user numbers are expected to rise nearly 5% by 2021.
The largest increases will be seen in Africa, where user numbers are expected to rise nearly 5% by 2021. Subscriber totals in the Middle East will also grow above the global average, with rises of around 2.8%.
TeleGeography is predicting 8.28 billion cellular subscribers worldwide by the end of 2021, excluding machine-to-machine (M2M) connections.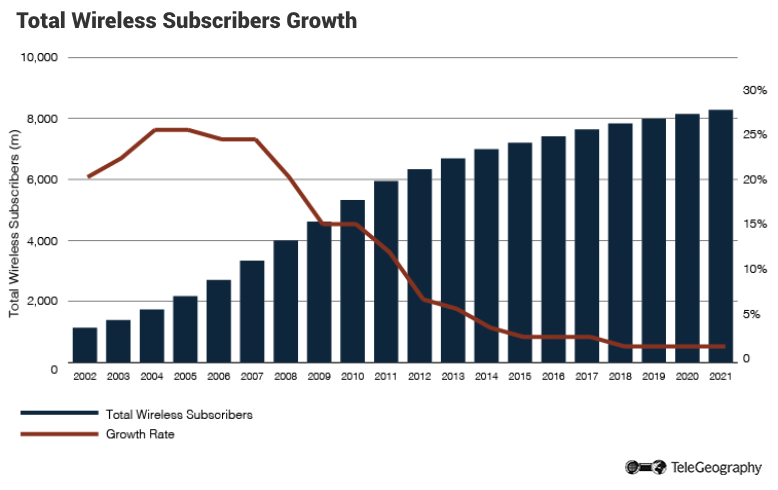 Growing Markets
A number of large markets still have room for substantial growth in Africa. Among countries with more than 10 million people, 12 had penetration rates below 60% at mid-2016 (the largest being Ethiopia and the Democratic Republic of the Congo, each with populations greater than 80 million).
Substantial growth will also come from India – home to 1.3 billion people – where wireless penetration was under 80% at mid-2016.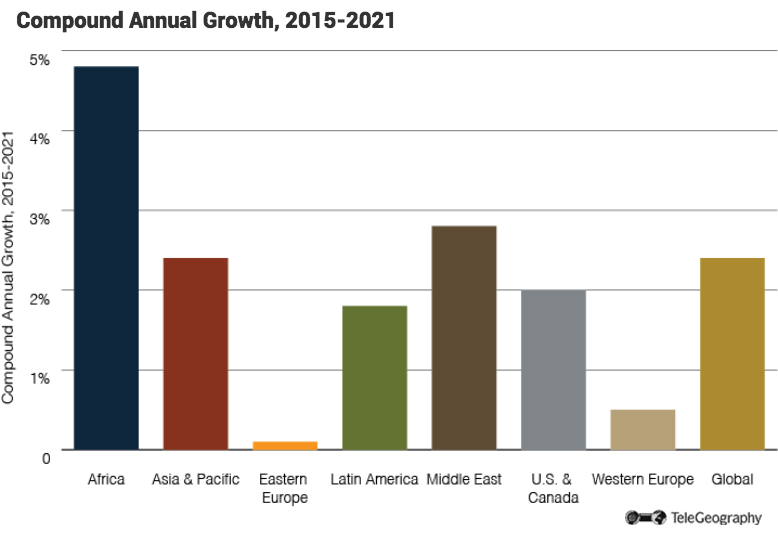 Multiple SIM Use Declining
One explanation for slowdown in some markets would be a new trend away from multiple SIM card ownership. This was originally fueled by high interconnection fees and attractive rates for on-network calls. Users took advantage of this by having two or more SIMs and switching between them when calling people on different networks.
Take Brazil, for example. In February 2016, interconnection fees were lowered from BRL0.16 per minute to BRL0.10, and they are due to fall again to BRL0.05 in 2017. The lower rates mean cheaper cross-network tariffs for consumers; this results in a drop in multiple SIM use. Since operators are taxed on the number of lines they have in service, they are quick to disconnect inactive SIMs.
The latest figures from regulator Anatel show that the country lost 21.2 million mobile users in the 12 months to end-November 2016, a drop of almost 8% year-on-year.
Economic factors are also having an impact on markets like Venezuela, where a currency crisis in 2016 led to restrictions on international calling and price rises saw mobile user numbers drop by 3% in the year to September 30, 2016.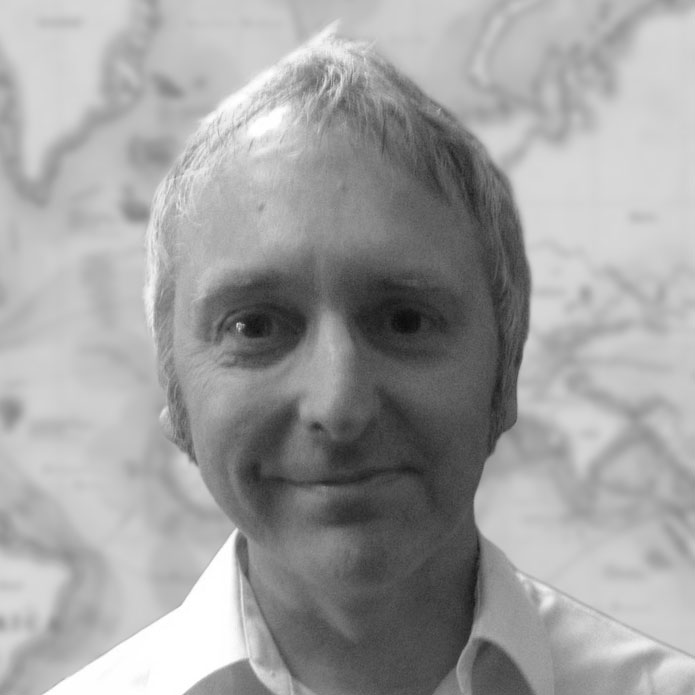 Pete Bell is a Research Analyst for TeleGeography's GlobalComms Database and also contributes to the daily CommsUpdate newsletter. He has a particular interest in wireless broadband and was responsible for TeleGeography's 4G Research Service until it was integrated into GlobalComms.