As we publish the latest update to our Data Center Research Service, the COVID-19 pandemic continues to turn the global marketplace on its head.
Network and data center services have never been more critical to connect a world in relative isolation. That's why we supplemented our 2020 data center site survey by asking global data center operators for their assessment of the pandemic's impact on their operations as of September 2020. (We shared some preliminary findings earlier this year.)
Here's the latest report.
Construction projects are moving forward: 65% of respondents indicated that they have not experienced delays in site construction or expansion because of the pandemic.
While that may come as a surprise, a significant minority indicated that there were delays or that the situation varied by market. Project timelines have varied extensively, continuing apace in some locations, while grinding to a complete halt in others.
Data center demand is generally strong: About half of respondents (48%) indicated that customer demand was increasing as a result of the pandemic.
A quarter said that demand varied by market, while 20% indicated that they had seen no particular change in demand thus far. Only 7% of respondents reported a decrease in data center demand.
Cloud providers driving demand increase: We wanted to know which market verticals were driving demand the most. Cloud and hyperscale were the most ubiquitous responses, although many different sectors were noted.
Government, carriers, and gaming services were also cited as growth drivers.
Enterprise demand is falling: While the data center sector is faring better than most, it isn't immune to the problems facing the wider market.
As enterprises and retail service providers face tremendous exposure to decreased demand for their own services, some data center customers from these verticals are throttling their demand for colocation services as well.
Colocation pricing holds steady: A vast majority of respondents (83%) stated that they were not altering colocation rates as a result of the pandemic.
This information comes from the Data Center Research Service, the industry's number one tool for understanding data centers, network storage, and the nature of interconnection.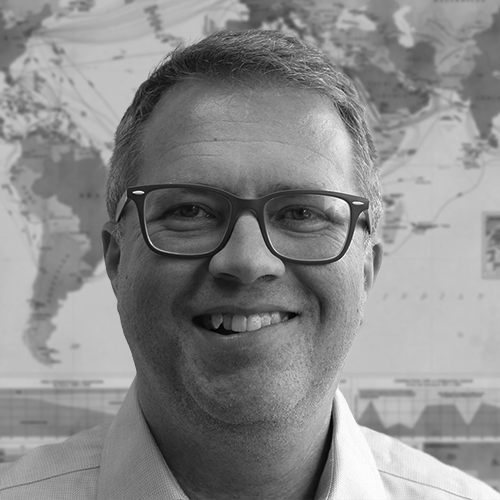 Senior Research Manager Jonathan Hjembo joined TeleGeography in 2009 and heads the company's data center research, tracking capacity development and pricing trends in key global markets. He also specializes in research on international transport and internet infrastructure development, with a particular focus on Eastern Europe, and he maintains the dataset for TeleGeography's website, internetexchangemap.com.