In 2015, SD-WAN was not the phenomenon that it is today. But David Stork, IT infrastructure manager for multi-national manufacturer Detmold Group, was motivated to explore the then-emerging technology way back when.
It all started after he asked his MPLS provider about an upgrade.
"They wanted three times the price for a tiny increase in bandwidth," recalled Stork in a presentation titled "A Global SD-WAN Client's Journey: Three Years of Experience for a Global Manufacturer" at our 2018 WAN Summit Singapore.
In the presentation, Stork and Tim Sullivan, CEO of global SD-WAN provider Coevolve, discussed Detmold's decision to move to SD-WAN. The duo also covered Detmold's 32-site SD-WAN deployment undertaken between December 2015 and March 2016 and the benefits that the network continues to provide.
The Decision
Detmold, established in 1948, is a manufacturer of paper and board-based sustainable packaging for a range of global customers, including McDonald's. The company has 3,000 employees at manufacturing and sales facilities in 12 countries.
In 2015, Detmold's network was seeing increased bandwidth demand, especially for voice and video. The company was moving away from on-site options and toward more cloud-based offerings like Office 365. Detmold wanted a consistent end-user experience in all offices. They also wanted to reduce operating expenses and make the network more agile and scalable.
Additionally, the network needed to support increased mobility and collaboration.
When Stork realized it would be cost-prohibitive to achieve these goals using MPLS, he began exploring SD-WAN. But as he recalls, "in 2015 there were not many people we could talk to about SD-WAN."
There was, however, one company that had already gained considerable SD-WAN expertise. Enter Coevolve, a global company focused on advising enterprises on and assisting with their adoption of SD-WAN, and the beginning of a happy partnership.
The Process
Together Detmold and Coevolve designed and planned an SD-WAN network for Detmold, beginning in March 2015. By June the partners had put together a business case; between August and September they conducted a four-site proof of concept (PoC) test, which generated positive results, particularly with regard to the company's decades-old IP-based voice system. That system required a 200-millisecond response time–a requirement that the PoC network was able to meet.
"We turned it on in Vietnam, Singapore, and Australia and VoIP came to life," recalled Stork.
Three months after completion of the PoC, Detmold began full SD-WAN deployment across 32 sites worldwide. The company completed those deployments in just four months.
Stork summed up the deployment as being "on time, on budget" and "with few hiccups."
No MPLS
While some enterprises use a combination of internet access and MPLS to support SD-WAN, Detmold relies totally on internet access. Using internet connectivity made it possible for Detmold to adopt cloud-based Office 365 capability, something Stork said wouldn't have been possible with MPLS.
Using internet connectivity made it possible for Detmold to adopt cloud-based Office 365 capability, something Stork said wouldn't have been possible with MPLS.
According to Sullivan, the decision to use SD-WAN equipment from VeloCloud Networks was critical to meeting Detmold's requirements without the use of MPLS. As he explained, VeloCloud equipment included Dynamic Multipath Optimization, which enables the underlying connections to provide quality of service and quality of experience that exceeded what could be provided by any individual underlying connection.
Another key VeloCloud capability is steering traffic on a per-packet basis–a capability that helps ensure Detmold's VoIP system performs as required, Sullivan said.
Coevolve also added value to Detmold's SD-WAN deployment by providing an application programming interface that enables Detmold to see what's going on in the network.
Using the solution that Coevolve provided, Detmold has visibility into how employees are using the network. For example, the company can see which applications are using the most bandwidth and take action, if needed. The company also can drill down to the performance of underlying internet service provider networks.
"The ability to see the network took my breath away," recalled Stork.
"The ability to see the network took my breath away," recalled Stork.
About a year after the initial SD-WAN deployment, Detmold added connectivity to Amazon Web Service and Azure to its SD-WAN, again using the assistance of Coevolve.
Results
Stork cited some impressive results for the Detmold SD-WAN network, including:
600 percent increase in bandwidth with network resiliency at most locations-from total bandwidth of 166 Mbps to 1 Gbps
Detmold removed Cisco and Riverbed customer premises equipment, along with associated support and maintenance costs
Detmold saw a 20 percent reduction in total cost of ownership over 24 months, even after factoring in the cost of making the change
VoIP and video traffic now travels over the internet, even in locations with poor local infrastructure such as China, Vietnam, and India
Latency was

substantially

reduced
In comparison with Detmold's original wish list, Stork said, "we got almost everything we wanted."
Lessons Learned
Key lessons learned from the Detmold SD-WAN deployment:
Enterprises exploring SD-WAN may want to consider relying on redundant internet connections rather than a combination of internet and MPLS. Key points that can impact this decision include the SD-WAN vendor and the applications to be supported. A proof of concept test will likely be critical in determining the feasibility of SD-WAN that does not use MPLS.
The move to SD-WAN can enhance VoIP performance and the performance of other latency-sensitive applications by leveraging multiple internet connections to minimize jitter and latency concerns. Detmold's experience suggests some SD-WAN vendors may provide an edge here.
Working with a consulting firm that has expertise in SD-WAN can help with critical decisions, deployment planning, and ongoing network operation. Consider consultants that can add value with offerings such as analytic application programming interfaces.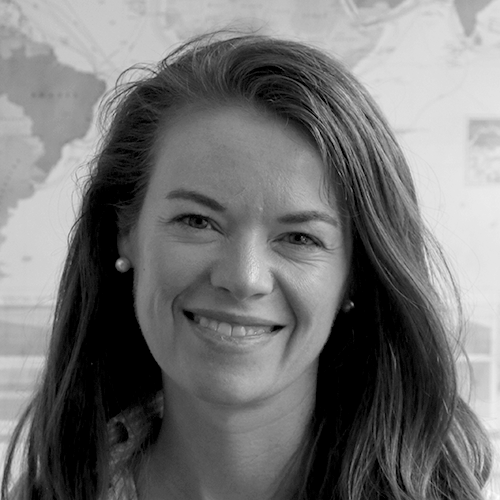 Senior Research Manager Brianna Boudreau joined TeleGeography in 2008. She specializes in pricing and market analysis for wholesale and enterprise network services with a regional focus on Asia and Oceania. While at TeleGeography, Brianna has helped develop and launch several new lines of research, including our Cloud and WAN Infrastructure service and the SD-WAN Research Service.