How will MVNO innovators stay ahead of the curve in the face of changing landscapes and new technological disruptors? TeleGeography's Tom Leins will find out at the MVNOs Europe event at the Hilton Bankside in London November 14-15.
Tom, editor of CommsUpdate's MVNO Monday, will be moderating the panel Developing Game-Changing MVNO Strategies Focused on Customer Service and Customer Experience on November 14 and How to Identify New Niches and Market Trends Through Customer Big Data on November 15.
During these sessions Tom will speak with executives behind some of Europe's most innovative virtual operators.
Attending the conference? Tom would love to meet up and discuss all things MVNO. Tweet us @TeleGeography or email editors@commsupdate.com to connect.
TeleGeography's GlobalComms Database is now home to the telecoms industry's fastest-growing collection of MVNO data, covering more than 90 countries and 850 virtual operators.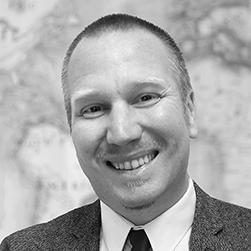 Tom Leins is a Senior Research Analyst for TeleGeography's GlobalComms Database. Based out of the company's UK office, he also contributes to the company's daily CommsUpdate newsletter, which includes his popular weekly MVNO Monday round-up. MVNO industry aside, Tom has developed a strong specialization in the U.S., Latin America, and the Caribbean, tracking mergers and acquisitions, spectrum auctions, regulatory developments, market opportunities, and growth trends.