While all eyes are on the 5G plans of the world's largest mobile network operators, a little-known UK-based player has built up a significant stockpile of valuable 5G-suitable spectrum in a number of key markets globally.
Dense Air—based in Slough, England—recently hit the headlines when its Portuguese unit was revealed to be the holder of crucial 5G frequencies, much to the consternation of the local operators. Today we take a look at Dense Air's spectrum holdings and future plans.
Dense Air Australia
5G Spectrum: 3.6GHz
Price: AUD18.5 million ($12.6 million)
Date Acquired: December 2018
Acquisition Type: Auction
In December 2018 the Australian Communication and Media Authority confirmed completion of its 3.6GHz 5G auction. Alongside the likes of Telstra and Optus, Dense Air Australia agreed to pay AUD18.496 million for 29 spectrum lots.
The UK firm won six 5MHz lots in Adelaide and seven 5MHz blocks in each of Brisbane, Canberra, and Perth, as well as a single 5MHz lot in Melbourne and Sydney.
Going forward, Dense Air aims to "densify mobile networks" by offering additional capacity in highly populated areas and infill in cell-edge locations. Rather than competing with mobile network operators, it expects those operators to be customers when it launches commercial services. The Australian licenses will commence in March 2020 and run until December 13, 2030.
Dense Air Belgium
5G Spectrum: 2.6GHz
Price: Undisclosed; original price was EUR22.5 million
Date Acquired: May 2018
Acquisition Type: Takeover
In May 2018 Voyacom was acquired by Dense Air and renamed Dense Air Belgium. The telco holds a block of spectrum in the 2575MHz-2620MHz band, which is due to expire July 2027.
The business was acquired from Datang of China, which bought the spectrum in November 2011 using the BUCD name.
Interestingly, BUCD was the biggest spender in the 4G-centric 2.6GHz auction staged by the Belgian Institute for Post and Telecommunications. The Chinese-backed firm acquired 45MHz of spectrum (2575MHz-2620MHz) for EUR22.51 million.
Dense Air Ireland
5G Spectrum: 3.6GHz
Price: EUR7.6 million ($8.7 million)
Date Acquired: May 2017
Acquisition Type: Auction
In May 2017 Airspan Spectrum Holdings–a precursor to Dense Air–successfully bid in the 3.5GHz/3.7GHz spectrum sale held by Ireland's Commission for Communications Regulation.
The company acquired 25MHz in all rural regions and 60MHz in all cities for EUR7.6 million ($8.7 million). All spectrum rights of use licenses will run for 15 years, expiring on July 31, 2032.
Dense Air was subsequently contracted to build a 5G trial network for Dublin City Council in April 2018 as part of the Smart Dublin initiative. The network was designed as a "carrier of carriers" platform. It was operating as a neutral host, open to both private applications from enterprises as well as existing mobile network operators.
New Zealand
5G Spectrum: 2.6GHz
Price: Undisclosed
Date Acquired: November 2018
Acquisition Type: Takeover
In November 2018 Dense Air completed the acquisition of 70MHz of 2.6GHz spectrum management rights from Blue Reach and Cayman Wireless in New Zealand.
Blue Reach is the wireless broadband company set up by CallPlus co-founder Malcolm Dick. Cayman Wireless was understood to be an affiliate of Craig Wireless, which owns a subsidiary called Cayman Spectrum. Craig Wireless previously held spectrum management rights covering the 2500MHz-2520MHz and 2620MHz-2640MHz bands.
At the time of the transaction, the company stressed that it would not compete in any way with existing retail service providers. Its mission is to help MNOs and MVNOs "improve their business cases for pervasive 4G and 5G networks by densification." Indeed, in September 2019 Dense Air partnered with Spark to switch on 5G services in New Zealand. The fixed-wireless access service went live in Alexandra (in Central Otago), and will be extended to other locations in late-2019/early-2020.
Portugal
5G Spectrum: 3.6GHz
Price: Undisclosed
Date Acquired: 2018 (unconfirmed)
Acquisition Type: Takeover
On April 24, 2019, the National Communications Authority (ANACOM) sanctioned a request by UK-based Dense Air to change the name of its Portuguese subsidiary from Broadband Portugal to Dense Air Portugal. The acquired company has roots in WiMAX licensees Bravesensor and ZAPPWIMAX. As a result of the takeover, Dense Air is in possession of three 2x28MHz blocks of 5G-suitable 3.6GHz spectrum.
The 15-year concessions run from August 2010 until August 2025.
In September 2019 Dense Air Managing Director Tony Boyle underscored that his company has no intention of relinquishing its frequencies. However, Dense Air had staged discussions with ANACOM with a view to giving the country's mobile operators access to the prime 5G band.
One month later, ANACOM approved a draft decision relating to the reconfiguration and relocation of the 3.4GHz-3.8GHz spectrum held by Dense Air. The latter acknowledged that the change doesn't make its commercial operation unfeasible. The watchdog said that the change "will contribute to the overall spectral efficiency of the 5G national market."
In terms of deployment activity, in September Dense Air signed an agreement with the municipal council of Cascais, which will see it launch a 5G proof-of-concept smart city network.
Thwarted Bids
Not all of the group's spectrum acquisition attempts have been successful. Dense Air came away empty-handed after Ofcom's April 2018 auction of UK spectrum in the 2.3GHz and 3.4GHz bands.
In February 2019 Dense Air also participated in the auction of 700MHz, 1400MHz, and 3500MHz spectrum staged by Switzerland's Federal Communications Commission, but failed to secure any frequencies.
Going forward, it's understood that Dense Air has tentative plans to obtain spectrum in other European countries as well as in the Americas, Asia, Africa, and the Middle East.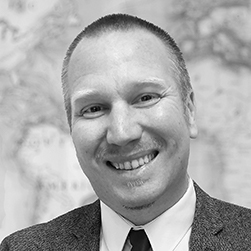 Tom Leins is a Senior Research Analyst for TeleGeography's GlobalComms Database. Based out of the company's UK office, he also contributes to the company's daily CommsUpdate newsletter, which includes his popular weekly MVNO Monday round-up. MVNO industry aside, Tom has developed a strong specialization in the U.S., Latin America, and the Caribbean, tracking mergers and acquisitions, spectrum auctions, regulatory developments, market opportunities, and growth trends.