It's all change in Argentina, where Telecom Argentina and Cablevision closed their high-profile merger on January 1, 2018. This deal marks the latest in a long line of notable telecom developments since Mauricio Macri was elected president in November 2015.
Regulatory reshuffles, spectrum auctions, pay-TV permits, and MVNO licensing have all come to the fore in recent years. We've compiled five key developments that capture the shift in Argentinian telecommunications.
Regulatory Reshuffle
Argentinian telecom regulator ENACOM was formed through the merger of the Federal ICT Authority (AFTIC) and the Federal Authority of Audiovisual Communication Services in November 2015. This represented one of the first major actions of the Macri Administration, which has paved the way for a number of sweeping changes.
AFTIC's tenure was especially short-lived, as it was only created in December 2014 to replace the National Communications Commission and the Ministry of Communications. Since its inception, ENACOM has proven to be a proactive presence, authorizing takeovers and freeing up spectrum for competitive tenders.
Spectrum Bonanza
One of the final significant acts by the previous regulatory regime was to stage a multi-band 4G spectrum auction in October 2014. This generated bids totaling $2.23 billion. An auction of returned 850MHz and 1900MHz spectrum alongside new 1700MHz 4G frequencies was originally slated to take place as early as 2010, only to be abandoned by the government in 2012, before finally taking place in 2014.
ENACOM has been more proactive in freeing up frequencies. It staged its first spectrum tender in mid-2017, distributing frequencies in the 2500MHz-2690MHz (2.5GHz) range to local cellcos Personal, Claro, and Movistar.
Going forward, an auction of 600MHz spectrum is now expected to take place later in 2018, as soon as the band is freed up by the nation's broadcasters.
Multiple MVNOs
Although the previous regulatory authority paved the way for the widespread introduction of MVNOs in Argentina back in 2014, no would-be virtual operators emerged in the ensuing months.
Indeed, ENACOM tweaked the licensing conditions in May 2016, prompting a flood of applications from the likes of Virgin Mobile Argentina (August 2016), Buenos Aires-based cableco TeleCentro (May 2016), domestic media firm Teledifusora (April 2017), regional cooperative representative Camara de Cooperativas de Telecomunicaciones (Catel – December 2017), and small-scale cable operator Supercanal (January 2018).
Although no commercial launches have come to fruition, it's now only a matter of time.
Takeover Time
ENACOM demonstrated its openness toward mergers and acquisitions within a matter of months, when it approved the previously-denied acquisition of Nextel Argentina by media conglomerate Grupo Clarin in early 2016.
There had been bad blood between Clarin and the Fernandez de Kirchner administration in previous years, thwarting its progress, but the company was now free to pursue an acquisitive strategy. The most notable deal of recent years was announced in June 2017, when Clarin agreed to merge its Cablevision unit with Telecom Argentina. After a thorough review, ENACOM gave the deal the green light in December 2017.
As the post-merger telecom landscape is slowly reconfigured, more takeover deals are expected to come to fruition.
Pay-TV Playbook
The ability to offer pay-TV services had long been a bone of contention for Argentina's "Big Three"—Telecom Argentina, Claro, and Movistar—all of which already offered mobile, broadband, and fixed line services.
In July 2008 the Supreme Court upheld a ban preventing telcos from offering pay-TV services. The long-awaited Argentina Digital Law, which was passed in December 2014, paved the way for change, but not until in January 2018. As such, it was ENACOM that pushed the plans through. The Telecom-Cablevision tie-up paved the way for Telecom to enter the pay-TV sector. Within a matter of days, ENACOM had issued Claro and Movistar with the requisite licenses to begin their respective preparations.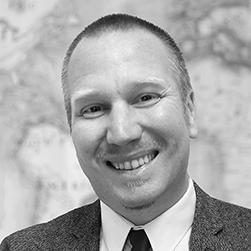 Tom Leins is a Senior Research Analyst for TeleGeography's GlobalComms Database. Based out of the company's UK office, he also contributes to the company's daily CommsUpdate newsletter, which includes his popular weekly MVNO Monday round-up. MVNO industry aside, Tom has developed a strong specialization in the U.S., Latin America, and the Caribbean, tracking mergers and acquisitions, spectrum auctions, regulatory developments, market opportunities, and growth trends.