French-owned telecom group Iliad has begun the next phase of its expansion in Italy, moving into the country's fixed broadband sector with a potentially game-changing service launch.
We first discussed Iliad's arrival in Italy back in September 2016, after a deal to acquire spectrum and network assets allowed it to launch as the country's fourth cellco.
The agreement was prompted by the proposed merger of existing operators Wind and 3 Italia—selling off assets to Iliad was part of their "remedy package" to ease regulatory concerns that a tie-up would harm competition.
Low-cost Offer
Iliad, which is owned by French entrepreneur Xavier Niel, went on to launch mobile services in May 2018. The firm hit the ground running with a million customers signed up in its first 50 days.
Users were attracted by Iliad's simple portfolio of low-cost unlimited monthly tariffs, which easily undercut those of its three established rivals—Telecom Italia (TIM), Vodafone Italy, and WINDTRE, the entity formed from the merger of Wind and 3.
Iliad entered the market with a service providing unlimited calls, unlimited SMS, and 30GB of data for €5.99 a month. According to Iliad itself, this price was up to five times cheaper than an equivalent offer from Vodafone and half the price of its next cheapest rival, WINDTRE.
It has since added an even lower cost deal, with a package of unlimited calls and SMS plus 40MB of data advertised for just €4.99 a month as of January 2022.
Strong Start
Iliad: Mobile Growth in Italy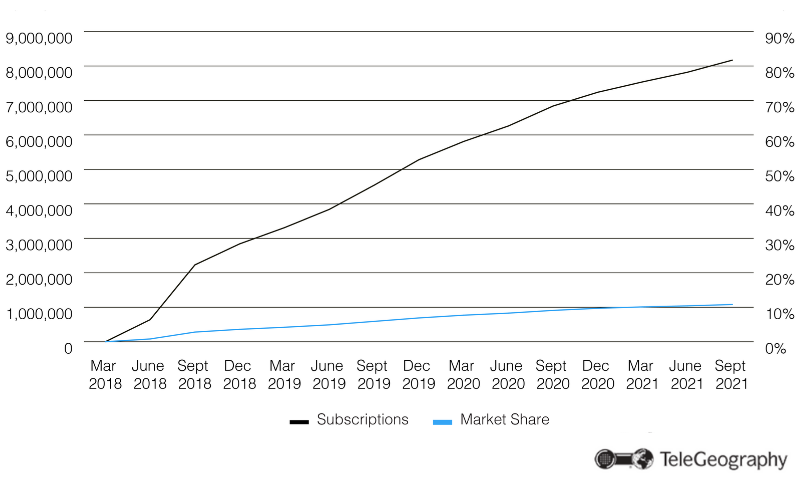 The French firm's arrival prompted a price war in the Italian cellular market, with competitors also keen to target the lower end of the sector.
TIM introduced a budget sub-brand under the name Kena in 2017, ahead of Iliad's entrance, while Vodafone made a similar move in June 2018 with its "ho" offering. WINDTRE was slower off the mark, debuting the Very Mobile discount service in February 2020.
Prior to launch, Iliad set a target to capture 10% of the Italian mobile segment. This goal was reached in the first quarter of 2021.
Its mobile subscription growth continues to be steady, though the rate of increase has slowed. Iliad added 930,000 net new users in the first nine months of 2021, after an increase of almost 2 million in 2020 and 2.4 million the year before.
By September 30, 2021, the group had claimed 8.17 million mobile customers and 10.8% of the overall market.
Fiber Launch
Looking to build on its strong start in the cellular sector, Iliad began signing wholesale agreements with fiber network operators in 2020. After first partnering with Open Fiber in July that year, the firm went on to add a network deal with TIM's FiberCop unit in August 2021.
A commercial fixed broadband launch followed in January 2022.
While new customers are charged €23.99, existing Iliad subscribers can get fiber access for €15.99 a month.
This cost includes the new iliadbox modem and a Wi-Fi extender. Download speeds in Milan, Turin, and Bologna can reach up to 5 Gbps but remain limited to 1 Gbps in other areas.
Once again, Iliad has undercut its rivals in terms of pricing.
TIM's Premium Fiber product comes in at €29.90 a month for a 1 Gbps connection, while Vodafone's 2.5 Gbps Internet Unlimited tariff has been reduced from €29.90 a month to €24.90.
With the fight spreading from mobile to fixed, Italy now has one of Europe's most competitive telecom markets. However, there is definitely still room for subscriber growth.
Although the Italian public's appetite for broadband services has grown in recent years, the country's household penetration rate—around 70% at the end of September 2021—sits below Europe's regional average of 78%.
Although the Italian public's appetite for broadband services has grown in recent years, the country's household penetration rate—around 70% at the end of September 2021—sits below Europe's regional average of 78%.
Italy is even further behind countries in the same GDP per capita decile, which soared above 120% as of Q3 2021.
Potential Merger
Iliad will be eager to make its mark as it continues to push for market share. One way to shake things up even further? A merger with another player.
In January 2022, Italian press reported that Iliad could be considering a combination with Vodafone. The French company was quick to deny any merger plans with a statement from CEO Benedetto Levi: "We go on our own way absolutely alone, as we have done for these three-and-a-half years."
Nevertheless, in early February Iliad confirmed that it had indeed submitted a takeover offer for 100% of Vodafone Italy, with an estimated enterprise value of between €11 billion and €13 billion.
A deal is far from certain, however, as it would come under intense scrutiny from competition regulators.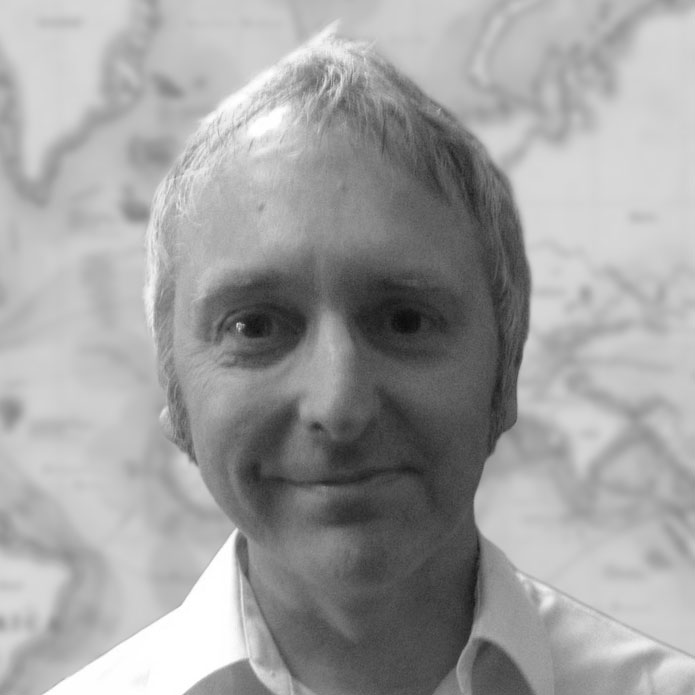 Pete Bell is a Research Analyst for TeleGeography's GlobalComms Database and also contributes to the daily CommsUpdate newsletter. He has a particular interest in wireless broadband and was responsible for TeleGeography's 4G Research Service until it was integrated into GlobalComms.