Last week our own Anahí Rebatta presented Capacity and Connectivity in the Region: Exploring the Current State of the Wholesale Telecom Industry Across Latin America at Capacity LATAM.
Anahí's exploration of planned cables, bandwidth usage, and price erosion chipped away at what a shifting physical diversity of cables and evolving customer mix mean for Latin America.
The list of planned cables in Latin America is a long one, with more than 15 total projects boasting ready for service dates in 2020 or earlier.
When we look at where these projects are concentrated, it becomes clear that new cables linking the U.S. and Latin America will at long last bypass the well-served metro area of South Florida.
The running list of cable projects also reveals a surge in cables connecting Latin America and Africa, with no less than three cable projects linking the two regions in the coming years.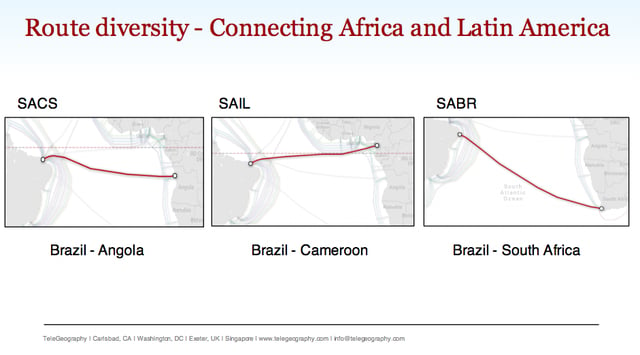 The surge in Latin American cable investment is no doubt tied to both growing demand and the rise of private networks.
Content providers, who have extremely large capacity requirements, are the owners and anchor customers of these new systems. Case in point: the upcoming Junior and Curie cables mark the first two cables built solely by a non-telco—Google.
For more insight on the Latin American cable boom, download Anahí's full slide deck here.
Read Next
Submarine Cable and Capacity Pricing Trends in Asia-Pacific: Research Director Alan Mauldin breaks down submarine cable and pricing trends in the region.
End-user traffic is rising. What's on the horizon for the global internet? We have a few ideas. Read more.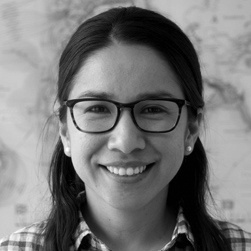 Anahí Rebatta
Anahi is part of TeleGeography's telecom infrastructure and voice traffic teams. She specializes in Latin America and the Caribbean regions.