If you missed the live TeleGeography and Ciena webinar, "Land Ho! Connecting Data Centers under the Sea" on June 22, 2016, you can watch a recording of the webinar on demand, or download the presentation slide deck, here. Join Paul Brodsky, Senior Analyst with TeleGeography, and Brian Lavallée, Director of Solutions Marketing from Ciena, for a discussion about the impact of shifts in private vs. Internet network bandwidth consumption are having on transoceanic DCI, and the technology and strategies that will keep both submarine and data center operators ahead of the curve when managing their traffic flows.
In just a few years, much has changed in the transoceanic seascape. Private traffic from the major ICPs has surpassed traditional voice and Internet traffic, causing data center and submarine operators alike to rethink how they manage traffic flows.
Meanwhile, back on terra firma, connecting data centers from opposite sides of the ocean is becoming more challenging as operators are increasingly seeking cost savings by moving farther away from traditional cable landing points located in or near city centers. And it's the network that ultimately makes or breaks the user experience.
Attend and learn:
How ICPs are becoming majority consumers of transoceanic bandwidth
How the Openess initiative will change the seascape and the landscape of DCI
How GeoMesh allows you to change how and where DCI networks are constructed
About the Presenters
Paul Brodsky, Senior Analyst, TeleGeography
Paul Brodsky is a Senior Analyst at TeleGeography. Paul has over fifteen years of telecommunications industry experience, first as an engineering consultant to the wireless industry, later as Senior Engineer at Nextel Communications, and for the past seven years as a market research analyst at TeleGeography.
He holds a Bachelors of Science degree in Engineering from the University of Pennsylvania and an MBA from the Johns Hopkins University.
Brian Lavallée, Director, Solutions Marketing Ciena Corporation
Brian Lavallée is the Director of Solutions Marketing with global responsibility for Ciena's packet and submarine networking solutions. Brian has over 20 years of telecommunications experience with previous roles in Product Line Management, Systems Engineering, Research & Development, and Manufacturing. During his career, he has worked in various areas of optical networking including access, metro, regional, long-haul, and submarine networks. He holds a Bachelor of Electrical Engineering degree from Concordia University and an MBA in Marketing from McGill University, both located in Montréal, Québec, Canada.
---
This webinar series is brought to you by TeleGeography in partnership with Ciena.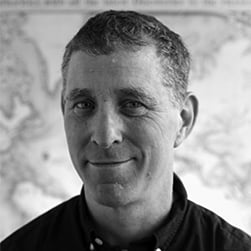 Paul Brodsky is a Senior Analyst at TeleGeography. He is part of the wholesale network, internet, and voice research team. His regional expertise includes Europe, Africa, and the Middle East.