The telecom landscape in Eastern Europe has changed dramatically over the last decade, with sustained deal-making reshaping a number of markets across the region.
The latest player to jump aboard the M&A merry-go-round is 4iG, an ICT firm based in Budapest. Today, we take a look at the company's key takeover deals to date.
Background
The company now known as 4iG was founded back in 1990 as Freesoft Szoftverfejleszto es Szamitatechnikai Szolgaltato Nyrt. The 4iG name was introduced in 2014, and the company achieved a premium listing on the Budapest Stock Exchange in 2019.
With experience in digitalization, managed IT services, cybersecurity, and infrastructure and integration, 4iG bills itself as "one of the leading groups in Hungary's knowledge-based digital economy."
The company's newest area of focus is within the telecom sector, seeking to establish dominant market positions across Central and Eastern Europe.
The company's newest area of focus is within the telecom sector, seeking to establish dominant market positions across Central and Eastern Europe.
DIGI
Market: Hungary
Deal agreed: March 2021
Deal concluded: January 2022
Value: EUR625 million
Mobile Subscriber Base: 187,000 (September 2021)

After abandoning its proposed takeover of Magyar Telekom's enterprise ICT subsidiary T-Systems Hungary in December 2019, more than a year passed before 4iG agreed to a new takeover deal.
Once again, the company's domestic market was its priority; in March 2021 4iG agreed to acquire DIGI Hungary—and its subsidiaries Invitel, Digi Infrastruktura, and i-TV—for an undisclosed fee.
After the fulfilment of certain conditions, including the Hungarian competition authority's clearance, the deal eventually closed on January 3, 2022.
The parties confirmed that the final takeover was valued at EUR625 million ($708 million).
Announcing the closing of the deal, Gellert Jaszai, chairman and CEO of 4iG, commented: "The acquisition of DIGI represents a significant strategic step forward for 4iG in several respects. Due to the transaction agreement completed with RCS&RDS [DIGI] and our recent domestic and international acquisitions in the telecommunications industry, we have laid the foundations for a new regional telecommunications group over the past year or so."
Invitech Solutions
Market: Hungary
Deal agreed: September 2021
Deal concluded: September 2021
Value: Undisclosed
Mobile Subscriber Base: N/A
Sticking with Hungary, in September 2021 4iG agreed to buy 100% of Invitech Solutions for an undisclosed price.
The deal was completed on September 30, following approval from the antimonopoly authority Gazdasagi Versenyhivatal. The transaction involved the 100% acquisition of Invitech ICT Services and subsidiary InviTechnokom via holding company Rotamona (Cyprus).
Before 4iG's takeover, Invitech was majority-owned by CEE Equity Partners, which represents China Central & Eastern Europe Investment Co-operation Fund. This private equity fund was established by China Exim Bank in partnership with European institutional investors (managed by Luxembourg Investment Solutions SA).
Invitech provides telecom and ICT services to corporate and institutional clients including telcos, ISPs, and healthcare and financial institutions.
The telco operates a 10,450 kilometer backbone and backhaul network across Hungary, covering the country's largest 100 cities and towns.
Telenor Podgorica
Market: Montenegro
Deal agreed: October 2021
Deal concluded: December 2021
Value: Undisclosed
Mobile Subscriber Base: 419,503 (September 2021)
In October 2021, 4iG struck again, agreeing to buy a 100% stake in Telenor Montenegro from Czech Republic-based PPF Group for an undisclosed price.
The deal closed on December 21, following regulatory approval by the country's competition authorities. The cellco serves more than 400,000 subscribers via 436 base stations.
Unveiling the deal, Jaszai explained: "Telenor Montenegro is a mobile operator with a stable growth background, the acquisition of which is an important step through the implementation of our strategy in the Western Balkans. The acquisition may open up additional opportunities for us in the region in the telecommunications and ICT markets."
ALBtelecom
Market: Albania
Deal agreed: December 2021
Deal concluded: Pending
Value: Undisclosed
Mobile Subscriber Base: 429,958 (September 2021)
In December 2021 4iG signed an agreement to acquire 80.27% of Albanian full-service provider ALBtelecom from Cetel Telecom, part of Turkey's Calik Holding.
The takeover will be completed via a multi-step transaction that will result in Calik Holding acquiring a 3.2% stake in 4iG as an institutional investor.
The Albanian state will continue to exercise its minority ownership rights in the company through the Albanian Ministry of Finance and Economy (13.78%) and the Albanian Post (2.47%). Albania's Competition Authority (Autoriteti i Konkurrences, CAA) authorized the sale in January 2022, and the deal is expected to close imminently.
Jaszai commented: "We have come to the country as a strategic investor, where we want to be present in the long term in providing high quality services to retail and corporate customers. Our acquisition is an important step … and we are committed to the development of the Albanian telecom sector and Albania's digitalisation efforts."
ALBtelecom is the country's third largest mobile operator with just under 430,000 subscriptions.
ONE Telecommunications
Market: Albania
Deal agreed: December 2021
Deal concluded: Pending
Value: Undisclosed
Mobile Subscriber Base: 1.099 million (September 2021)
With the ink barely dry on the takeover deal for ALBtelecom, 4iG struck again in the days leading up to Christmas.
This time, the focus of its attention was ONE Telecommunications, the operator previously known as Telekom Albania. As with the other deals, the value of the transaction was not immediately disclosed.
ONE currently serves more than one million mobile subscribers, delivering 98.5% population coverage via 632 5G-ready transmission towers. When combined with ALBtelecom post-transaction—as would seem likely—the enlarged company will be able to leapfrog current market leader Vodafone Albania and seize the top position in the mobile market.
With five major telecom acquisitions secured in less than a year, 4iG has wasted no time in executing its vision to create a new regional communications group. If the last twelve months' worth of deal-making is anything to go by, 4iG is only just getting started, and we can surely look forward to more M&A activity in 2022.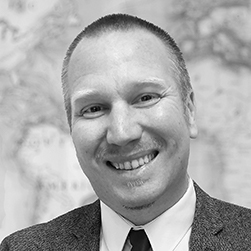 Tom Leins is a Senior Research Analyst for TeleGeography's GlobalComms Database. Based out of the company's UK office, he also contributes to the company's daily CommsUpdate newsletter, which includes his popular weekly MVNO Monday round-up. MVNO industry aside, Tom has developed a strong specialization in the U.S., Latin America, and the Caribbean, tracking mergers and acquisitions, spectrum auctions, regulatory developments, market opportunities, and growth trends.