With 1,000 attendees from more than 275 companies, MEF18 is a major networking event for communication and cloud service providers, enterprises, government organizations, network technology suppliers, and others.
Even better, this year the Downtown Los Angeles event will feature the WAN Exchange, a bite-sized showcase of our WAN Summit conference series.
If you've got MEF18 on your calendar, be sure to swing by Greg Bryan's session on Tuesday, October 30 at 3:20 p.m.
Greg will be collaborating with other experts to showcase the questions, conversations, and real-world stories that we pack into our WAN Summit agendas every year.
The session will specifically review experiences with SD-WAN adoption and assess changes in network management prompted by SD-WAN. A panel of experts will trade stories about integrating SD-WAN into the corporate network and share their lessons learned. They'll tackle questions like:
What is the business case for SD-WAN in several different verticals and how have those cases been met with the final product?
How should WAN managers time the SD-WAN transition?
How does SD-WAN impact overall WAN spending?
And this is just the tip of the iceberg.
Click here to register for MEF18, which is the only way to get a seat at the WAN Exchange.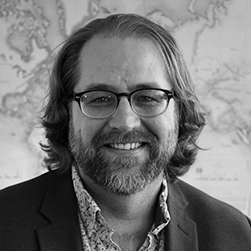 Greg is a Senior Manager, Enterprise Research at TeleGeography where he leads our enterprise pricing research. Greg is also the chair of the WAN Summit conference series.