The market for MVNO services remains buoyant. Customers of resellers accounted for 4.6% of all mobile users worldwide at the end of 2018. This is up from 4.3% a year earlier and less than 2% in December 2011.
MVNO Customers Close to Five Percent Share
MVNO Subs as Share of Total Mobile Subs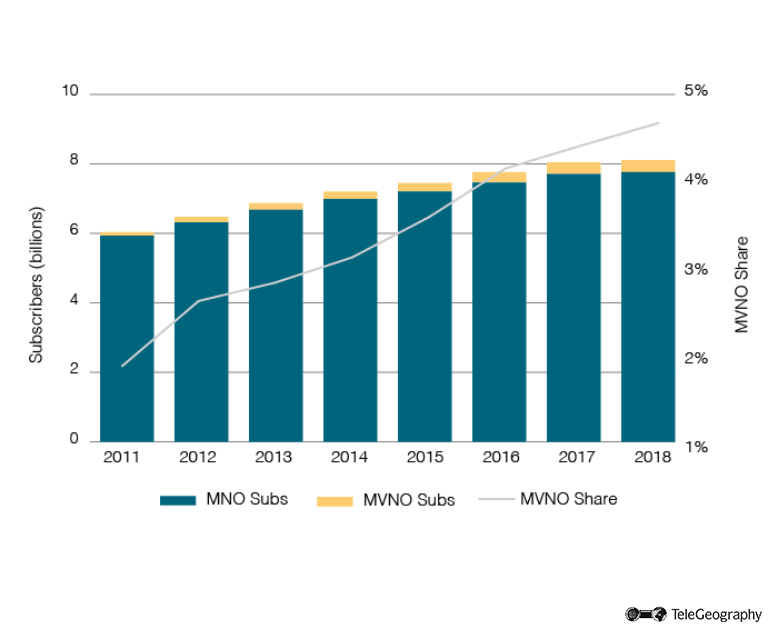 These figures include subscribers of both independent mobile resellers and sub-brands of MNOs.
More Than 90 Active MVNO Markets
The number of markets with active MVNOs rose steadily to 94 until 2017. It then dipped slightly to 92 due to the closure of SMART Pinoy's services in Guam and the Northern Mariana Islands.
Countries that could see the introduction of their first MVNO services in the near future include Kyrgyzstan, Uganda, and Zimbabwe, with many other markets untapped.
Over 1,000 MVNOs Globally
According to TeleGeography's GlobalComms Database, there were more than 1,000 active mobile resellers worldwide at the end of 2018, with over half operating in Western Europe alone.
Western Europe Leads the Way
Share of Active MVNOs By Region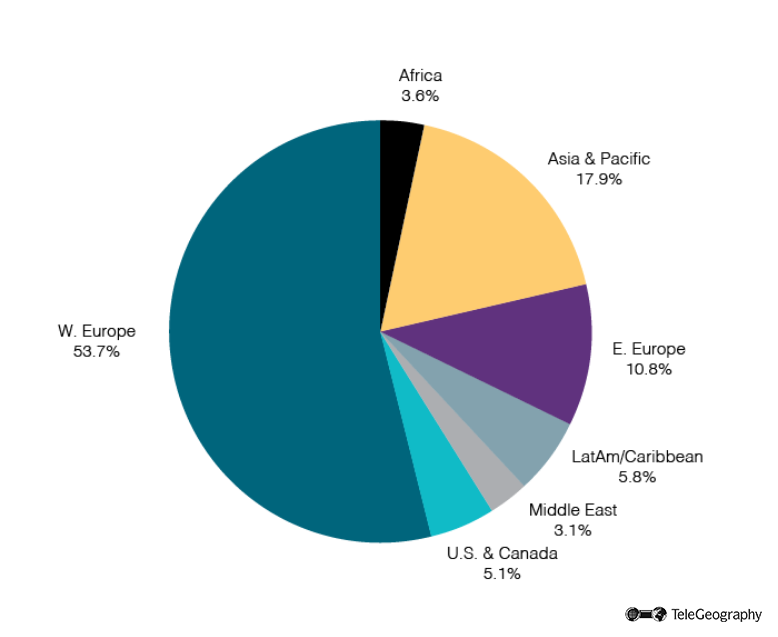 Africa, meanwhile, accounted for less than 4% of the total number of operational MVNOs even though it contributes more than 13% of all mobile subscribers globally.
With mobile penetration still growing in most African markets, there remains much room for growth, particularly in the MVNO sphere. The bulk of users are connected on a pre-paid basis. This is arguably why the continent has been targeted by established resellers such as Lycamobile, which listed Uganda, Cameroon, and Kenya among potential new markets for its low-cost international resale services.
German Popularity
The country with the most MVNO users in relation to total mobile subscribers is Germany, with over 47% of customers connecting via a reseller or MNO sub-brand.
Over 130 MVNOs and resellers are active in Germany, aiming their services at a wide variety of customer segments. But by far the most popular target market is the budget and no-frills sector.
The largest independent mobile service supplier in Germany is the self-styled "digital lifestyle provider" freenet Group. The company offers various resold voice and data services over the infrastructure of all three German MNOs, primarily under the mobilcom-debitel banner, which was launched in May 2009 with a focus on "high quality contractual relationships."
Freenet also has a significant presence in the discount segment via its wholly owned, no-frills brands klarmobil, freenetmobile, callmobile, Talkline, and mobinio.
Other major German resellers include 1&1 Drillisch and the retail group Aldi. MNO-owned services are also popular, including the likes of Congstar, the second mobile services brand of Telekom Deutschland, Blau (which is owned by Telefonica Deutschland), and Vodafone's budget sub-brand Otelo.
Snail Leads the Way in China
The largest single market for MVNO users is China, where there were 73.2 million customers of resellers and MNO sub-brands at the end of 2018, up from 62.5 million a year before.
China Has 73.2 Million MVNO Users
10 Largest MVNO Markets | End-2018
| | | | | |
| --- | --- | --- | --- | --- |
| Country Name | Mobile Subs | MVNO Subs | MVNO Share | Active MVNOs |
| China | 1,543,105,000 | 73,200,000 | 4.7% | 62 |
| Germany | 113,020,800 | 53,700,000 | 47.5% | 132 |
| United States | 361,805,880 | 49,799,300 | 13.8% | 32 |
| Japan | 173,355,000 | 20,450,000 | 11.8% | 22 |
| France | 71,149,121 | 19,124,000 | 26.9% | 57 |
| United Kingdom | 90,787,967 | 16,880,000 | 18.6% | 29 |
| Canada | 32,970,255 | 9,480,000 | 28.8% | 21 |
| Spain | 56,534,611 | 9,470,967 | 16.8% | 24 |
| Italy | 70,980,158 | 8,620,000 | 12.1% | 19 |
| South Korea | 66,130,000 | 7,989,453 | 12.1% | 15 |
Prior to 2018, resellers were only able to operate under trial permits from the country's Ministry of Industry and Information Technology, but in May that year authorities allowed MVNOs to upgrade to full commercial licenses, while opening the way for foreign investment in the sector.
Games developer Snail Mobile is behind China's largest MVNO, with an estimated 13.8 million users at the end of 2018. It has followed a successful strategy of allowing subscribers unlimited access to its app store and providing gaming rewards.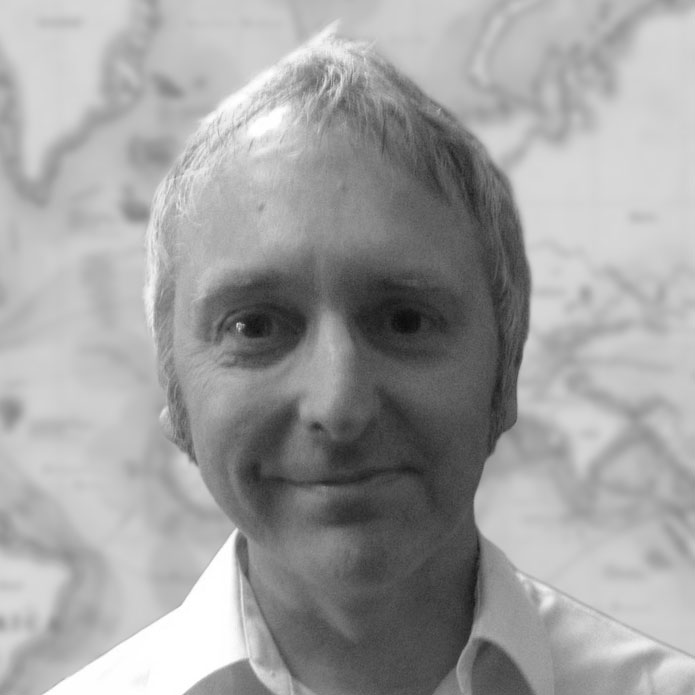 Pete Bell is a Research Analyst for TeleGeography's GlobalComms Database and also contributes to the daily CommsUpdate newsletter. He has a particular interest in wireless broadband and was responsible for TeleGeography's 4G Research Service until it was integrated into GlobalComms.