Earlier this month, Norway-based Telenor Group agreed to sell 100% of its mobile business in Myanmar to Lebanese investment firm M1 Group. The deal is valued at $105 million.
As recently as 2013, Myanmar was hailed as the last untapped market in Asia, with global telecom giants jockeying to gain a foothold in the market. But since the country suffered a military coup in February 2021, international operators have watched nervously as conditions have deteriorated.
Today we look at the timeline of telecom turmoil that saw Telenor best the competition, ascend to the pole position in the market, and ultimately offload its business for a cut-price fee—all in the space of eight brief years.
How Did We Get Here?
The Southeast Asian nation of Myanmar—still known as Burma to some—was under British rule between 1885 and 1948. It fell under the control of an oppressive military junta in 1962. The junta eventually stepped aside in 2011 and it appeared that Myanmar's days as a pariah state were over.
Gradual liberalization led to free elections in 2015 and the installation of a government led by veteran opposition leader Aung San Suu Kyi the following year.
But trouble lurked ahead. When an army operation against alleged terrorists in Rakhine State drove more than half a million Muslim Rohingyas to flee to neighboring Bangladesh, it damaged the new government's international reputation and simultaneously highlighted the continuing grip of the military in Myanmar.
The military's malign influence was underlined in February 2021, when Aung San Suu Kyi and her government were overthrown in an army coup.
Market Liberalization
Politics aside, the wider liberalization of Myanmar had a knock-on effect for the telecom sector—previously a monopoly of state-owned Myanmar Post and Telecommunications (MPT).
In April 2013, the Ministry of Communication and Information Technology (MCIT) announced that 12 applicants were pre-qualified to submit bids for two nationwide telecom licenses.
MCIT received more than 90 expressions of interest to participate. They shortlisted 23, at which point Egypt's Orascom and China Telecom dropped out.
The companies ultimately approved to compete were: Bharti Airtel; Axiata; Digicel; Millicom International Cellular (MIC); Qatar Telecom (Ooredoo); Telenor; Viettel; Orange Group/Marubeni; Vodafone/China Mobile; MTN Consortium (consisting of MTN Dubai, M1 Telecom, and Amara Communications); KDDI/Sumitomo/Myanmar Information and Communication Technology Development Corporation (MICTDC)/A1 Construction; and Singtel/KBZ/ Myanmar Telephone Company (M-Tel).
In June 2013 the authorities handed nationwide telecom licenses to Norwegian telecom group Telenor and Qatar's Ooredoo (previously known as Qatar Telecom, Qtel).
Fresh Blood
At the time of the license award, Myanmar was considered the world's last greenfield wireless sector; the country had a cellular penetration rate of just 1% in 2011.
What came next wasn't necessarily surprising—but it was impressive.
The sector nearly tripled in size from 6.8 million in December 2013 to 18.6 million by end-December 2014. The mobile market peaked at 70.855 million in June 2020—a population penetration rate of 131%.
The sector nearly tripled in size from 6.8 million in December 2013 to 18.6 million by end-December 2014. The mobile market peaked at 70.855 million in June 2020—a population penetration rate of 131%.
Of the two newcomers, Ooredoo drew first blood when it launched 3G services in August 2014. The service was available to around 7.8 million citizens across 71 cities and towns at launch, although its network initially struggled to cope with the extreme level of demand.
A month later, Telenor Myanmar followed suit, launching commercial services with initial coverage of the nation's second-largest city, Mandalay. Services went live in Nay Pyi Taw and Yangon within the next fortnight. And Telenor ultimately rolled out mobile services to 90% of the population within five years.
A New Player Enters The Fray
Buoyed by the success of Telenor and Ooredoo, the government unexpectedly decided to license a fourth mobile operator.
While seven companies responded to MCIT's initial request for expression of interest, Viettel was the only company to complete the application process. And with that, in March 2016, Vietnamese military-owned Viettel was selected to jointly establish Myanmar's fourth mobile operator. The license was valued at around $300 million.
And in January 2017, the team was assembled. MCIT formally awarded the nation's long-awaited fourth telecom license to Myanmar National Tele & Communications (MNTC)—a joint venture between Viettel (49%); Star High Public Company (28%), a subsidiary of Myanmar military-backed Myanmar Economic Corporation (MEC); and Myanmar National Telecom Holding (23%), a consortium of eleven local firms.
The newcomer launched in March 2018.
Telenor Takes Top Spot
All three newcomers have performed well since launch, narrowing the gap on MPT. But it wasn't until Q2 2020 that the former monopolist was unseated from its leading position in the market.
Telenor narrowly overtook MPT, claiming a peak user base of 23.516 million. (Note: as societal conditions have worsened, Telenor's subscriber total has declined, reaching 16.243 million in December 2020 and bouncing back to 18.242 million in Q1 2021.)
Telenor Taps Out
In May 2021, Telenor Myanmar was written off by Telenor Group as it registered an impairment loss of NOK6.5 billion ($754 million). The group cited the "worsening of economic and business environment outlook and a deteriorating security and human rights situation" following the military coup in February, adding that it saw "limited prospects of improvement going forward."
The precarious situation deteriorated in early July when Reuters reported that the military junta had prohibited international telecom executives from exiting the country.
Within a matter of days, Telenor agreed to sell 100% of its mobile operations in Myanmar to Lebanese investment firm M1 Group for a total consideration of $105 million, of which $55 million is a deferred payment over five years.
Sigve Brekke, President and CEO of Telenor Group, said: "We have evaluated all options and believe a sale of the company is the best possible solution in this situation. The agreement to sell to M1 Group will ensure continued operations."
Who is M1 Group?
The M1 Group is a Lebanon-based holding company owned by the Mikati family. The group was founded by billionaire brothers Taha and Najib Mikati, the latter of whom was prime minister of Lebanon in 2005 and from 2011 to 2014.
According to the group's website, its most notable telecom investment is an unspecified stake in South Africa-based regional giant MTN Group. The stake was acquired in 2006 when MTN agreed to a $5.5 billion cash-and-stock takeover deal for M1's Beirut-based holdings company Investcom. Investcom, which used the Areeba brand name, owned mobile operations in Benin, Cyprus, Ghana, Guinea Bissau, Liberia, Sudan, Syria, and Yemen. It also had licenses to build networks in Afghanistan and Guinea.
It's also worth recalling that M1 was part of the so-called MTN Consortium, which originally threw its hat in the ring when preparations for market liberalization were made back in 2013.
Additionally, M1 was the previous co-owner of Myanmar tower company Irrawaddy Green Towers (IGT), which was sold to CVC Capital Partners Asia in December 2020. Founded in 2014, the company operated "close to 4,000 towers strategically located across the entire country" and served all four mobile network operators.
Ooredoo: What To Do?
Qatari-backed rival operator Ooredoo, which entered the market alongside Telenor, remains committed to Myanmar—for now at least.
In November 2019, Bloomberg reported that the Doha-based group was considering offloading a stake in its Myanmar operation, valued at up to $4 billion at that time.
Like Telenor, the unit has almost certainly declined in value in recent years.
In its most recent quarterly report, the group observed: "Political developments in Myanmar, including restrictions on mobile and wireless broadband, impacted Ooredoo Myanmar's performance in Q1 2021. The company's priority during this period of emergency was to keep its customers connected by offering an extensive range of affordable voice products."
Ooredoo Myanmar reported revenues of QAR252 million during the first quarter of 2021, a decline of 11% year-on-year. Its customer base decreased by 14% to 13.4 million during the same period.
Ooredoo Myanmar reported revenues of QAR252 million during the first quarter of 2021, a decline of 11% year-on-year. Its customer base decreased by 14% to 13.4 million during the same period.
Whether Ooredoo is willing to stick it out for the long haul remains unclear, but it is clear that we should anticipate more upheaval as the market reconfigures.
If Ooredoo decides to follow Telenor's lead, potential buyers are likely to include China's telecom operators, who would doubtless find favor with the new military government.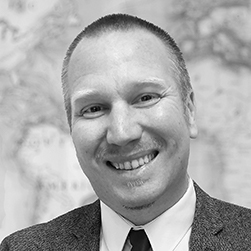 Tom Leins is a Senior Research Analyst for TeleGeography's GlobalComms Database. Based out of the company's UK office, he also contributes to the company's daily CommsUpdate newsletter, which includes his popular weekly MVNO Monday round-up. MVNO industry aside, Tom has developed a strong specialization in the U.S., Latin America, and the Caribbean, tracking mergers and acquisitions, spectrum auctions, regulatory developments, market opportunities, and growth trends.