Who here has been keeping up with season 2 of the WAN Manager Podcast? If you haven't been listening, there's no time like the present to catch up.
We collected five stellar first-person stories from the WAN managers who have popped by the pod over the last year. These experts relate their perspectives on everything from security to SD-WAN adoption, network transformation, and MPLS.
Keep scrolling to take in their use cases. And head over here to find all of our recent episodes.
All About Zero Trust Security
In our first-ever (!) episode of the WAN Manager Podcast, Greg was joined by Lionel Marie, Network Innovation Manager at Schneider Electric. The two wasted no time getting into zero trust security, adoption, vendor selection, and the impact of COVID-19 on WAN management.
All About Early SD-WAN Adoption
In this episode, Greg sits down with Daniel Remarc Bognár—the Head of Network Architecture at Norsk Hydro—to hear about his network management experience.
As an early adopter of SD-WAN, and an eventual participant in a merger, there were plenty of lessons learned along the way. (Which we will now share with you, dear listeners.)
All About Network Transformation
Here, we're joined by Johan Ihse, product owner of global connectivity at H&M.
As with previous WAN manager interviews, we focus on the story behind the network. This includes learning about H&M's network set-up, the transformations they've undertaken, and some goals for where Johan would like to see their network go.
All About Multinational Network Modifications
In his conversation with Greg, Ian Calderbank, Enterprise Network Architect at PageGroup, details the network transformation process for a multinational staffing agency.
An environment packed with knowledge workers and downtown office space, it sounds like an enviable position to be in as a WAN manager, no? But there's no shortage of lessons learned as the pair gets into pre-SD-WAN solutions, organizing major network transitions, overlay/underlay troubleshooting, and security strategy.
All About the Future of MPLS
Are you like about half of our survey respondents who have not yet adopted SD-WAN? Or perhaps you are in the midst of deployment and want to know what to look out for. Or maybe you're working out whether or not to keep MPLS?
Here, we share some perspective on these questions with another case study, this time with Mark Williams, Sr. Manager of Global Networks at BorgWarner.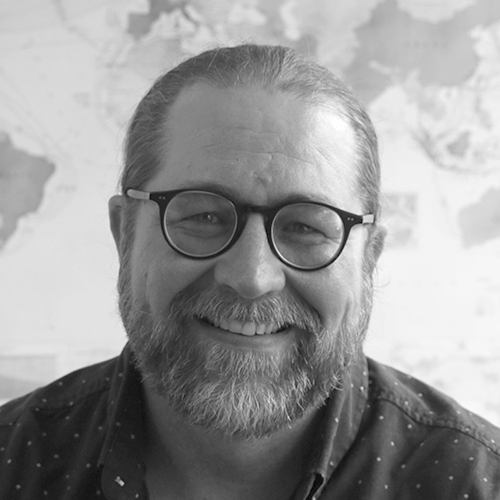 Greg is Senior Manager, Enterprise Research at TeleGeography. He's spent the last decade and a half at TeleGeography developing many of our pricing products and reports about enterprise networks. He is a frequent speaker at conferences about corporate wide area networks and enterprise telecom services. He also hosts the WAN Manager Podcast.