We wanted to understand how modern WAN Managers were solving today's biggest challenges. We were curious to learn about preferences in network design, sourcing, SD-WAN adoption—all of it.
So we asked them.
Over the course of several months in 2018, TeleGeography surveyed IT professionals whose daily role is managing and sourcing WANs for enterprises around the world.
We studied our findings and turned them into a brand new report, which is now available.
This report summarizes responses to questions concerning current network configuration, sourcing decisions, SD-WAN adoption plans, and post-SD-WAN-adoption network configurations.
What'd We Learn?
A lot. By putting special emphasis on decision makers who oversee U.S. national, regional, and global corporate wide area networks, we got insight into how experts are troubleshooting today's biggest challenges.
A few key findings:
MPLS is common. The average enterprise WAN had MPLS running at nearly three quarters of sites.
Internet is not. The average enterprise WAN had DIA at only about a quarter of sites and business broadband at less than one fifth of sites.
There's still a lot of room for capacity growth. The most typical port/circuit size range across the corporate WAN was 11-50 Mbps and ≤1-4 Mbps still makes up more than 15 percent of MPLS sites.
SD-WAN is poised for growth. A strong majority of enterprises, 83 percent, are at least considering SD-WAN adoption and 43 percent have already installed or are piloting service.
Money isn't everything. Most of those who are considering SD-WAN are not doing so to cut costs, but rather to increase network performance, reduce provisioning time, use broadband, or increase site capacity.
And this is just the tip of the iceberg. We've got more details, industry-based analysis, and added insight from our in-depth interviews.
To access the WAN Manager Survey, send a message to sales@telegeography.com. We'll get you set up.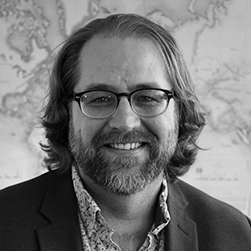 Greg is a Senior Manager, Enterprise Research at TeleGeography where he leads our enterprise pricing research. Greg is also the chair of the WAN Summit conference series.