Poland's telecoms market is one of the largest in Europe. According to the country's Office of Electronic Communications, it was worth a whopping PLN39.47 billion ($10.5 billion) in 2016.
Here's how the market is evolving in 2017.
Mobile Contraction
This competitive mobile sector is shrinking in subscribers. At end-March 2017 there were 50.18 million mobile customers, down from 53.39 million a year before. This trend is due to the closure of inactive accounts and the move away from having multiple SIM cards per user.
But there's still a lot for operators to play for.
The 4G LTE market has been a battleground in recent years, with cellcos keen to deploy networks with extensive geographical footprints using all available spectrum bands. The biggest four operators–Orange, P4 (which trades under the name "Play"), T-Mobile, and Polkomtel–all boast well over 90 percent population coverage for their respective LTE networks. All four have also launched faster LTE-Advanced (LTE-A) technology, pushing peak theoretical download speeds to 300Mbps.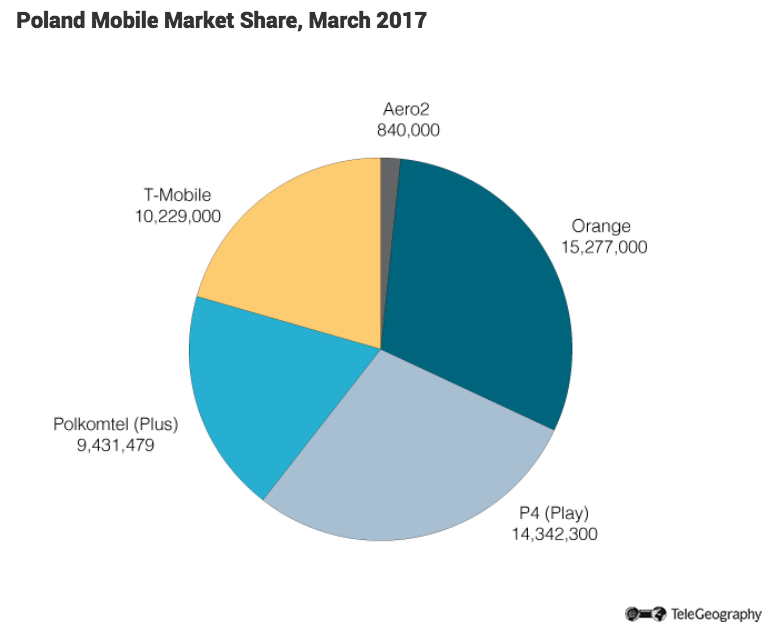 Evidence of the strength of confidence in the wireless sector came this month when number-two cellco P4 confirmed its initial public offering of shares, which could be valued at up to PLN5.3 billion if the full allocation is sold. The offering is the largest telecoms IPO in Europe since a 23 percent stake in Germany's Telefonica Deutschland was sold in 2012.
Broadband Market Consolidation
In Poland's fixed broadband sector, a major shake-up is in the cards, with number-one cableco UPC looking to acquire rival operator Multimedia Polska.
The combined business will have networks passing over 4 million homes and will serve around 2 million unique customers. The country's competition watchdog is now expected to make a decision on the proposed deal later this year.
However, incumbent operator Orange still leads the way in terms of broadband subscriptions, with 2.27 million high speed internet customers and a 33 percent share of the broadband market at end-March 2017. UKE reports that there was 430,000 kilometers of fiber deployed in Poland by the end of 2016, up 16 percent year-on-year.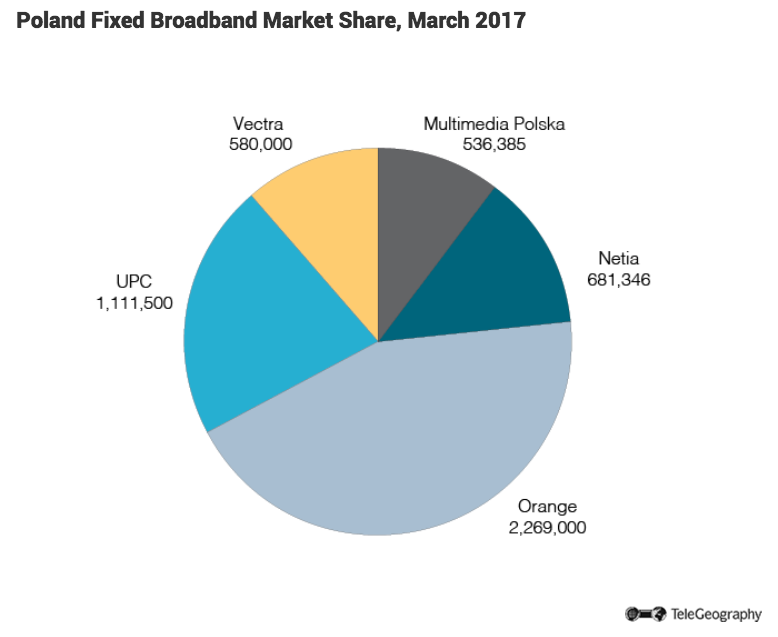 Government and EU funding is being offered for projects to provide connectivity in underserved rural areas of the country under the state's Digital Poland programme. Orange recently won a tender to roll out fiber networks to 264,000 premises in 423 municipalities, while other publicly-backed contracts have gone to rival ISPs INEA, Netia, and Toya.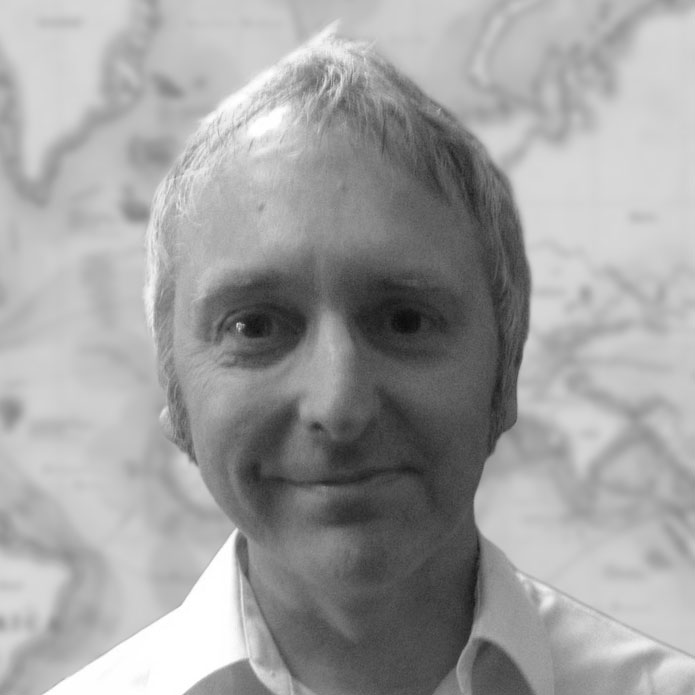 Pete Bell is a Research Analyst for TeleGeography's GlobalComms Database and also contributes to the daily CommsUpdate newsletter. He has a particular interest in wireless broadband and was responsible for TeleGeography's 4G Research Service until it was integrated into GlobalComms.