If we take a closer look at 365 days of global bandwidth and IP pricing, what do we actually see?
If you've got 15 minutes to spare, Brianna Boudreau will show you.

As you'll see in Brianna's presentation below from PTC 17, a few trends emerge. Some of these are brand new, while others will look familiar to any bandwidth and IP pricing pro.
In this video, Brianna shares top bandwidth and IP pricing trends, including:
Bandwidth and IP price variations within single markets.
Convergence of global bandwidth prices.
Impact of subsea capacity costs.
The rise of 100G.
And if you're interested in more TeleGeography presentations from recent conferences, you can scope out other PTC posts here.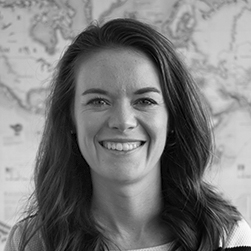 Brianna Boudreau
Brianna is a Senior Analyst at TeleGeography. Brianna is part of our pricing team and specializes in pricing analysis for international private line, IP Transit, and Enterprise products.