Last year we investigated how major Scandinavian telecom groups Telenor, Telia, and Tele2 have followed a similar international strategy over the past decade: divesting the bulk of their Eastern European and Asian operations to concentrate on business closer to home.
Today we examine their ongoing activities within Scandinavia and the Baltic States and inspect how 5G and M&A continue to drive their respective strategies.
Telia Company
Headquarters: Solna, Sweden
Regional Presence: Sweden, Denmark, Norway, Finland, Lithuania, Latvia, and Estonia
Overview
Swedish national PTO Telia and its Finnish counterpart, Sonera, agreed to merge in March 2002. Permission for the merger was sought from the EC in May 2002 and the share swap commenced in September of the same year.
On December 9, 2002, the enlarged company was launched under the group name TeliaSonera.
Nearly 14 years later, in April 2016, the TeliaSonera name was changed to Telia Company as the company's core businesses in Scandinavia and the Baltics switched to the Telia brand.
Today, Telia Company offers a range of mobile, fixed voice, fixed broadband, and pay-TV services in Sweden, Finland, Denmark, Norway, Estonia, Latvia, and Lithuania.
The group previously included Telia Carrier—one of the largest global IP transit providers in terms of European IP transit—until June 2021, when the business was sold to Polhem Infra in a SEK9.45 billion ($1.04 billion) deal.
Regional M&A Activity
In Scandinavia, Telia is keen to maintain growth by acquiring or merging with its local rivals.
In February 2015, the group finalized the acquisition of Tele2 Norway. This deal—first struck in July 2014—would enlarge the Telia Norge division, renamed from NetCom on March 1, 2016.
In October 2018, Telia Company confirmed its completed takeover of Norwegian operators TDC Norway and GET, just weeks after the local Competition Authority (Konkurransetilsynet) approved the NOK21 billion ($2.6 billion) deal.
In the Baltics, the group's Estonian fixed and mobile operations were rebranded under the Telia banner in January 2016. Meanwhile, a plan to integrate its Lithuanian fixed and mobile units TEO and Omnitel came to fruition the same month via a share transaction.
Similar plans to merge Latvian mobile and fixed operators LMT and Tet have thus far been blocked by the Latvian government, however.
5G Status
Sweden
Telia's domestic unit introduced its first commercial 5G services via 15 base stations in Stockholm in late May 2020. Today, the cellco offers 5G coverage in 25 cities.
In July 2021, Telia and Ericsson attained a new speed record for Swedish 5G networks. The firms claim to have achieved a download rate of 2.2 Gbps via Telia's live 5G network in central Stockholm using an iPhone 12.
Going forward, Telia aims for its 5G network to reach more than 90% of the population by 2023.
Finland
Telia Finland launched its 5G network in parts of Helsinki, Oulu, and Vantaa in October 2019. Telia's Nokia-built 5G network now covers almost 3.3 million people in Finland, with coverage in more than 150 locations.
Norway
In May 2020, Telia Norge launched its 5G network—with initial coverage of Lillestrom as well as parts of Grorddalen—in the greater Oslo region.
Two million Norwegians are currently able to access the 5G network and Telia aims to achieve nationwide coverage by the end of 2023.
Denmark
Telia Denmark—which jointly operates the TT-Netvaerket network sharing venture with Telenor—commercially launched its 5G service in November 2020. This launch started in Copenhagen and Aalborg before expanding to Aarhus and Odense.
A further 21 towns and cities have been earmarked for connectivity in 2022; a move that will increase the number of locations served to 25 and extend 5G to 75% of Danes. The rest of the country should receive 5G access in 2023.
Estonia
Telia Estonia also launched 5G services in November 2020, via 10 base stations in Tallinn, Tartu, and Parnu.
By the end of 2021, 140 Telia 5G sites were in operation. With the expansion, the company's 5G footprint now reaches parts of all Estonian counties.
By the end of 2021, 140 Telia 5G sites were in operation. With the expansion, the company's 5G footprint now reaches parts of all Estonian counties.
Telia expects that the imminent allocation of 3.5GHz 5G licenses this year will boost its next-generation services.
Lithuania
In Lithuania, Telia Lietuva launched 5G services using its existing commercial frequencies in the 2100MHz band in January 2022. A total of 20 base stations were activated in the Vilnius districts of Antakalnis, Sauletekis, and Naujoji Vilnia.
The firm has deployed Dynamic Spectrum Sharing technology, which allows the same frequency band to be used in parallel for both 4G and 5G connection.
The move comes ahead of the long-awaited auction for spectrum in the 700MHz band, expected to take place in the next few months.
Latvia
Latvijas Mobilais Telefons (LMT)—which Telia Company owns 49% of—switched on its 5G network in Liepa in July 2019, albeit on a restricted basis.
The telco deployed a total of 100 5G base stations by December 2021, with coverage available in all of the country's regions. More recently, in January 2022, LMT paid EUR280,000 for a 5G-suitable 1.5GHz license.
Telenor Group
Headquarters: Fornebu, Norway
Regional Presence: Norway, Denmark, Sweden, and Finland

Overview
Telenor Group was initially established as state-owned utility Norwegian Telecom (known locally as Televerket) before being incorporated as a public company in November 1994. Two months later, it changed its name to Telenor.
The company was publicly listed on the Oslo Stock Exchange and New York's NASDAQ in December 2000.
In March 2004, the government of Norway reduced its equity stake in Telenor Group from 77.7% to 54.0%. To this day, its holding in the company remains broadly the same at 53.97%.
Telenor's Nordics division is spearheaded by its wholly owned domestic unit Telenor Norge, while other interests and majority shareholdings include subsidiaries in Denmark, Finland, and Sweden.
Regional M&A Activity
In April 2019, Telenor Group entered into separate agreements with the two largest shareholders in DNA Finland to acquire a total of 54% of the Finnish multi-play operator's shares. Final regulatory approvals were secured in August 2019 and the deal completed later that same month for a total of EUR1.5 billion ($1.7 billion).
After a mandatory public tender offer for all remaining shares was triggered in August 2019, it was confirmed in February 2020 that Telenor had gained title to all outstanding shares in DNA. DNA's shares were delisted from NASDAQ Helsinki that month.
5G Status
Norway
Telenor has launched 5G in all four of its Nordic markets.
In March 2020, Telenor Norge became the first of Norway's cellcos to announce the switch-on of its 5G network.
In March 2020, Telenor Norge became the first of Norway's cellcos to announce the switch-on of its 5G network.
Initially, the infrastructure was made available in eight locations across the country, namely: Askvoll, Bodo, Elverum, Fornebu, Kongsberg, Kvitfjell, Spikersuppa (Oslo), and Trondheim. More than 1,000 cell sites have now been upgraded to offer 5G connectivity.
Boosting its 5G prospects, in September 2021, Telenor was named a winner of 5G-suitable spectrum at auction. Telenor bid on 2×40MHz in the 2.6GHz band and 120MHz in the 3.6GHz band.
Sweden
Telenor launched 5G services in central Stockholm in October 2020 via a December 2016 agreement to construct a common 5G nationwide network with its Net4Mobility partner, Tele2.
According to Telenor, after widening its footprint in the capital, it intends to concentrate on Malmo and Gothenburg before expanding the rollout to towns with a population of over 50,000, and then the rest of the country. It plans to achieve "nationwide" coverage by the end of 2023.
Denmark
Telenor Denmark commercially launched its 5G service in November 2020, initially in Copenhagen and Aalborg, before expanding to Aarhus and Odense.
This year, Telenor aims for its 5G to cover 25 of the biggest cities/towns in Denmark—equivalent to 75% of the population. By 2023, it plans to provide 5G coverage to 95% of Danes.
Finland
DNA, which has been majority owned by Telenor Group since August 2019 (wholly owned since February 2020), launched its 3.5GHz band 5G non-standalone network in January 2020 with initial coverage of Helsinki, Vantaa, Tampere, Turku, and Hyvinkaa.
The 5G network now covers 142 towns and cities, or 64% of the population.
Tele2
Headquarters: Stockholm, Sweden
Regional Presence: Sweden, Lithuania, Latvia, and Estonia

Overview
Sweden-based Tele2 was established in 1993 as NetCom and renamed in 2001.
Having expanded beyond its domestic market to build an alternative network presence across Europe and Eurasia, Tele2 subsequently followed a ruthless strategy of divesting underperforming assets.
The firm ultimately narrowed its footprint from 21 countries in 2007 to just four at the time of writing, with the latest sale—Tele2 Germany—completed in December 2020.
The firm ultimately narrowed its footprint from 21 countries in 2007 to just four at the time of writing, with the latest sale—Tele2 Germany—completed in December 2020.
Tele2's operations now cover just Sweden and the Baltic states of Lithuania, Latvia, and Estonia. (Note: its operation in the Netherlands is considered "discontinued," following the completion of a merger with T-Mobile NL in early 2019.)
Tele2's leading shareholder is Swedish industrial and communications group Kinnevik.
Regional M&A Activity
After sealing the acquisition of Danish-owned TDC Sweden (TDC Sverige) for SEK2.9 billion in November 2016, a further domestic deal was announced in January 2018 when Tele2 Group and Com Hem Holding agreed to combine Tele2 Sweden and Com Hem to create a leading "integrated connectivity provider."
The deal was finalized in November 2018 with Com Hem's shareholders receiving approximately 26.9% economic ownership in the enlarged Tele2, alongside a total cash consideration of SEK6.6 billion.
5G Status
Sweden
In May 2020, Tele2 launched commercial 5G services in Stockholm, Gothenburg, and Malmo, using 80MHz of 3.5GHz C-band spectrum held by Net4Mobility (a joint venture with Telenor Sweden).
In January 2021, the Tele2 group selected Nokia to deploy Standalone 5G core and Voice over 5G systems in Sweden, Latvia, Lithuania, and Estonia. A contract for the deployment of RAN equipment was signed in December that year, covering Estonia, Latvia, and Lithuania.
Latvia
Meanwhile, in Latvia, Tele2 launched 5G in January 2020.
Previously, in September 2018, Tele2 won a 50MHz block of 5G-suitable spectrum in the 3550MHz–3600MHz band in an auction staged by the Public Utilities Commission (SPRK).
More recently, Tele2 successfully bid on 5G-suitable frequencies in the 700MHz (December 2021) and 1.5GHz bands (January 2022). In February 2022, Tele2 switched on its first 700MHz 5G cell site in Kuldiga.
Estonia
Elsewhere, an Estonian 5G launch is expected in 2022, following the government's 3.5GHz spectrum auction.
Lithuania
Lithuania's 700MHz 5G auction is also expected to take place in 2022.
Elisa Corporation
Headquarters: Helsinki, Finland
Regional Presence: Finland and Estonia

Overview
In March 1991, Elisa Corporation became the first company in the world to make a GSM mobile call.
In March 1991, Elisa Corporation became the first company in the world to make a GSM mobile call.
Elisa Corporation was founded in 1988 as Radiolinja—a sister business of Helsinki Telecommunications Corporation—and later launched Finland's second mobile network and the world's first commercial GSM service in July 1991.
Elisa Estonia began life as Uninet Data Communications, the moniker reflecting its initial core business of public internet provision. Finland-based Elisa Group subsidiary Finnet International acquired the company in 1997.
The firm was established as a full-service telecom operator in 2001, after Eesti Telekom's (now Telia Estonia's) monopoly was dissolved. The Uninet name was dropped altogether in February 2005 when it merged with its sister company, cellco Radiolinja Eesti, under the Elisa brand.
Elisa Corporation currently offers a full suite of telecom services in Finland and Estonia.
Regional M&A Activity
Elisa's most recent acquisition came in 2017 when it re-entered the Estonian fixed broadband sector.
In December 2016, Elisa Corporation agreed to a EUR151 million deal to acquire cable TV operator Starman. The transaction closed in April 2017.
In January 2018, the Starman brand was dropped, with all products now offered under the Elisa name.
5G Status
Finland
In July 2019, Elisa became the first mobile operator in Finland to offer 5G connectivity.
While its infrastructure was initially available in Jyvaskyla, Tampere, and Turku, expansion announcements have come regularly from the market leader since.
In January 2022, Elisa confirmed that its 5G footprint now covered four million Finns across a total of 153 locations—equivalent to more than 70% of the population.
Estonia
In Estonia, Elisa awarded Nokia a five-year 5G equipment deal in December 2021. The contract will see both the deployment of a nationwide 5G RAN as well as the replacement of the cellco's existing 4G infrastructure.
The rollout is expected to commence following the completion of Estonia's planned 3.5GHz spectrum auction in early 2022.
Bite Group
Headquarters: Vilnius, Lithuania
Regional Presence: Lithuania and Latvia

Overview
Bite Group (legal name: PLT VII Finance) is owned by American private equity firm Providence Equity Partners.
Back in February 2007, Danish incumbent TDC sold its 100% stake in Bite Group to private equity firm Mid Europa Partners for EUR450 million.
In June 2014, it was reported that Mid Europa Partners had enlisted Goldman Sachs to carry out a strategic review of the Bite Group. In December 2015, the company revealed it had agreed to sell Bite to funds affiliated with Providence Equity Partners for an undisclosed value. The transaction was completed in February 2016.
Today, the group offers mobile, fixed broadband, and pay-TV services in Lithuania and Latvia as well as pay-TV services in Estonia.
In February 2021, Bite Group was reportedly considering participating in Estonia's planned 5G spectrum sale, although the Lithuanian group is no longer expected to take part.
Regional M&A Activity
Bite Group has restricted itself to in-market acquisitions to date.
Bite Group has restricted itself to in-market acquisitions to date.
In January 2021, Bite completed its acquisition of MEZON, the retail broadband and IPTV business of state-owned Lithuanian Radio and Television Centre (LRTC, also known as Telecentras).
In Latvia, the company bolstered its fixed line ambitions with the purchase of ISP Baltcom, acquiring a 28.5% share of the company in July 2016 for EUR3.5 million. In September 2019, Bite agreed to acquire the rest of the company for an undisclosed amount. The takeover closed in February 2020.
Since then, Baltcom has swooped for a number of smaller fixed line rivals, including MITS LV, Dautkom, Elektrons S, and Microlines.
Interestingly, Bite previously indicated that if it won 5G spectrum in Estonia in 2021, it would consider entering the country's fixed broadband market via unspecified acquisitions. Suffice to say, this plan has seemingly fallen by the wayside.
5G Status
Latvia
Latvia and Lithuania are lagging behind their regional neighbors when it comes to the introduction of 5G technology, although progress is now underway.
Bite Latvia successfully bid on 700MHz spectrum (December 2021) and 1.5GHz spectrum (January 2022) and expects to invest around EUR70 million in the deployment of "several hundred 5G base stations."
Lithuania
Across the border, companies wishing to participate in Lithuania's 700MHz 5G auction must submit their applications by March 25, 2022.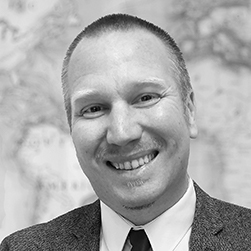 Tom Leins is a Senior Research Analyst for TeleGeography's GlobalComms Database. Based out of the company's UK office, he also contributes to the company's daily CommsUpdate newsletter, which includes his popular weekly MVNO Monday round-up. MVNO industry aside, Tom has developed a strong specialization in the U.S., Latin America, and the Caribbean, tracking mergers and acquisitions, spectrum auctions, regulatory developments, market opportunities, and growth trends.