Scandinavian telco groups Telenor, Telia, and Tele2 have followed a similar international strategy over the past decade: exit most or all of their Eastern European and Asian operations to concentrate on business closer to home.
The disposals have been attributed to a number of factors depending on the market, including financial pressures, political unrest, and allegations of corruption.
Telenor Still Active in Asia
Norway's Telenor is the only one of the trio that still has a presence in Asia, with ties to active operations in Thailand, Malaysia, Pakistan, Bangladesh, and Myanmar.
The last of these is reportedly up for sale, however.
In May 2021, Telenor Myanmar was written off by the group as it registered an impairment loss of NOK6.5 billion ($754 million). It cited the "worsening of economic and business environment outlook and a deteriorating security and human rights situation" following the military coup in February, adding that it saw "limited prospects of improvement going forward."
Potential buyers include Chinese companies, which would be favored by the new military government, as well as Telenor Myanmar's Qatari-backed rival Ooredoo Myanmar.
Changes are also planned in Malaysia. In June this year, Telenor and Axiata Group completed due diligence on a deal to combine their respective operations, Digi and Celcom Axiata, which are the country's second and first-placed wireless operators by subscriber numbers.
Telenor is set to take a 33.1% stake in the combined Celcom Digi, should the tie-up be given the regulatory green light. However, a deal is not expected to complete until 2022.
Merger talks had previously been held in 2019 but were called off in September of that year, with the parent groups citing unspecified complexities.
Earlier Sales
While it's held onto some Asian operations, Telenor has been cutting back its overseas business. Between 2016 and 2019 the Norwegian firm disposed of its entire 33% stake in Russian-backed, Amsterdam-based VEON after settling a long-running dispute with fellow shareholder Alfa Group.
In February 2017, Telenor agreed to sell its Indian subsidiary, with Bharti Airtel signing a definitive agreement to take full ownership of the unit. This included more than 54 million subscribers. The deal was completed in May 2018.
Telenor Group CEO Sigve Brekke explained at the time: "It is our view that the significant investments needed to secure Telenor India's future business on a standalone basis would not have given an acceptable level of return."
Increased Focus on Northern Europe
Telenor, Telia, and Tele2: Selected International Deals
| | | |
| --- | --- | --- |
| TELENOR | TELIA | TELE2 |
| Eurasian Exits | Eurasian Exits | Eurasian Exits |
| Russia (Veon, sold 2016-2019) | Turkey (Turkcell, sold 2017-2020) | Croatia (2020) |
| India (Uninor, sold 2018) | Russia (MegaFon, sold 2012-2017) | Kazakhstan (2019) |
| Hungary (sold 2018) | Afghanistan (Roshan, sold 2020) | Russia (2013) |
| Bulgaria (sold 2018) | Moldova (Moldcell, sold 2020) | Poland (2008) |
| Montenegro (sold 2018) | Kazakhstan (Kcell, sold 2018) | Hungary (2007) |
| Serbia (sold 2018) | Azerbaijan (Azercell, sold 2018) | Czech Republic (2006) |
| | Uzbekistan (Ucell, sold 2018) | |
| | Tajikistan (Tcell, sold 2017) | |
| | Nepal (Ncell, sold 2016) | |
| | | |
| Acquisitions/Mergers | Acquisitions/Mergers | Acquisitions/Mergers |
| Finland (DNA, 2019) | Norway (TDC Norway, GET, 2018) | Sweden (Com Hem) |
| | Sweden (Telecom3, 2016) | |
| | Norway (Tele2, 2015) | |
| | | |
| Remaining Markets | Remaining Markets | Remaining Markets |
| Norway | Sweden | Sweden |
| Sweden | Norway | Estonia |
| Finland | Finland | Lithuania |
| Denmark | Denmark | Latvia |
| Thailand (DTAC) | Estonia | Netherlands (T-Mobile, minority) |
| Bangladesh (GrameenPhone) | Lithuania | |
| Myanmar (exiting?) | Latvia (Tet, LMT) | |
| Malaysia (Digi, merging?) | | |
Meanwhile, in March 2018, Telenor entered into an agreement to sell its assets in Central and Eastern Europe to private investment fund PPF Group for NOK27 billion ($3.4 billion) on an enterprise value basis. The transaction included the group's wholly-owned mobile operations in Hungary, Bulgaria, Montenegro, and Serbia, as well as technology service provider Telenor Common Operation.
It gained regulatory approval from the EC in July 2018 and was completed at the end of that month.
Telia's Eurasian Exit
In 2012, Telia Company of Sweden found itself under political pressure in Sweden to sell its Central Asian assets following corruption allegations in Uzbekistan. In September 2015 the group declared a strategy to exit all countries in Central Asia and other former Soviet states held via its Eurasia division, including Kazakhstan, Uzbekistan, Azerbaijan, Tajikistan, Georgia, and Moldova.
The group, at the time still known as TeliaSonera, said: "A process has been initiated in order to reduce the presence in Region Eurasia and over time fully leave. TeliaSonera has since 2013 had great focus on taking Eurasia to the next level … Going forward TeliaSonera will focus on core areas such as connectivity and convergence, while supplementing with new initiatives in areas that complement, and strengthen, the core business in Regions Europe and Sweden."
A series of sales took place over the next few years. It started in April 2016 with the disposal of its 80% interest in Ncell of Nepal to Axiata. A minority stake in Roshan in Afghanistan was the last to go in 2020.
Meanwhile, between 2012 and 2017, Telia also sold its shares in the Russian group Megafon. And in 2017 it began divesting its stake in Turkcell of Turkey.
In June 2020, Telia agreed to sell its remaining indirect 24% stake to state-owned Turkey Wealth Fund for $530 million. The sale was finalized in October that year and included a full settlement of all shareholder disputes and litigations connected to Turkcell.
Telia's CEO Allison Kirkby said: "Through this divestment, we unwind a long-lasting legal deadlock; we reduce risk, improve leverage and increase liquidity which will generate better shareholder returns in our core markets."
"Through this divestment, we unwind a long-lasting legal deadlock; we reduce risk, improve leverage and increase liquidity which will generate better shareholder returns in our core markets."
It hasn't all been about selling up at Telia, however. As part of its wider group strategy to focus on Scandinavia and the Baltic region, it's been looking to strengthen its portfolio closer to home. In February 2015 it acquired Tele2 Norway, then the following year bought Swedish fiber network operator Telecom3 Fibernat.
Two more Norwegian purchases were announced in 2018 as it took over TDC Norway and GET.
Tele2 Down to Four Markets
Sweden-based Tele2 arguably had the widest footprint of all three Scandinavian telco groups, reaching 21 countries across Europe and Eurasia by 2007.
It subsequently followed a ruthless strategy of divesting underperforming assets to narrow its footprint to just four markets by mid-2021, with the most recent sale (Tele2 Germany) carried out in December 2020.
The group still has a presence in the Netherlands via a 25% stake in the local unit of T-Mobile following the merger of the Dutch operations of T-Mobile and Tele2 at the start of 2019. That said, this unit is categorized as "discontinued" by Tele2.
Earlier disposals included: Croatia (2020); Kazakhstan (2019); Austria (2017); Norway (2015); Russia (2013); France (2009); Switzerland, Poland, Luxembourg, and Liechtenstein (2008); Denmark, Italy, Spain, Portugal, Hungary, and Belgium (2007); Czech Republic (2006); and the UK and Finland (2005).
Highlighting its stronger domestic focus, in 2018 Tele2 agreed to merge with Swedish pay-TV and broadband provider Com Hem to create a fully converged operator. All business in Sweden is now carried out under the Tele2 brand.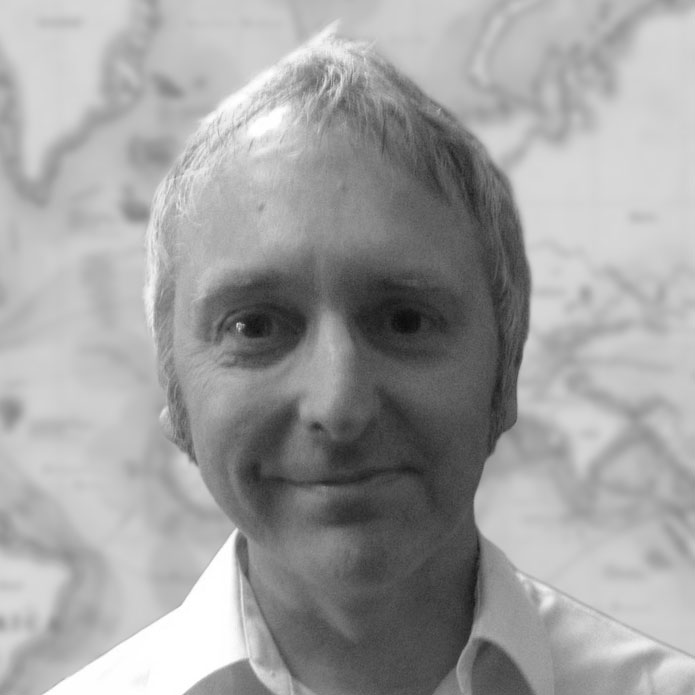 Pete Bell is a Research Analyst for TeleGeography's GlobalComms Database and also contributes to the daily CommsUpdate newsletter. He has a particular interest in wireless broadband and was responsible for TeleGeography's 4G Research Service until it was integrated into GlobalComms.