With the release of our latest WAN Manager Survey results comes new SD-WAN insight.
In short? The number of enterprises deploying SD-WAN increased significantly between 2018 and 2020.
The figure below compares where respondents were in the process of researching and adopting SD-WAN in 2018 (the dark blue columns) versus 2020 (the turquoise columns).
More SD-WAN Installations
Stage of Adoption of SD-WAN (2018 vs. 2020)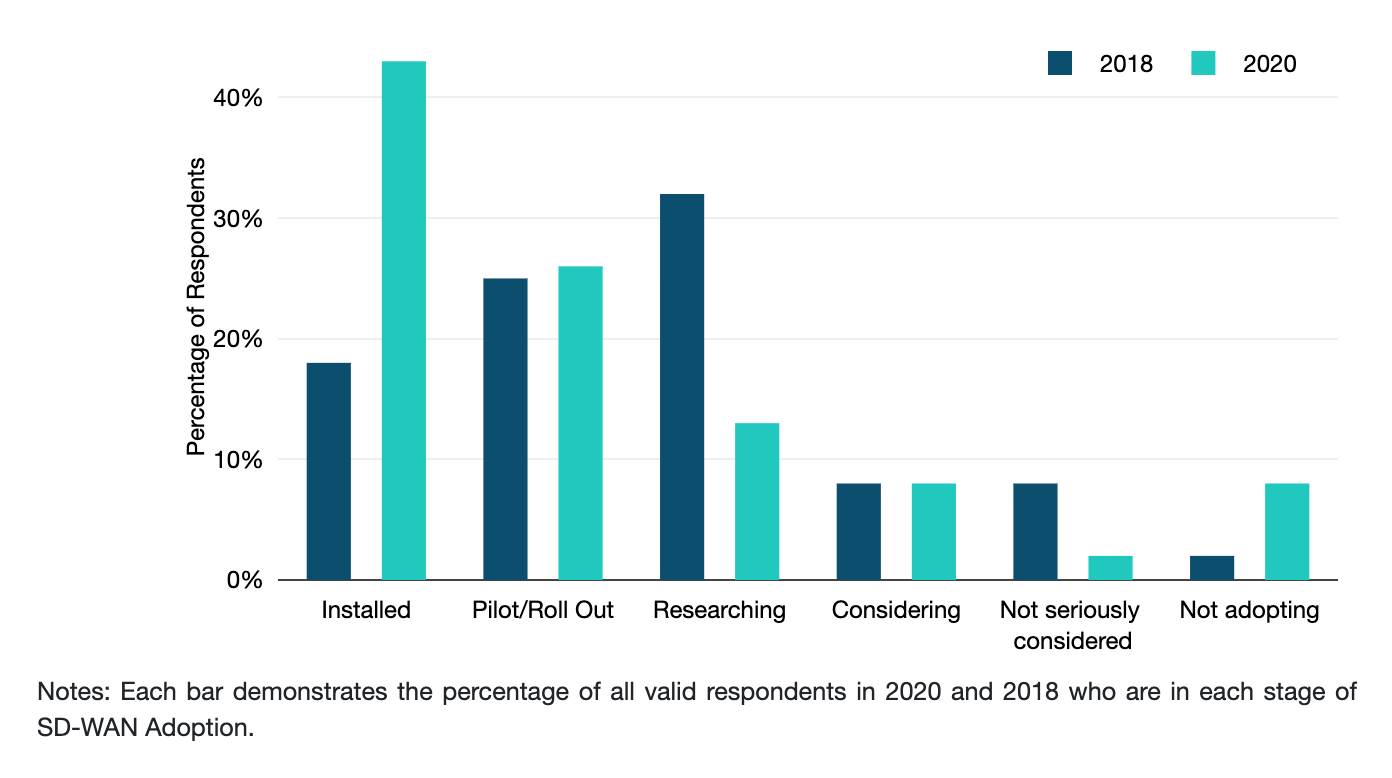 There have been notable shifts over the past two years:
Only 18% of respondents reported they had installed SD-WAN on at least part of their network in 2018. In 2020, 43% of respondents indicated they had installed the service, a sizable increase.
Only 10% of respondents were either 'not seriously considering' SD-WAN or had decided against adopting the technology, but the not adopting category did increase since 2018.
The initial marketing for SD-WAN surrounded the ability to cut network spend "in half." For some, that promise remains attractive, but the ability to create a more agile, flexible, optimized network without increasing costs has emerged as a powerful motivator for adopting SD-WAN.
We asked respondents to rank the importance of the following factors in deciding to pursue SD-WAN with one being the least important factors and five being the most.
Capacity, Access, and Performance Matters
Reasons for Adopting SD-WAN (2020)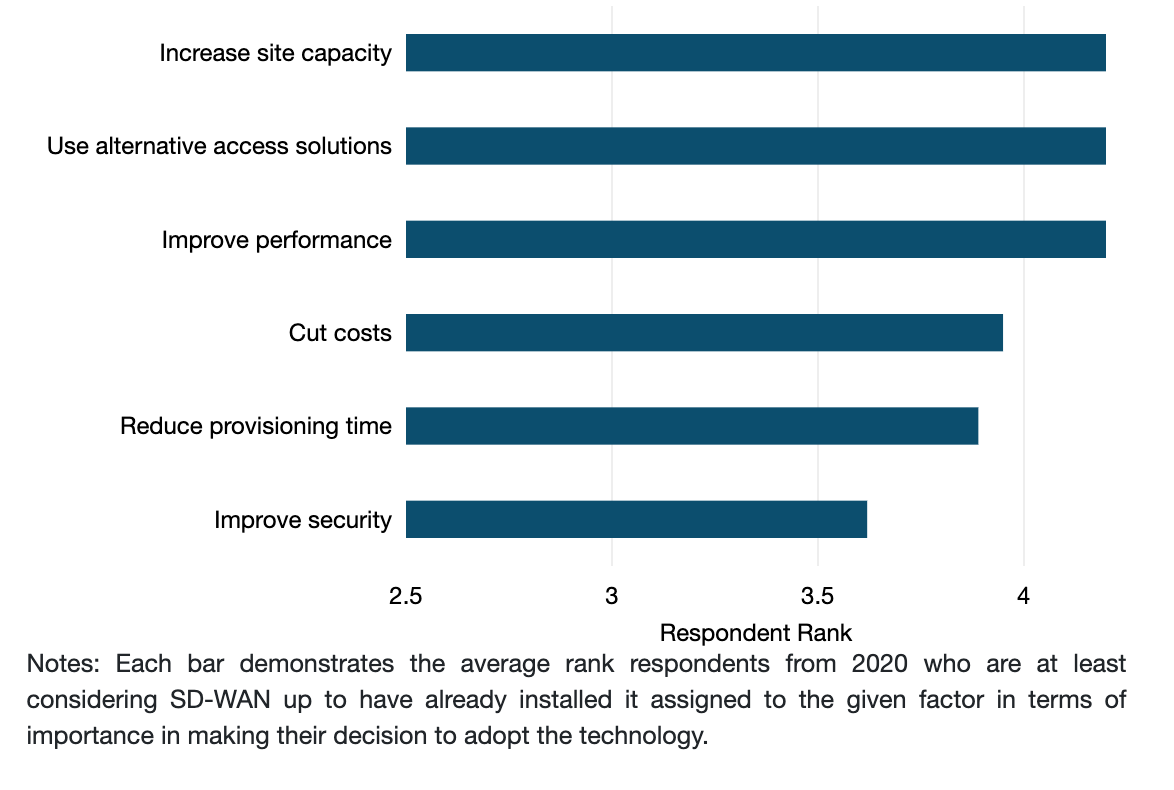 Increasing site capacity, using alternative underlay technologies, and improving performance were all highly ranked as important factors in adopting SD-WAN.
Improving security, while certainly important to enterprises, had the least impact on SD-WAN adoption specifically.
The spectrum of carrier involvement in a managed SD-WAN service differs between service providers and packages. It can range from a carrier-provided unmanaged SD-WAN overlay (similar to what you would get directly from an SD-WAN vendor) to a fully managed carrier service where a provider handles installation, ongoing support of deployment, and policy implementation.
In the middle, you find co-managed SD-WAN services where a provider handles deployment and management, but an enterprise can view network analytics, add applications and establish policies through their customer portal.
We found that a co-managed solution was the most popular configuration in our respondents (40%), followed by unmanaged (29%), and then fully managed or basic managed.
Download the latest executive summary of our popular WAN Manager Survey here.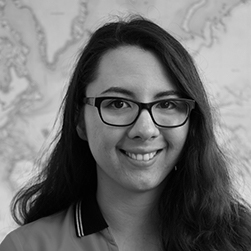 Elizabeth Thorne is a Senior Research Analyst at TeleGeography. Her work is focused on enterprise network research.