Our regional maps have taken us to all corners of the globe. We've used them to explore telecommunications in the Middle East and track new cable projects in Africa.
Today we're adding Latin America to that list. That's right—TeleGeography's beautiful Latin America Telecommunications Map is finally here. It zeroes in on cable activity throughout South America, Central America, and the Caribbean.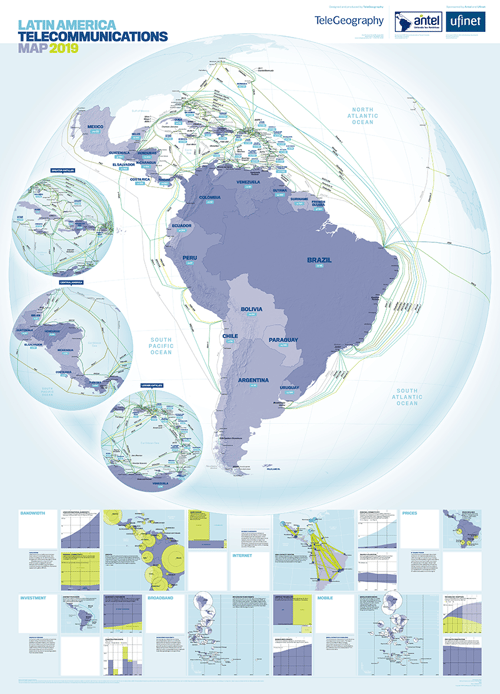 Click to enjoy our interactive version.
This special edition boasts 68 cable systems and 217 landing stations that are currently active, under construction, or expected to be fully-funded by the end of 2021.
And don't miss this map's detailed set of infographics on high-capacity routes, regional connectivity, and the Latin American cable boom.
Cable lovers will also appreciate data on construction costs, content providers, and bandwidth customers.
Like what you see? Head over to our online store to get a copy for your wall.