More bandwidth. Better performance. More flexibility.
We've been accustomed to thinking of these as trade-offs when it comes to wide area networking (WAN). However, enterprises are increasingly maximizing all three factors, as a panel at WAN Summit San Jose illustrated.
The panel, titled "The Future of Your WAN: Growing Your WAN to Meet the Demands of the Modern Workplace," brought together service and technology providers focused on enterprise WAN connectivity. Unsurprisingly, discussion focused on software-controlled networks like software defined WAN (SD-WAN) as a means of boosting performance and bandwidth. Panelists also discussed technology's role in supporting an increased demand for a dynamic, flexible WAN environment, with enterprises increasingly relying on the cloud.
Minimizing Trade-Offs
Bandwidth demand was already growing steeply before enterprises began shifting applications to the cloud, which has accelerated the trend and made it more challenging than ever to forecast WAN connectivity needs. A software-based approach that lets enterprises easily add bandwidth as needed can eliminate the need for guesswork.
Enterprises no longer need a crystal ball to provision bandwidth for what they think they will need a year from now.
"It's not a telecom 'speeds and feeds' conversation," said Dave Nuti, vice president of business development and strategic partnerships for Aryaka. "It has to be application-centric." Enterprises no longer need a crystal ball to provision bandwidth for what they think they will need a year from now, he added. "It doesn't become my opinion versus [yours]," he said.
Instead, software-based networking "lets applications make those decisions and they're never wrong," Nuti said. And by enabling enterprises to rely on internet connectivity for at least some of their communications needs, SD-WAN can help minimize bandwidth concerns. Enterprises gain "ultimate flexibility" when they have "big bandwidth internet at the edge," he noted.
SD-WAN also can help address another major concern–network performance.
Although enterprises have typically addressed these concerns by obtaining service level agreements (SLAs) from network operators, those operators are not always as responsive as enterprises would like in offering appropriate SLAs, noted CEO of Cloudgenix Kumar Ramachandran. Software-controlled networking essentially lets enterprises establish their own SLAs, he said.
Advice for Enterprises
Considering that a fundamental principle of SD-WAN is to manage diverse WAN connections, it's more important than ever for enterprises not be locked into a single provider, Ramachandran noted.
Perhaps one of the biggest challenges in implementing software-controlled networks is determining the initial programming that controls which of multiple connections an application uses and when.
Justin Castillo, head of legal for BT Americas, agreed. Ideally, he said, enterprises "want a relationship where they can leave but they don't have to."
Along the same lines, Mike Frane, vice president of product management for Windstream, advised enterprises to include a technology upgrade clause in contracts so that they're not locked into a technology whose appeal diminishes over time.
Carefully considering software licenses also is of increased importance in today's environment, noted Castillo.
Enterprises should also look closely at the reporting capabilities of their SD-WAN solution. Anticipate calls from end users saying "the internet is broken" and be prepared to obtain a more specific diagnosis by selecting a vendor that provides performance and troubleshooting information by application, advised Ramachandran.
Perhaps one of the biggest challenges in implementing software-controlled networks is determining the initial programming that controls which of multiple connections an application uses and when.
While an enterprise may look to historical data for answers, Frane had different advice. "Two years of data is worthless," he said. Instead, he advised enterprises to do a one or two-week proof of concept test. That approach, he said, provides "immediate feedback."
The Crystal Ball
How do panelists see the future of the WAN?
Nuti said he would be shocked if enterprises have their own data centers in four years. Increasingly enterprises will be asking "Why can't I consume rather than construct?" he said.
Ramachandran, however, believes enterprises may want to shift back and forth between hosted and self-hosted approaches to their applications as economics change over time. "They should be able to flip the model without having to worry about plumbing," he commented.
Ellaury Hernandez, head of product management for Telefonica, sees interest in service chaining. He added, however, that there is more work to be done there.
Frane envisions an upcoming convergence between software defined networking, which is traditionally associated with the core network, and SD-WAN, which is traditionally associated with the edge. "We're going to see them merge in the middle over the next three to five years," he predicted.
Castillo, however, offered a cautionary note about the WAN's future. "The cost of special access will continue to be a huge limiting factor," he said, noting that special access costs vary considerably from one geographic area to another.
Lessons Learned
Software-controlled networks including SD-WAN can reduce or eliminate the need to make tradeoffs between bandwidth, cost, and flexibility for the enterprise WAN and is a good fit for supporting cloud applications.


In implementing SD-WAN and the cloud, enterprises should take care to make sure they are not locked into service providers and technologies. They also should look closely at software licenses and the availability of performance data. Additionally, they should consider undertaking a proof of concept test to help determine appropriate SD-WAN parameters.


Moving forward, enterprises may increasingly rely on public cloud services, but also may want the flexibility to shift back and forth between a hosted and self-hosted approach. The cost of special access circuits may be a limiting factor in deploying SD-WAN in some areas. Service chaining also holds potential but may need more work before enterprises broadly adopt it.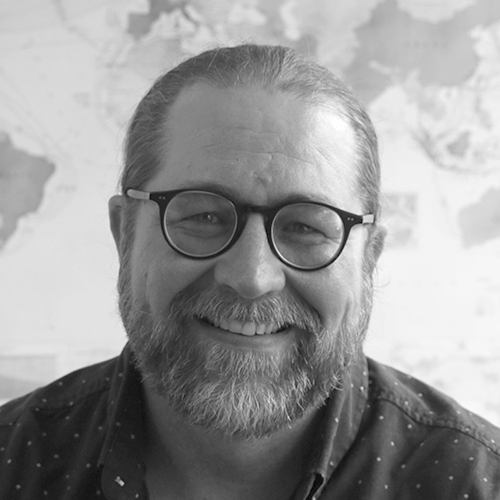 Greg is Senior Manager, Enterprise Research at TeleGeography. He's spent the last decade and a half at TeleGeography developing many of our pricing products and reports about enterprise networks. He is a frequent speaker at conferences about corporate wide area networks and enterprise telecom services. He also hosts the WAN Manager Podcast.