Will COVID-19 leave a lasting mark on the global internet?
Based on discussions and surveys with dozens of network operators around the globe, we believe that COVID-related expansion in internet traffic and bandwidth is largely a one-off phenomenon. It seems likely that the trends we've observed in recent years will largely continue.
International internet bandwidth and traffic growth had been gradually slowing in recent years, but they remain brisk. IP transit price declines continue globally, but significant regional differences in prices remain.
The combined effects of new internet-enabled devices, growing broadband penetration in developing markets, higher broadband access rates, and bandwidth-intensive applications will continue to fuel strong internet traffic growth.
While end-user traffic requirements will continue to rise, not all of this demand will translate directly into the need for new long-haul capacity.
A variety of factors shape how the global internet will develop in coming years.
Post-COVID-19 Growth Trajectory: Initial evidence suggests that the spike in the rate of bandwidth and traffic growth from the pandemic may be a one-time event and a return to typical rates of growth could be in sight.
Operators we spoke to indicated they were not making major upward adjustments to their demand forecasts due to COVID-19.
IP Transit Price Erosion: It is not a bold prediction that IP transit prices will continue to fall globally, as they always have. The rate of decline will be greatest in emerging markets.
In these markets, high prices have greater potential to fall due to increases in volume and local traffic exchange that improve economy of scale. In established global hubs, prices will also fall, largely a result of escalating volume and declining unit cost.
CDNs and Caching: While the increase in broadband users and access rates will continue to drive traffic growth in access networks, much of this growth may be managed locally within a network and may not lead to proportional increases in traffic on international links.
Thus, CDNs and caching will continue to have a localizing effect on traffic patterns and dampen international internet traffic growth.
Content Providers: Beyond the impacts of CDNs and caching, the largest content providers' private networks are having a major impact on the growth of internet capacity requirements.
As the content providers extend their networks into new locations, the traditional backbone operators are adjusting the networks in response. In some cases, backbone operators may reduce capacity on some routes or shift capacity to new locations.
In our Global Internet Geography research service we discuss the impact of COVID-19 within the larger framework of our analysis and statistics on internet capacity and traffic. We also discuss factors impacting IP transit pricing, and the role individual backbone operators play. This content comes from our latest report update.
To become a Global Internet Geography subscriber, email us at sales@telegeography.com.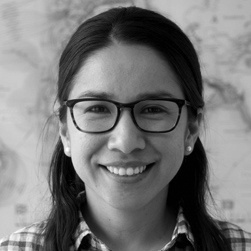 Anahí is a Senior Analyst at TeleGeography. As part of the infrastructure team, she heads the Global Internet Geography research service. Her regional focus is on Latin America and the Caribbean.