Headquartered in Amsterdam, United Group is a multiplay telecom and media provider that's developed a large footprint across southeast Europe. Last month, the company secured the acquisition of Tele2 Croatia from Sweden's Tele2 Group.
The deal is valued at EUR220 million—easily one of United Group's most notable takeovers.
When unveiling the deal, it was noted that "in the 20 years of its operation, United Group has acquired and successfully integrated more than 100 companies."
With further M&A on the horizon, today we take a closer look at the company's takeover history.
Origins: Enter the Dragan
Founded by Serbian self-styled "serial entrepreneur" Dragan Solak in 2000, the company now known as United Group secured investment from the European Bank for Reconstruction and Development (EBRD) in 2004 when the financial institution invested in Serbia Broadband (SBB).
Mid Europa Partners (MEP) acquired a controlling stake in the business in 2007 and a number of restructuring transactions ensued. Over time, SBB was merged with Telemach Slovenia and Telemach Bosnia, leading to the establishment of United Group.
KKR Comes Onboard
Investment firm Kohlberg Kravis Roberts (KKR) signed a definitive agreement to acquire United Group from MEP in October 2013. It wrapped up the takeover in March 2014.
The purchase value was undisclosed, but MEP had reportedly been seeking an amount close to EUR950 million. It's believed that the final price reached approximately EUR1 billion.
After the transaction, the EBRD retained a minority stake.
Bankrolled by BC Partners
In March 2019, United Group changed hands once again when it became majority-owned by BC Partners, a leading global investment firm.
The deal was agreed in September 2018, when unconfirmed reports put its value at roughly $3 billion.
The group continues to perform strongly. As of September 30, 2019 (most recent official data), United Group claimed 3.87 million revenue-generating units and a network that passed 1.84 million homes. In financial terms, the company generated EUR737.4 million in the 12 months that ended September 30, 2019.
Mobile Mergers
Yes, United Group emerged and carved its reputation as a cable broadband/pay-TV player. However, recent years have seen it evolve into a full-service operator as it starts to add mobile units to its stable.
Its first notable mobile deal—for Slovenian wireless player Tusmobil— closed on April 1, 2015. The takeover was valued at EUR110 million. Tusmobil was renamed Telemach Mobil in September 2015.
More recently, in March 2020, Tele2 Croatia officially became part of the United Group family, as part of an investment valued at EUR220 million. This deal was agreed to back in May 2019.
Also on the agenda—in November 2019, United Group agreed to acquire Bulgarian full-service operator Vivacom in a deal estimated to be worth around EUR1.2 billion. The transaction is expected to close in the second quarter of 2020, subject to closing conditions—including the receipt of applicable antitrust approvals.
Takeover Targets
Befitting its status as one of southeast Europe's major players, United Group has been linked with a number of eye-catching deals.
Alongside Austria's A1 Group, United reportedly submitted a bid for a stake in Croatian ISP Optima Telekom in March this year, although a sale is not expected to take place until 2021. The parties are believed to have submitted bids for the 17.41% stake currently held by Hrvatski Telekom and the 36.90% interest owned by Zagrebacka Banka.
Also in March, United expressed an interest in the majority stake in Greek ISP Forthnet that is being offered for sale by a consortium of four local banks. The group is looking at Forthnet as a route into the Greek communications and pay-TV market.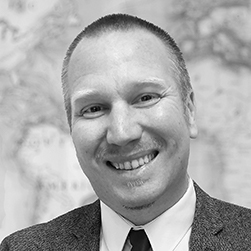 Tom Leins is a Senior Research Analyst for TeleGeography's GlobalComms Database. Based out of the company's UK office, he also contributes to the company's daily CommsUpdate newsletter, which includes his popular weekly MVNO Monday round-up. MVNO industry aside, Tom has developed a strong specialization in the U.S., Latin America, and the Caribbean, tracking mergers and acquisitions, spectrum auctions, regulatory developments, market opportunities, and growth trends.