Nearly three years out from the start of the pandemic, enterprise networking is starting to stabilize.
Let's celebrate with some insights from our latest and greatest WAN Manager Survey.
Key Findings
MPLS usage paused its decline, flattening after several years of decreasing.


DIA and MPLS usage rates are not far from converging—only 3 percentage points away from one another.


Middle and upper bandwidth ranges are most popular for DIA and broadband while MPLS is still the dominant product at port sizes 50 Mbps and smaller.


SD-WAN installation rates are lower than expected, only growing 4% since 2020, which is largely due to longer rollout periods.


While respondents regard most of the factors for adopting SD-WAN we listed as important, more respondents are beginning to consider security a critical feature than in years past.


More respondents are selecting unmanaged and co-managed SD-WAN services than in our last update. This year, unmanaged services overtook co-managed plans by 3%.


All 2022 respondents reported at least one IaaS provider and nearly 80% had more than one. Cloud adoption is clearly fairly ubiquitous at this point and multi-cloud is a strong majority.


NaaS solutions are starting to gain interest from network managers, although adoption rates are low.
About the Survey
The 2022 WAN Manager Survey report is comprised of 62 survey responses from network managers at distinct companies. We also conducted in-depth interviews with eight respondents to contextualize survey answers.
This year's survey focused on three key topics:
Like in all previous versions, we asked questions about how networks are currently configured. This included the prominence of MPLS versus other underlay technologies, the distribution of various bandwidths for these underlay products, and product sourcing strategies.


We also asked about SD-WAN adoption including types of vendors, factors for adoption, and management levels.


Finally, we asked about cloud connection methods, cloud providers, and NaaS adoption.
Participants came from a number of industries, ranging in size from medium sized enterprises to Fortune 500 enterprises. Participating companies had a median annual 2021 revenue of about $11 billion and most were multinational in scope.
Download the free executive summary for a closer look at our latest survey results.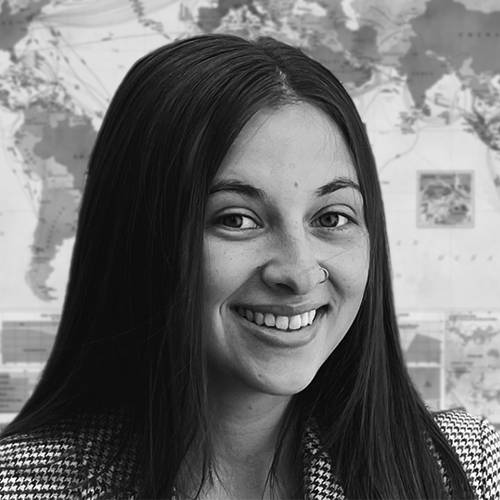 Mei Harrison is a Junior Research Analyst at TeleGeography. She is part of the enterprise team and her research is focused on WAN.