Thanks to all who joined our webinar yesterday, during which our own Greg Bryan spoke with Gap Inc's Network Architect and SD-WAN Subject Matter Expert Snehal Patel.
The two focused on Gap's transformation of 3,000+ sites from a traditional WAN to SD-WAN, providing a glimpse into some of the topics Snehal will cover during WAN Summit New York in a few short weeks.
You can catch the full conversation below.
This webinar covered:
Evaluation criteria for SD-WAN transformation
How SD-WAN can play a role in cloud connectivity
Cloud and application security in the SD-WAN environment
How SD-WAN can be used for monitoring and performance
Local access in the SD-WAN-enabled network and use of broadband and other alternative access options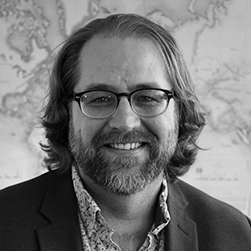 Greg Bryan
Greg is a Senior Manager, Enterprise Research at TeleGeography where he leads our enterprise pricing research. Greg is also the chair of the WAN Summit conference series.