Do you have SD-WAN on your mind? Are you navigating a WAN transition or taking one on in the near future?
Say no more. In anticipation of WAN Summit New York, Greg Bryan will host a free webinar on just this topic.
On March 21, Greg will speak with Gap Inc's Network Architect and SD-WAN Subject Matter Expert Snehal Patel about Gap's transformation of 3,000+ sites from a traditional WAN to SD-WAN.
Their conversation will cover:
Evaluation criteria for SD-WAN transformation
How SD-WAN can play a role in cloud connectivity
Cloud and application security in the SD-WAN environment
How SD-WAN can be used for monitoring and performance
Local access in the SD-WAN-enabled network and use of broadband and other alternative access options
We hope you'll join the discussion. Challenges and Opportunities for SD-WAN Development will happen on March 21, 2017, 2:00 p.m. EDT.
Click the button below to watch the webinar on demand.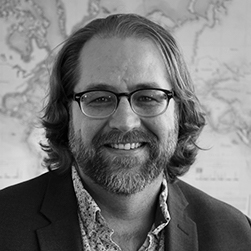 Greg Bryan
Greg is a Senior Manager, Enterprise Research at TeleGeography where he leads our enterprise pricing research. Greg is also the chair of the WAN Summit conference series.