TeleGeography's latest research tells a story about soaring submarine network bandwidth and eroding prices for transoceanic bandwidth services.

These trends indicate that future submarine cable builds must be reliable, high-capacity, and cost-effective to be commercially viable.
The openness movement has been broadly adopted and implemented across the compute, storage, and software industries. Now, its sights are set on the network used to connect users to content, and content to content.
Much of the new submarine bandwidth being turned up is to interconnect data centers. The openness movement long ago adopted by ICPs, however, will soon be upon the submarine network industry, as well.
Join TeleGeography's Brianna Boudreau and Ciena's Brian Lavallée for an overview of the current submarine cable market, as well as a discussion of how the openness movement will affect the submarine cable market in years to come.
Learn how open submarine cables:
Enable greater choice for submarine cables
Allow for best-in-breed submarine cable networks to be implemented on the RFS date
Allow submarine cable operators to leverage the rapid SLTE innovation cycle
To watch the webinar on demand, click the button below.
About the Presenters
Brianna Boudreau, Senior Analyst, TeleGeography
Brianna Boudreau is a research analyst with TeleGeography. Her work with TeleGeography has focused on analysis of international private line, IP transit, and enterprise communications services, with a focus on pricing trends.
She completed her BA in International Studies and MA in International Communication at American University in Washington, DC.
Brian Lavallée, Director, Solutions Marketing Ciena Corporation
Brian Lavallée is the Director of Solutions Marketing with global responsibility for Ciena's packet and submarine networking solutions. Brian has over 20 years of telecommunications experience with previous roles in Product Line Management, Systems Engineering, Research & Development, and Manufacturing. During his career, he has worked in various areas of optical networking including access, metro, regional, long-haul, and submarine networks.
He holds a Bachelor of Electrical Engineering degree from Concordia University and an MBA in Marketing from McGill University, both located in Montréal, Québec, Canada.
---
This webinar series is brought to you by TeleGeography in partnership with Ciena.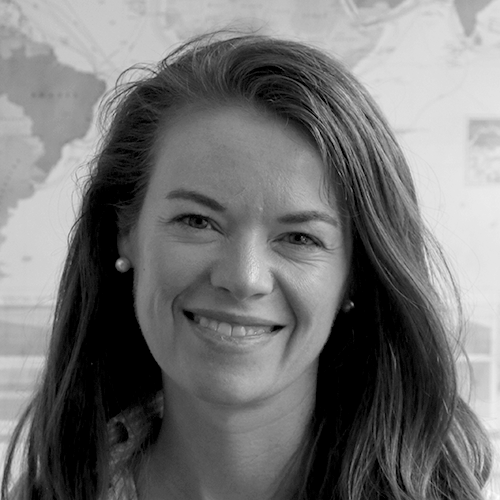 Senior Research Manager Brianna Boudreau joined TeleGeography in 2008. She specializes in pricing and market analysis for wholesale and enterprise network services with a regional focus on Asia and Oceania. While at TeleGeography, Brianna has helped develop and launch several new lines of research, including our Cloud and WAN Infrastructure service and the SD-WAN Research Service.