The impending launches of both the Seabras-1 and Monet subsea cables in the Caribbean and Latin America (CALA) region are just two examples of addressing submarine bandwidth growth explosion currently underway around the globe.
With an estimated $10 trillion* worth of transactions carried by the global submarine network infrastructure, each and every day, the stakes have never been higher.
TeleGeography and Ciena have teamed up once again for an educational webinar about the state of the subsea network industry, with a specific focus on the growing CALA region.
On Wednesday, June 28 at 11 am ET, TeleGeography's Anahi Rebatta and Ciena's Brian Lavallée will review the latest developments in the submarine cable industry seascape, and discuss new technology that will help:
Maintain pace with enormous annual bandwidth growth rates
Proactively address inevitable submarine cable faults to prevent outages that could spell disaster
Simplify network designs for reduced cost of ownership and increased financial stability
With more than 95 percent of the world's intercontinental communications traffic carried by submarine networks and the threat of network faults looming large, can you really afford to miss this webinar?
To watch the webinar on demand, click the button below.
*Federal Communications Commission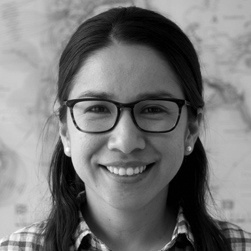 Anahí Rebatta
Anahi is part of TeleGeography's telecom infrastructure and voice traffic teams. She specializes in Latin America and the Caribbean regions.