As our team pushes to put the finishing touches on our inaugural WAN Summit San Jose, we thought we'd pause and give our readers a taste of what they can expect June 14-15 in the Golden State. Peruse the full agenda here.
Panel Discussions on Hybrid Transformations, IoT, the Cloud, Security, and More
For our first WAN Summit in San Jose, we're bringing out some of our favorite topics for panels discussions—and peppering in a few new gems for our California audience.
Some highlights? Attendees should expect lots of idea-sharing among experts in our "Hybrid Transformations" panel, which addresses questions like:
What are the top criteria for selecting an SD-WAN vendor?
Is SD-WAN ready for IPv6?
Now that more enterprises have rolled out hybrid WANs, what have been the impacts on overall WAN spend?
We're also expecting great stuff from our "Cloudify the WAN" panel, which resulted in a winning discussion in New York earlier this year. We can't wait to see what our lineup from San Jose brings to the conversation.
And be sure to make it to our "Internet of Things" panel, which will have our experts thinking through WAN and datacenter strategies for the coming flood of devices.
New Stories from Autodesk, MEF
It wouldn't be a WAN Summit without case studies and presentations, in which we get an inside look at how real companies tackled their biggest WAN challenges. (We've had some excellent sessions as of late with The Gap Inc., Volex, VWR, and more.)
Next week we'll welcome Autodesk's Prakash Kota and MEF's Pascal Menezes to the stage.
Autodesk, which makes 3D design and engineering software, is an early adopter of SD-WAN. Prakash will share their experiences deploying CloudGenix SD-WAN and some of the gains they're realizing from the technology.
Pascal will tackle how SD-WANs will be offered as a managed service by communication service providers worldwide in which lifecycle service orchestration will play a critical role.
Special Presentations from Orange Business Services, Riverbed Technology, and Coevolve
Another exciting part of next week's agenda is the presentation that Orange Business Services will do alongside Riverbed Technology. In this tag-team case study, we'll learn how exactly Orange Business Services adopted Riverbed SD-WAN, with insights from both companies about the transition.
We're also bringing in an audience favorite presentation: "SDN, SD-WAN, NFV, VNF: I'm Confused!" Coevolve's Ciaran Roche is back to demystify the biggest industry buzzwords for the modern WAN manager.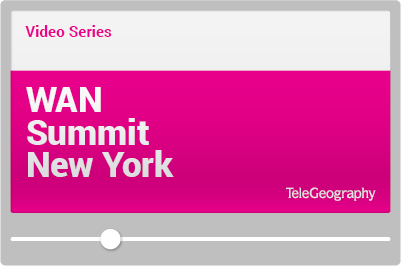 Watch the WAN Summit
Our video archive from WAN Summit New York is now live. (Yup, this includes all the panels and presentations from the two-day conference.)
Click below to watch.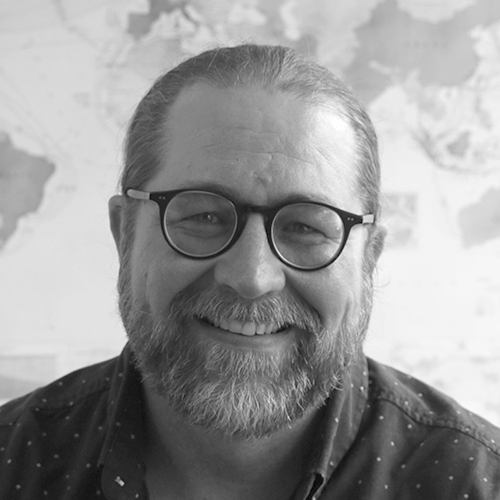 Greg is Senior Manager, Enterprise Research at TeleGeography. He's spent the last decade and a half at TeleGeography developing many of our pricing products and reports about enterprise networks. He is a frequent speaker at conferences about corporate wide area networks and enterprise telecom services. He also hosts the WAN Manager Podcast.