French billionaire Xavier Niel rose to prominence in the telecom world for his ownership of domestic telco Iliad. You might know Iliad for sparking a price war in the mobile sector when Iliad's Free Mobile launched in January 2012. (Niel employed a similar price-war tactic when Iliad Italia launched in May 2018.)
But these companies only represent the tip of the iceberg.
Indeed, the size and scale of Niel's empire are often overlooked due to convoluted shareholder structures and the lack of a unified brand name across markets.
Today we piece it all together to appreciate the bigger picture.
Monaco
Operator: Monaco Telecom
Price: EUR321.8 million ($445 million) | 55% stake
Takeover Date: April 2014
Relaunch: N/A
NJJ Group is an investment firm owned by Xavier Niel and established in 2010. Rather than using the better-known Iliad brand, the tycoon has used NJJ to stage a series of takeovers, commencing with a deal in the Principality of Monaco in 2014. In April of that year, NJJ Capital agreed to acquire a 55% stake in Monaco Telecom from Cable & Wireless Communications in a deal worth EUR321.8 million ($445 million).
A new logo was introduced in June 2015, but the Monegasque telco continues to trade under its original name. (Note: Monaco Telecom itself owns a 36.75% stake in Afghani mobile operator Roshan.)
Switzerland/Liechtenstein
Operator: Orange Switzerland/Orange Liechtenstein
Price: CHF2.8 billion ($2.9 billion)
Takeover Date: February 2015
Relaunch: April 2015 under the "Salt" brand name
In December 2014, Niel struck again. NJJ Capital agreed to take over Orange Switzerland—and its wholly-owned subsidiary Orange Liechtenstein—from Matterhorn Mobile, a company indirectly owned by private equity firm Apax Partners.
The deal, which was valued at CHF2.8 billion ($2.9 billion), was approved by Swiss regulatory authorities in early 2015 and completed in February that year. A rebranding exercise commenced in April 2015 and the two Orange businesses now trade as "Salt."
Reunion/Mayotte
Operator: Outremer Telecom
Price: Undisclosed; assets valued at EUR100 million in June 2015
Takeover: October 2015
Relaunch: July 2017, under the "Free" brand name (Reunion only)
In October 2015 France's Competition Authority approved Iliad Group's acquisition of 50% of the capital of Telecom Reunion Mayotte, which operated in the French overseas territories of Reunion and Mayotte.
Hiridjee Group—now known as Axian Group—had owned Outremer Telecom (Only) mobile operations in the two countries since June 2015. In July 2017 the co-owners renamed the Reunion-based business under Iliad's preferred "Free" brand name, although the Mayotte business continues to trade as "Only."
Note: Iliad has also owned mobile frequencies in the French overseas territories of Guadeloupe, Martinique, and French Guiana since November 2016, but its planned Free Mobile units have yet to launch commercially.
Italy
Operator: Iliad Italia
Price: EUR450 million ($483 million)
Takeover Date: 2016
Launch: May 2018
In July 2016 Iliad reached an agreement with Italian mobile network operators 3 Italia and Wind Telecomunicazioni to acquire assets that their respective parent companies—CK Hutchison and VEON—wanted to offload in order to gain EC regulatory approval for their proposed merger.
The EUR450 million ($483 million) "remedy package" was successful in allaying EC fears, and Iliad went on to launch in Italy in May 2018 with a low-cost offer. It claimed the offer was up to five times cheaper than an equivalent tariff from Vodafone Italy and half the price of its next cheapest rival, Wind Tre.
The strategy has proven to be well-judged, and Iliad had amassed an impressive 4.5 million subscribers as of Q3 2019.
Ireland
Operator: eir
Price: EUR3.5 billion ($4.1 billion) | 64.5% stake
Takeover Date: April 2018
Re-launch: N/A
In April 2018 NJJ Telecom Europe, part of NJJ Group, concluded its acquisition of a majority stake in eir of Ireland. Under the terms of the deal—which is valued at EUR3.5 billion ($4.1 billion)—NJJ took a 32.9% stake in eir, while Iliad acquired 31.6%.
The remainder of eir is owned by Anchorage Capital Group (26.6%) and Davidson Kempner (8.9%); NJJ has a call option that would enable it to take full control of the Irish telco in 2024.
Senegal
Operator: Tigo Senegal
Price: undisclosed; estimated at $129 million
Takeover Date: April 2018
Relaunch: October 2019, as "Free Senegal"
In a rare African acquisition, in July 2017 NJJ was part of a consortium that swooped in to acquire Tigo Senegal from Luxembourg-based Millicom International Cellular.
The consortium in question, Saga Africa Holdings, also comprises Teyliom Group and Sofima (part of the Axian Group).
While the deal's valuation was not disclosed, a rival takeover attempt was valued at $129 million, providing a ballpark figure. The transaction closed in April 2018 and Tigo was eventually rebranded as "Free Senegal" in October 2019. This marked the first time that Niel and his affiliates used the Free brand outside of France or the French overseas territories.
Cyprus
Operator: MTN Cyprus
Price: EUR260 million ($304 million)
Takeover Date: September 2018
Relaunch: June 2019, as "Epic"
In July 2018 Johannesburg-listed telecom group MTN agreed to sell MTN Cyprus to Monaco Telecom in a cash deal worth EUR260 million ($304 million). The takeover concluded in September 2018; by June 2019 the telco had been renamed Epic, marking the introduction of yet another new brand by Niel.
Malta
Operator: Vodafone Malta
Price: EUR250 million ($278 million)
Takeover Date: TBC; agreed in December 2019
Relaunch: TBC
Finally, in the most recent development of note, December 2019 saw Vodafone Group sign an agreement to sell Vodafone Malta to Monaco Telecom in a cash deal valued at EUR250 million ($278 million).
Following the deal's completion, Vodafone Malta will continue to operate under the Vodafone brand for a transitional period. The transaction is conditional on regulatory approval from the Malta Communications Authority, with completion expected in the first quarter of 2020.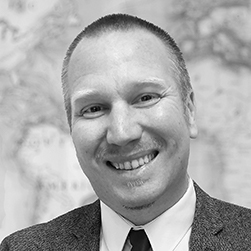 Tom Leins is a Senior Research Analyst for TeleGeography's GlobalComms Database. Based out of the company's UK office, he also contributes to the company's daily CommsUpdate newsletter, which includes his popular weekly MVNO Monday round-up. MVNO industry aside, Tom has developed a strong specialization in the U.S., Latin America, and the Caribbean, tracking mergers and acquisitions, spectrum auctions, regulatory developments, market opportunities, and growth trends.