This week Research Director Alan Mauldin ventured to Kathmandu to take part in APRICOT 2018. On Monday he took to the stage with a presentation about submarine cable and pricing trends in the region. (You can download his slides here or keep scrolling to watch the whole thing.)
Alan's presentation got started with everyone's favorite: submarine cables.
The demand for international capacity has remained strong for the past decade. (Annual growth in demand in Asian countries has been solidly above 40 percent since 2008.) With demand doubling every two years, a large amount of capacity has been added internally to Asia-Pac year after year.
What's notable, says Alan, is the shift in where this capacity has been connecting to.
For starters, intra-Asia traffic has grown from 35 percent in 2008 to 48 percent in 2017.
Asia-Europe traffic—supported by new cables and price declines—has also seen growth in the last decade, while Trans-Pac has been squeezed into a smaller percentage of Asia's used bandwidth.
Similarly, Oceania has seen big gains in intra-Oceanic traffic, growing from 4 percent in 2008 to 15 percent in 2017. Growth was also seen on Oceania-Asia routes, with more expected as new cables come in between Australia and Indonesia and Singapore.
"There's definitely interest in seeing more diversity from Australia to connect to other regions besides just across the Pacific," said Alan.
The other big shift Alan highlighted was the amount of capacity being used by content providers. Their overall share has been growing massively. Within this region, TeleGeography data indicate that it's about 35-40 percent of used international bandwidth.
According to Alan, this is still lower than other parts of the world. (Across the Atlantic it's up to 80 percent!) As a result, content providers have become major investors in submarine cables and are driving many of the upcoming builds. Google, Microsoft, Facebook, and Amazon all boast recent or upcoming cable projects in the region.
Click on the video above to hear more about upcoming cable activity, new paths, resiliency, and capacity pricing.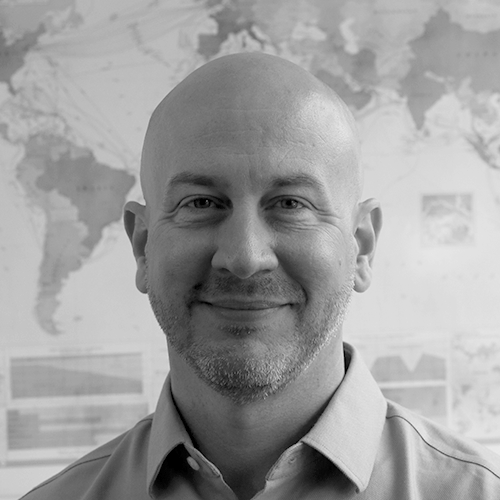 Alan Mauldin is a Research Director at TeleGeography. He manages the company's infrastructure research group, focusing primarily on submarine cables, terrestrial networks, international Internet infrastructure, and bandwidth demand modeling. He also advises clients with due diligence analysis, feasibility studies, and business plan development for projects around the world. Alan speaks frequently about the global network industry at a wide range of conferences, including PTC, Submarine Networks World, and SubOptic.