TeleGeography's daily CommsUpdate newsletter has featured a staggering 76,000 telecom stories since making its debut back in December 2002!
As a tumultuous year draws to a close, we're looking back at the telecom stories that captured our readers' attention during 2020. From shareholder shenanigans to mega-mergers, from tax disputes to 5G launches, the CommsUpdate team left no stone unturned in their quest to bring you the biggest daily news stories.
These are the most popular CommsUpdate reads of 2020.
Thrilla in Manila
DITO Telecommunity Corp, the Philippines' New Major Player, has generated a great deal of interest since it was selected to become the country's third telco in November 2018. Indeed, DITO's regular progress reports warranted multiple entries on our list of top stories for 2020.
It isn't just the CommsUpdate crew that are fascinated by the pending launch, however. More than 10,000 readers were intrigued by July's ominous news story about the withdrawal of funds by two of the newcomer's investors.
DITO—whose main shareholders are China Telecom and Udenna Corp, which is backed by Davao City-based tycoon Dennis Uy—brushed off the scare and remains on track to stage its commercial launch in March 2021.
Watch this space to see if DITO can successfully disrupt the PLDT/Globe Telecom duopoly when it finally goes live next year.
All That Jazz
A surprise entry at number two is November's story about the bitter tax dispute that continues to rumble on in Pakistan.
Last month, the Federal Board of Revenue (FBR) faced a backlash from businesses after its Large Taxpayer Unit sealed the head office of Pakistan Mobile Communications Limited—which offers services under the Jazz brand—over a PKR25.39 billion ($158.5 million) tax dispute.
The disagreement centers on unpaid income tax for the 2018 financial year; it has yet to be resolved, with mobile market leader Jazz duly filing a case with the Islamabad High Court.
Jazz's Amsterdam-based parent company VEON noted that it had been granted a stay on the FBR's demand and deposited PKR5 billion as a prepayment against any amounts determined to be due by the courts.
Takeover Turmoil
The year's biggest U.S. telecom takeover was undeniably the mega-merger between T-Mobile US and Sprint, which closed on April 1 2020. This move created a challenger to rival wireless giants Verizon and AT&T.
The transaction had a domino effect within the wireless sector. Satellite TV giant DISH Network acquired Boost Mobile from the enlarged entity to satisfy antitrust concerns, while T-Mobile pressed ahead with the buyout of regional operator Shentel, itself a former Sprint affiliate.
Our most-read U.S.-focused story from 2020 was November's update regarding the latter takeover. Back in August, T-Mobile exercised a November 1999 option held by Sprint to acquire Shentel's wireless communications assets. If T-Mobile did not exercise the purchase option, Shentel would have had a 60-day period to purchase the network and subscribers in its area.
Failing that, T-Mobile would have been obliged to decommission the legacy wireless infrastructure altogether.
Eagle Broadband Has Landed
Perhaps unsurprisingly, the next U.S. story on our list also concerns merger activity.
In March 2020, Mega Broadband Investments—which was formed by private equity firm GTCR and Phil Spencer in October 2017—announced that it was planning to unite its portfolio of rural broadband companies (Eagle Broadband, Vyve Broadband, and Northland Communications) under the Vyve Broadband brand.
Together, the three businesses serve areas of 16 states, namely: Alabama, Arkansas, California, Colorado, Georgia, Idaho, Kansas, Louisiana, Nebraska, North Carolina, Oklahoma, South Carolina, Tennessee, Texas, Washington, and Wyoming.
CommsUpdate readers weren't the only people paying attention to Mega Broadband Investments and its growing reputation. In September 2020, cableco Cable ONE (Sparklight) agreed to acquire a 45% stake in Mega Broadband Investments from affiliates of private equity firm GTCR for approximately $574.1 million.
Thrilla in Manila 2: Smart Delivers 5G Knockout Blow
It wouldn't be a proper 2020 round-up without 5G technology getting a mention!
According to TeleGeography's GlobalComms Database, 95 different operators have launched 5G mobile services in the last 12 months. Rounding out our list of 2020's most popular stories is this one about Smart Communications, the wireless arm of PLDT.
The company announced that its 5G mobile network was set to go live in the main business districts of Metro Manila on July 30. Smart CEO Alfredo Panlilio said, "The launch of Smart's 5G service enables the Philippines to level up and join the ranks of countries utilizing the next generation of mobile technology."
The announcement followed President Duterte's public threat to PLDT and rival Globe Telecom to shut them down if their "lousy" services didn't improve before year-end.
To facilitate its 5G rollout, PLDT said it increased its 2020 CAPEX budget to a whopping PHP70 billion ($1.43 billion).
Many thanks to all of our regular CommsUpdate readers. We look forward to keeping you informed in 2021!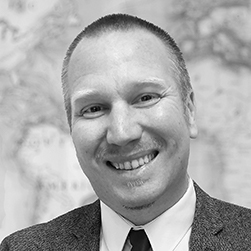 Tom Leins is a Senior Research Analyst for TeleGeography's GlobalComms Database. Based out of the company's UK office, he also contributes to the company's daily CommsUpdate newsletter, which includes his popular weekly MVNO Monday round-up. MVNO industry aside, Tom has developed a strong specialization in the U.S., Latin America, and the Caribbean, tracking mergers and acquisitions, spectrum auctions, regulatory developments, market opportunities, and growth trends.