Our daily CommsUpdate newsletter has featured a staggering 82,000 telecom stories since making its debut back in December 2002!
Twelve months is a long time in the world of telecom. So as another eventful year draws to a close, we're looking back at the telecom stories that captured our readers' attention during 2022.
From SIM card registration to Simba Telecom, satellite broadband to Standalone 5G, the CommsUpdate team left no stone unturned in their quest to bring you the biggest daily news stories from around the world.
Read on for the most popular CommsUpdate stories of 2022.
The Real SIM Shady: Registration for the Nation
Our most read story of 2022 was published in April, when Kenya's Communications Authority (CA) extended the deadline for mobile phone users to register their SIM cards with their service providers.
Back in February, the regulator directed the country's mobile operators to ensure that the personal details of their subscribers were fully updated by April 15, 2022, in accordance with the Kenya Information and Communications (Registration of SIM Cards) Regulations 2015.
However, market leader Safaricom reported that only 67% of its SIMs were updated by that date, followed by Airtel (55%) and Telkom Kenya (33%), and the CA extended the deadline to October 15. Safaricom's compliance rate reached 93% by then, while Airtel's stood at 91%. Ominously, post-deadline, the watchdog noted that Telkom's case was "still under review."
Interestingly, there have been a spate of SIM card deactivations in Africa this year. This process is also taking place in Nigeria, Ghana, and Lesotho. SIM card registration in Namibia is on course to commence on January 1, 2023.
Satellite of Love: Starlink Goes Global
Our second most read story of 2022 concerned Starlink, the Low Earth Orbit satellite broadband provider backed by Elon Musk's SpaceX venture. Starlink has been featured heavily in CommsUpdate this year as it accumulates operating licenses for all manner of disparate markets across the globe.
In August, Starlink hit headlines in the Philippines—an enduringly popular CommsUpdate hotspot—when it was revealed that Starlink Internet Services Philippines was aiming to offer full coverage of the Philippines by mid-2023.
Starlink Internet Services Philippines received its certificate of registration as a value added service provider from the National Telecommunications Commission in May 2022. Starlink aims to target villages and rural areas that remain unserved or underserved with broadband services, providing a complementary service to those already provided by other telcos.
Clearly not a company content to rest on its laurels, since the summer, Starlink has popped up in Qatar, Guadeloupe and Martinique, Japan, Malawi, Tanzania, and most recently, Haiti.
Sultans of Swing: Vodafone Goes up Against Omantel and Ooredoo in Oman
In one of our first big stories of 2022, we reported that Vodafone Oman—which is owned by Oman Future Telecommunications—launched its pre-commercial mobile trial in the Sultanate on December 30, 2021. A full commercial launch went on to take place in March 2022, making Vodafone the country's third mobile network operator, alongside Omantel and Ooredoo.
The firm claims to have 5G network coverage across Muscat and "ultrafast network coverage all over the Sultanate of Oman." As of June 30, 2022 (most recent confirmed data) the newcomer claimed a respectable mobile subscription base of 249,876. However, it has a long way to go before it can compete with its well-established rivals, each of which currently boasts more than three million mobile subscriptions.
Little Lion Man: Newcomer TPG Unveils Ferocious Rebrand
For our fourth most popular story of the year, we head over to Singapore, where the city-state's newest operator is on the prowl for subscribers.
To mark its second anniversary in Singapore—and the achievement of signing up 500,000 subscriptions since its commercial launch in 2020—TPG Mobile rebranded as Simba Telecom in April. Rather than a Disney-inspired choice, the local press noted that the rebrand was a nod to the city-state's "Lion City" nickname.
TPG, you may recall, was awarded Singapore's fourth mobile license by the Info-communications Media Development Authority in December 2016, and went on to launch full commercial services in March 2020 after a lengthy trial period.
The last year has seen an intense level of rebranding activity, with numerous well-known telcos refreshing their corporate identities. Say hello to Astound Broadband, Yettel, altafiber, and One New Zealand!
Nuthin' but a 5G Thang: Orange Awards European 5G Standalone Contracts
On March 1, 2022, we reported that Orange Group selected suppliers for the rollout of 5G Standalone (SA) networks in its European markets. Ericsson was handed contracts to deploy Orange's 5G SA core network in Belgium, Spain, Luxembourg, and Poland, while Nokia got the go-ahead to supply 5G SA core networks in France and Slovakia.
The Paris-based company said in a press release, "5G SA brings increased performance in terms of uplink data rates for the end user and lower latency, and for businesses, it meets the need for flexible, scalable, reliable and secure connectivity for real-time uses."
Many thanks to all of our regular CommsUpdate readers. We look forward to keeping you informed in 2023!
If you're not already getting our daily telecom updates in your inbox—subscribe here.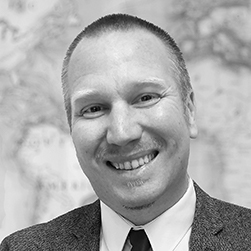 Tom Leins is a Senior Research Analyst for TeleGeography's GlobalComms Database. Based out of the company's UK office, he also contributes to the company's daily CommsUpdate newsletter, which includes his popular weekly MVNO Monday round-up. MVNO industry aside, Tom has developed a strong specialization in the U.S., Latin America, and the Caribbean, tracking mergers and acquisitions, spectrum auctions, regulatory developments, market opportunities, and growth trends.