Altice USA recently saw its shocking takeover bid for Canada's Cogeco rejected by the latter's controlling shareholders, the Audet Family.
The unusually-structured deal would have seen U.S. cable player Altice retain Cogeco's U.S. business, Atlantic Broadband. However, it would sell the company's Canadian assets to Rogers Communications, which came as a surprise to industry observers in both markets.
The overall deal was worth $7.8 billion. Atlantic Broadband, which serves just under 500,000 high-speed data customers, was valued at $3.6 billion. While Altice quickly reiterated its desire to work toward a deal, the Audet Family appears steadfast in their refusal to sell their company.
Since Altice USA will likely be thwarted in its attempts to buy Atlantic Broadband, today we look at the top five cable targets to which it could now turn its attention.
Who is Altice USA?
Altice USA was founded in June 2016 following Altice's $17.7 billion acquisition of Cablevision Systems (trading as Optimum). Cablevision—together with Suddenlink, which was acquired in December 2015—formed Altice USA, the fourth-largest cable operator in the U.S. The group serves customers across 21 states.
The U.S. business—an offshoot of Patrick Drahi's acquisition-hungry Altice Europe—resisted further deal-making until February 2020, when it agreed to acquire Service Electric Cable TV of New Jersey for $150 million.
Altice remains well adrift of cable behemoths Comcast (Xfinity) and Charter (Spectrum) in subscriber terms, but it's gaining ground on privately-held third-place Cox Communications. And Altice is definitely back in the hunt for strategic acquisitions.
The Potential Targets
Name: Mediacom
Current Ownership: Rocco B. Commisso, Founder and CEO
Footprint: 22 states, principally in the Midwest and South
Broadband Subscriber Total: 1.396 million (June 2020)
Approximate Market Value: $11.25 billion
Mediacom was founded by Rocco B. Commisso, who immigrated from Italy at age 12, unable to speak a word of English. In his first five years in business, Commisso reputedly made more than 20 acquisitions; today Mediacom ranks as the fifth-largest cable provider in the U.S.
In a 2018 profile by Forbes, founder and CEO Rocco B. Commisso was coy about rumored plans to sell the cableco, but admitted he had taken multiple meetings with investment bankers. As the cableco directly below Altice in the pecking order, Mediacom seems like a tantalizing bolt-on acquisition.
The pricetag would surely top $10 billion, and while Altice is unlikely to be scared off by the company's value—it stumped up a whopping $17.7 billion for Cablevision—it may decide to move further down the cableco food-chain.
Name: RCN Telecom, Grande Communications, and Wave Broadband
Current Ownership: TPG Capital
Footprint: Massachusetts, Chicago, Pennsylvania, New York City, and Washington, DC (RCN); Texas (Grande Communications); and Washington, Oregon, and California (Wave Broadband)
Broadband Subscriber Total: 1 million (September 2020)
Approximate Market Value: $8.0 billion
Private equity firm TPG Capital entered into definitive agreements to acquire regional ISP RCN Telecom ($1.6 billion) and its sister company Grande Communications Networks ($650 million) through separate transactions back in August 2016. In January 2018, TPG closed its previously announced $2.375 billion acquisition of Washington-based Wave Broadband.
Although the three businesses have not formally merged, TPG says that, collectively, they represent the sixth-largest cableco in the U.S.
Intriguingly, in late August 2020, it was reported that TPG was exploring a sale of the three regional ISPs for a combined figure of around $8 billion, including debt. It's been suggested that TPG has hired Morgan Stanley and JPMorgan Chase & Co to advise on the sale.
Instead of denying the reports, the companies—which traditionally keep their operational data under wraps—issued a press release confirming that they had signed up their one-millionth customer, enticing potential bidders further. If a deal comes to fruition at the projected price it would represent a tidy profit for TPG.
Name: Cable ONE
Current Ownership: shares distributed via the New York Stock Exchange
Footprint: 21 states
Broadband Subscriber Total: 838,000 (June 2020)
Approximate Market Value: $6.75 billion
Phoenix-based Cable ONE, which operates under the Sparklight brand, has stayed under the M&A speculation radar as it aggressively pursued a series of takeovers of its own. Notable acquisitions include NewWave ($735 million, 2017), Clearwave (value not disclosed, 2018), and Fidelity Communications ($526 million, 2019). The deals have elevated Cable ONE to the sixth-largest cableco in the U.S. by subscribers.
As such, it would appear to be an appealing takeover target for Altice.
Name: Wide Open West (WOW!)
Current Ownership: "significant stake" held by New York-based private equity firm Crestview Partners; shares floated on New York Stock Exchange (NYSE)
Footprint: 19 markets in the Midwest/south-east (3.2 million homes passed)
Broadband Subscriber Total: 805,600 (June 2020)
Approximate Market Value: $6.0 billion
In December 2015, Avista Capital Partners sold a "significant stake" in WOW! to New York-based private-equity firm Crestview Partners for $125 million; Crestview, a serial cable investor, retains its stake at the time of writing.
WOW! completed its initial public offering (IPO) in May 2017, raising a total of $356.5 million.
While the cableco has achieved steady subscriber growth since its IPO, the injection of capital, which fell short of targets, didn't lead to the takeover spree that many observers anticipated. WOW! has seen itself leapfrogged by Cable ONE in recent quarters. As such, WOW! seems particularly vulnerable to a takeover approach.
Name: Summit Broadband
Current Ownership: Grain Management
Footprint: 1.3 million homes passed in Central and South-west Florida
Broadband Subscriber Total: under 50,000 (June 2020)
Approximate Market Value: $350 million
Further down the cable market, Summit Broadband and its numerous sister companies could come back into play if the price is right.
In January 2020, DC-based investment firm Grain Management acquired a majority interest in Summit Broadband from Cable Bahamas. The deal, which Bahamian investors indicated was valued at $332.5 million, was agreed to in August 2019.
The current incarnation of Summit Broadband was assembled by Cable Bahamas following the $99 million quadruple takeovers of Florida-based ISPs Summit Broadband, Marco Island Cable, NuVu, and US Metropolitan Telecoms, which concluded in 2013.
Interestingly, Grain Management has agreed to a number of disparate takeover deals since October 2018, when it acquired Great Plains Communications (GPC)—the largest privately owned telco in Nebraska. In August 2019, it concluded the acquisition of St Louis-based InterCarrier Networks (via GPC) and made deals for Arkansas-based Ritter Communications and Oregon-based Hunter Communications.
Its most recent takeover (via GPC) was in June 2020 for Enhanced Telecommunications Corporation. While its grand plans for the assets are still unclear, the sale of its gradually assembled tower portfolio to American Tower in September 2019 suggests a divesture is likely.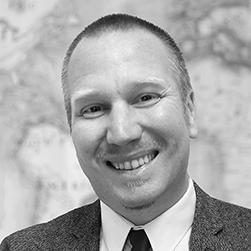 Tom Leins is a Senior Research Analyst for TeleGeography's GlobalComms Database. Based out of the company's UK office, he also contributes to the company's daily CommsUpdate newsletter, which includes his popular weekly MVNO Monday round-up. MVNO industry aside, Tom has developed a strong specialization in the U.S., Latin America, and the Caribbean, tracking mergers and acquisitions, spectrum auctions, regulatory developments, market opportunities, and growth trends.