The UK-based BT Group has been hit hard by an accounting scandal at its Italian business services subsidiary BT Italia.
The group revealed last October that it uncovered "historical accounting errors" and issues with "management judgement" from within its Italian unit, which it said would necessitate a write-down of £145 million.
Their UK parent immediately launched an internal investigation, while also commissioning KPMG to conduct an independent audit.
Inappropriate Behavior
It was only in January 2017 that BT revealed the true extent and complexity of what it termed "inappropriate behavior" in Italy, forcing it to increase the size of the write-down to £530 million.
It said its investigations turned up "improper accounting practices and a complex set of improper sales, purchase, factoring, and leasing transactions."
BT added that the activities had resulted in the overstatement of the earnings of its Italian business over "a number of years."
The firm lowered its revenue forecasts for its financial year to end-March 2017 by £200 million, while earnings before interest, tax, depreciation, and amortization will be £175 million lower than previously predicted. A similar impact is expected in the 2017/18 year.
£

8 Billion Hit
When these details of the scale of the crisis emerged on January 24, BT's share price plummeted, knocking around £8 billion off the group's value in a matter of hours.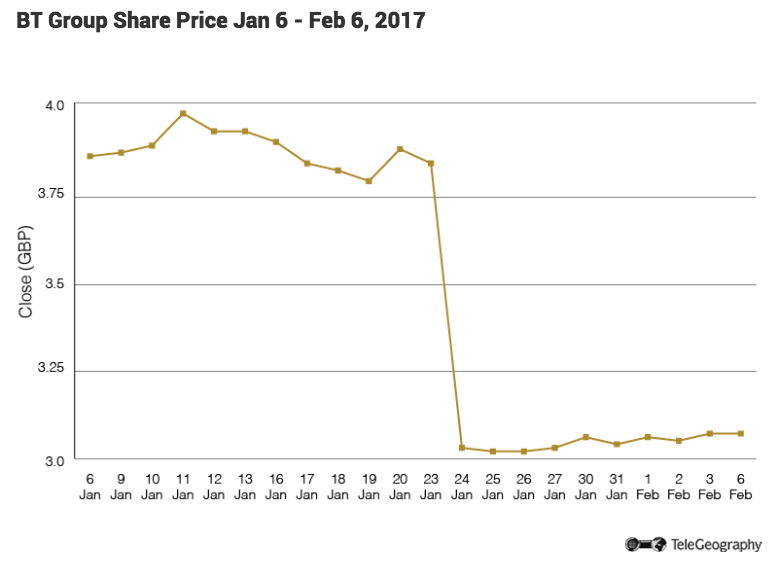 The UK parent company acted quickly to remove a number of members of senior management at BT Italia, with the new CEO – installed at the start of February – charged with improving "the governance, compliance and financial safeguards" in its Italian business. Meanwhile, local prosecutors are also opening a criminal investigation.
As of early February 2017, BT's share price had still to show any signs of a recovery, although the group's swift actions to correct the Italian problem may well help to ease shareholder fears and see some investor confidence return.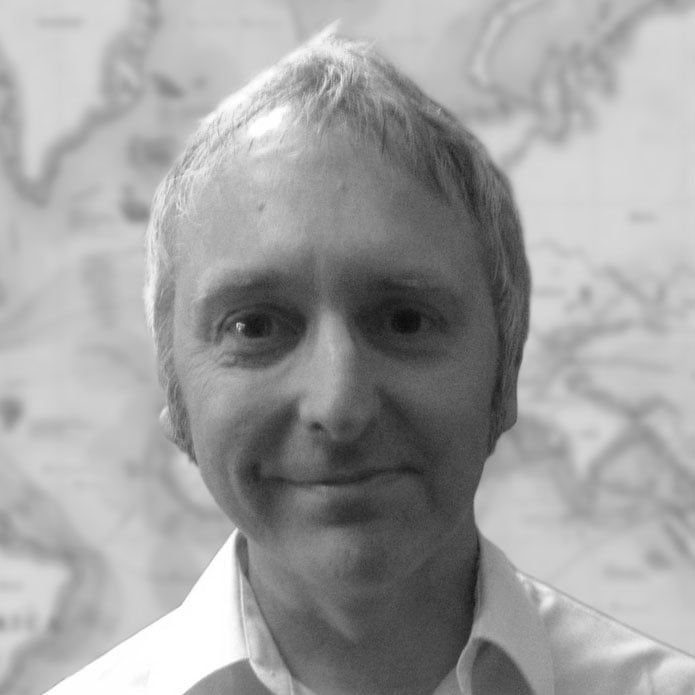 Pete Bell
Pete Bell is a Research Analyst for TeleGeography's GlobalComms Database and also contributes to the daily CommsUpdate newsletter. He has a particular interest in wireless broadband and was responsible for TeleGeography's 4G Research Service until it was integrated into GlobalComms.