Our latest research on Latin America shows that international bandwidth demand is strong in the region.
With an ongoing surge in new submarine cable deployments, content providers are expanding their geographic reach as both owners and anchor customers of new cable systems. (You can take a closer look here.)
Join experts from Ciena, TeleGeography, and GlobeNet on February 4 at 11:00 am EST to learn how the submarine cable market has been evolving. We'll zero in on South America and our own Anahí Rebatta will bring some of our latest and greatest regional data.
You can also look forward to a case study tracking GlobeNet's journey to strengthen their submarine network by improving resiliency.
Sound of interest? You can register for the webinar here. And if you can't make it on February 4, we'll make sure you have access to a recording of the conversation.
Also on the agenda:
Architecture of the Malbec submarine network and the benefits of using GeoMesh
Insight on the Curie cable—a first of its kind in the region—directly connecting Chile and the U.S. with a branch to Panama
More on EllaLink, the first South America-to-Europe cable built since the Atlantis-2 entered service in 2000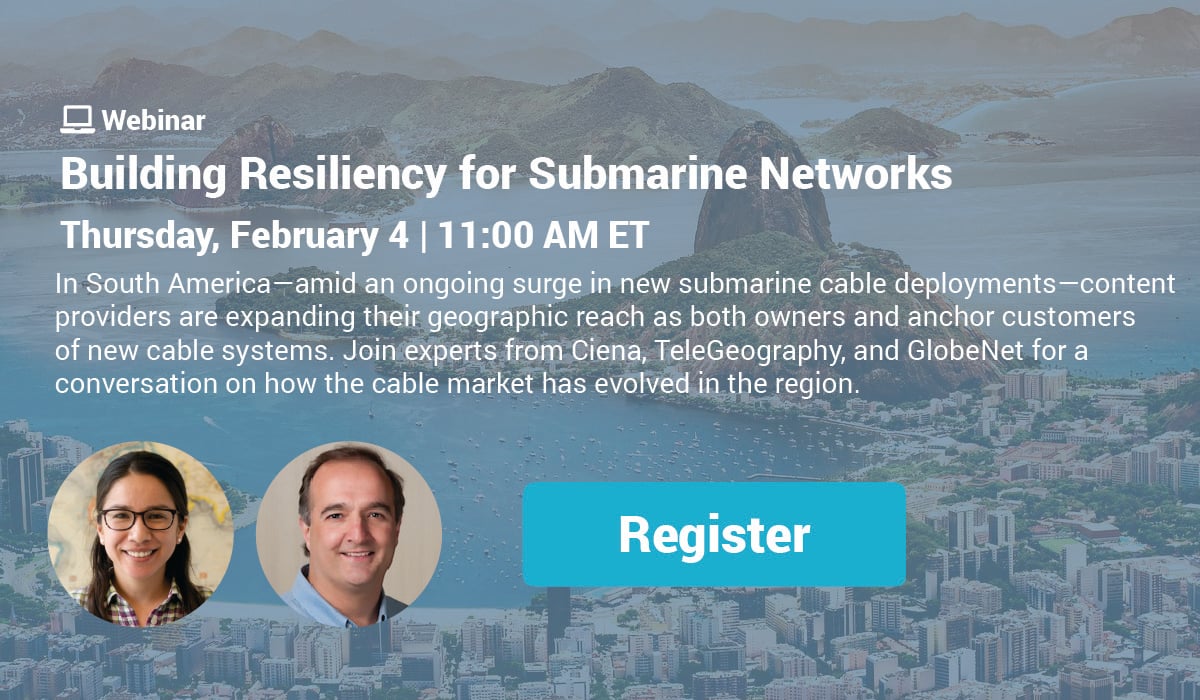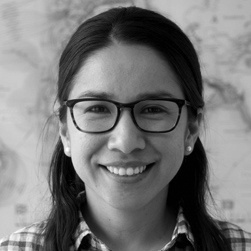 Anahí is a Senior Analyst at TeleGeography. As part of the infrastructure team, she heads the Global Internet Geography research service. Her regional focus is on Latin America and the Caribbean.