Capacity LatAm 2019 is fast approaching; the annual conference is slated for March 11-13 in São Paulo, Brazil.
TeleGeography's Anahí Rebatta will again share insights on trends, growth drivers, infrastructure challenges, new cable projects, and opportunities within the region.
Last year Anahí covered the 15+ total LatAm projects boasting ready for service dates in 2020 or earlier. The surge in Latin American cable investment was no doubt tied to both growing demand and the rise of private networks.
You can brush up on the state of affairs—and download the slides—by perusing her 2018 presentation here.
And if you'd like to be in the room for this year's industry rundown, be sure to register soon so you can take advantage of early bird pricing. TeleGeography readers can get an additional 10% off with the code TGLATAM19.
Read Next
A Pricing Update on Latin America: TeleGeography Research Analyst Cynthia Sandoval-Swegal recently gave Subsea Americas conference-goers a market update on regional pricing trends. Download her slides here.
LatAm Mobile Market Poised to Return to Growth: The wireless services sector in Latin America and the Caribbean has stagnated in recent years. Could that change? Read more.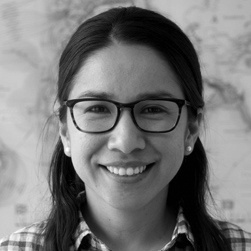 Anahí Rebatta
Anahi is part of TeleGeography's telecom infrastructure and voice traffic teams. She specializes in Latin America and the Caribbean regions.