Historically, Carlos Slim-backed America Movil and Spanish giant Telefonica have dominated the Central American telecom space.
However, the landscape is shifting.
Following a series of eye-catching cableco takeovers in Central America, we take a look at other potential telecom acquisition targets across the region and identify the major players with mergers and acquisitions on their minds.
Opportunistic Liberty Latin America Arrives in Costa Rica
Liberty Latin America (LLA) was established in December 2017 following a split-off from UK-based Liberty Global. The new business—which comprises units in 21 consumer markets across Latin America and the Caribbean—intends to unlock value for shareholders by pursuing a strategy of "opportunistic M&A."
LLA put its plan into action with almost immediate effect. In February 2018 it agreed to purchase an 80 percent stake in Costa Rica's third-largest broadband provider, cable operator Cabletica, in its first transaction of note. The all-cash transaction valued the firm at approximately $246 million (CRC143 billion) and the deal closed on October 1.
A second deal remains elusive for now. Speculation linking LLA to a $1.2 billion takeover of Panama's Cable Onda failed to come to fruition.
Multiple Millicom Mergers
This month European telecom giant Millicom International Cellular (MIC) unveiled plans to acquire an 80 percent stake in Cable Onda–the largest cable operator in Panama–as it seeks to flesh out its Central American footprint.
MIC will pay just over $1 billion for the stake, which gives Cable Onda an enterprise value of around $1.5 million.
The current owners will retain a 20 percent equity stake in the company. The transaction is subject to customary closing conditions and consent from Cable Onda's bondholders and is expected to close by end-2018.
Cable Onda is said to be the market leader in Panama's broadband, pay-TV, fixed telephony, and B2B markets, serving more than 500,000 customers using its HFC cable network. Crucially, with the addition of Panama, MIC now has contiguous country operations from Guatemala to Colombia, significantly enhancing its B2B capabilities.
The Cable Onda takeover may be the largest deal to take place in Central America this year, but MIC has also agreed to bolt-on deals for a number of smaller cable operators.
The Cable Onda takeover may be the largest deal to take place in Central America this year, but MIC has also agreed to bolt-on deals for a number of smaller cable operators. It acquired Guatemalan cableco Cable DX in the second quarter of 2018, gaining access to some 52,000 connected homes in the cities of Quetzaltenango, Coatepeque, Mazatenango, and Totonicapan.
More recently, Costa Rica's Superintendency of Telecommunications has approved the takeover of regional cablecos Cable Television Doble–which operates under the Cable Max brand–and Cable Zarcero by Millicom subsidiary Tigo Costa Rica.
Going forward, MIC's stated ambition is to preside over the second-largest cable footprint in Spanish-speaking Latin America–behind America Movil–and covering 15 million of the 27 million homes within its operational footprint.
Debt-wracked Digicel in Danger?
Irish-owned, Jamaica-based telecom group Digicel boasts a strong footprint in the Caribbean and Pacific regions. It also presides over a pair of companies in Central America, namely Digicel El Salvador and Digicel Panama.
Digicel plans to generate as much as $500 million from asset sales by March 2019 to lower its debt, which is believed to be around $6.8 billion.
Digicel plans to generate as much as $500 million from asset sales by March 2019 to lower its debt, which is believed to be around $6.8 billion.
While the group has already notched up sales for selected cell tower assets, Digicel Panama is also expected to be offloaded. In May 2018 the Panamanian government approved previously proposed Law No. 479—which includes a clause to reduce the number of active mobile players from four to three—as it seeks to make better use of the country's spectrum resources. Digicel, which is understood to be the market's smallest operator in terms of subscribers, has been identified as the player most likely to be squeezed out of the market.
Time for Telefonica to Tap Out?
Another prominent player struggling with its debt pile is Spanish telecom giant Telefonica, which is in the red to the tune of more than EUR40 billion.
In September 2018 it was reported that the group was considering the total or partial divestment of its Mexican and Central American subsidiaries, as it seeks to reduce its debt "in an accelerated manner." Negotiations were said to be at an "advanced" stage, and an announcement is expected in the coming weeks. As per Spanish press reports, Telefonica Mexico is likely to be valued at between EUR1.1 billion and EUR1.9 billion, while the telco's combined Central American units are valued at around EUR760 million.
Telefonica de Costa Rica is wholly owned by the Spanish parent, while Telefonica holds a 60 percent stake in its businesses in Guatemala, El Salvador, Nicaragua, and Panama. The outstanding 40 percent stake in each company has been held by Guatemala-based Corporacion Multi Inversiones since August 2013.
Other Targets
After a spate of deals in Costa Rica, you would be forgiven for thinking that potential M&A targets have already been swallowed up. But this is not the case.
San Jose-based Telecable Economico remains independent after a 2014 takeover attempt by Tigo/Millicom was thwarted by Sutel. It remains to be seen whether the recent trend toward deal-making has thawed the watchdog's frosty attitude.
Another firm that may yet come into play is CableColor, part of the R-Media Group, a telecom and TV conglomerate formed by Honduras' largest TV broadcasters. The cableco has been operational in Honduras since 2008 and Guatemala since 2013. It launched in San Salvador, the capital of neighboring El Salvador, in 2015.
Its multi-country footprint will surely make it a desirable acquisition target.
Also operational in multiple markets is IBW, which serves Guatemala, Nicaragua, El Salvador, and Costa Rica with a mixture of cable and fixed-wireless platforms.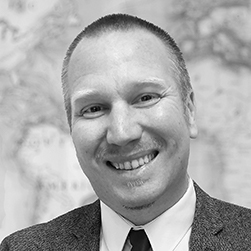 Tom Leins is a Senior Research Analyst for TeleGeography's GlobalComms Database. Based out of the company's UK office, he also contributes to the company's daily CommsUpdate newsletter, which includes his popular weekly MVNO Monday round-up. MVNO industry aside, Tom has developed a strong specialization in the U.S., Latin America, and the Caribbean, tracking mergers and acquisitions, spectrum auctions, regulatory developments, market opportunities, and growth trends.