Our 2017 Global Internet Map has arrived, turning our internet data into a Tron-inspired visualization of internet bandwidth and connectivity around the globe. Grab your glow sticks—we're going in.
Taking cues from the visual design of the movie Tron Legacy, our jet black map is designed to resemble a futuristic control panel.
The 2017 Global Internet Map shows:
Metro-to-metro area internet bandwidth
Total internet bandwidth connected to major metro areas
IP transit prices across major internet routes
Where internet exchanges are clustered
How internet bandwidth is used
Like the Grid—the imagined virtual reality world in Tron—our map has a hidden side.
Roll over the image below to see what the map looks like in the dark.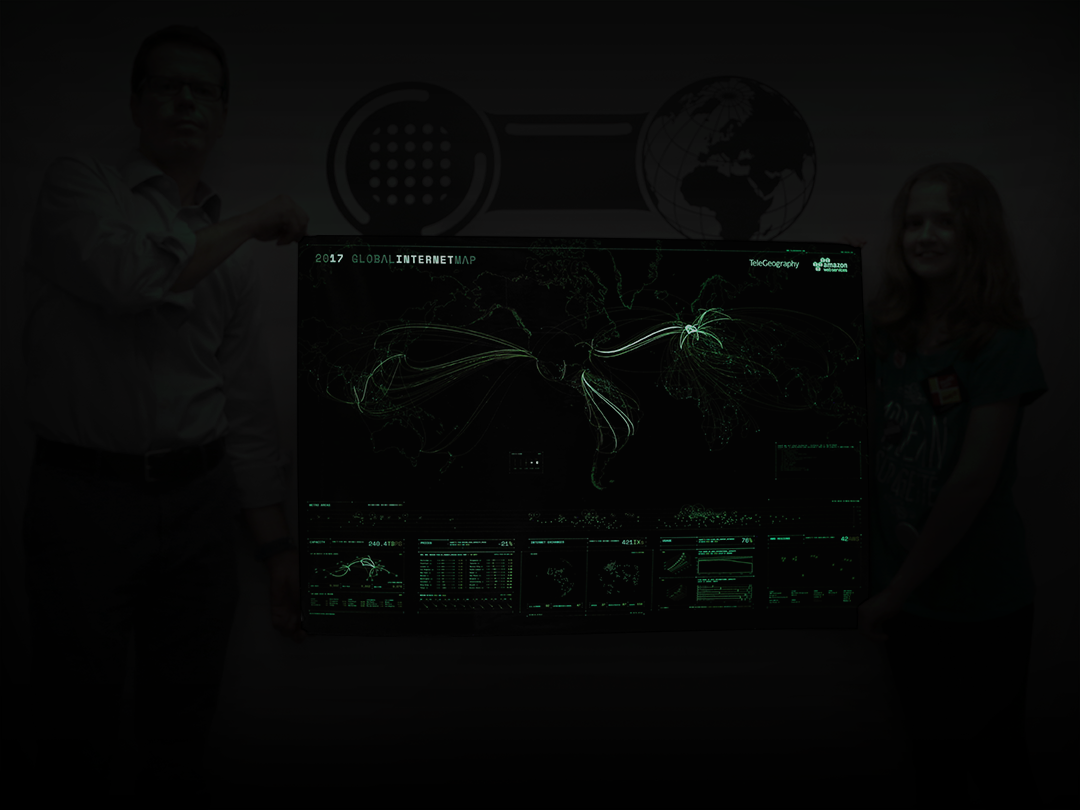 VP of Strategy Stephan Beckert models our glow-in-the-dark map with a little help from his daughter Lucy, a proud member of the TeleGeography team during 2017 bring your daughter to work day.
And good news for 2017 ITW attendees—as an added bonus this year, you will receive a free copy of the Global Internet Map in addition to our Submarine Cable Map in your ITW delegate bag. Be the envy of your colleagues when you hang up two TeleGeography maps in your office!
---
Special thanks to our sponsor Amazon Web Services for making this map possible.