As another year comes to a close, we're looking at where we've been in 2019. Quite literally, too.
This year, the TeleGeography team shared research around the globe, hitting six continents and more than 20 different countries.
If you, too, are feeling nostalgic, peruse all of our 2019 presentations below.
Wholesale Connectivity Trends, Explained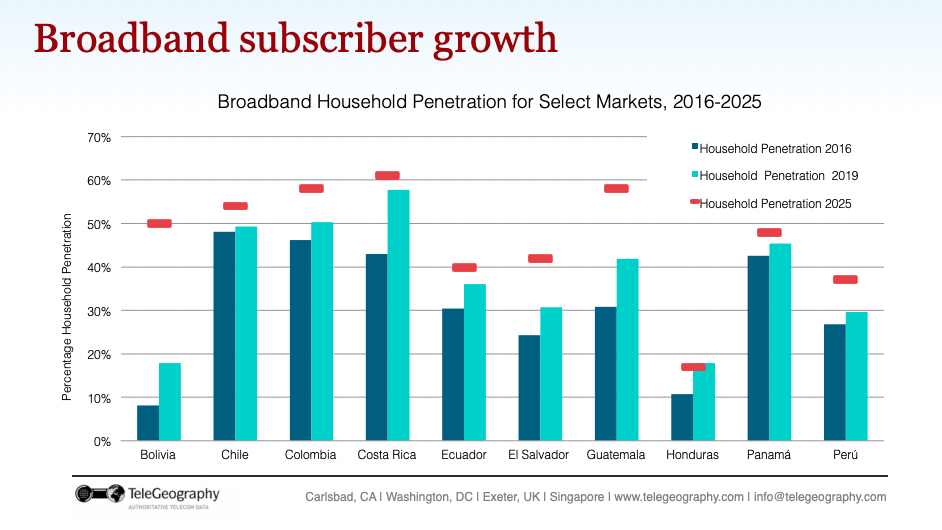 Capacity demand is still strong in Latin America. And growing competition is driving accelerated price erosion rates across the region.
This was on Cynthia Sandoval-Swegal's mind during her recent presentation at Capacity Central America.
Cynthia's session identified bandwidth demand drivers across regions, assessed the competitive landscape, and provided an overview of new cable investments and pricing trends.
Exploring Intraregional Connectivity in Latin America
Interested in the status of intraregional connectivity in Latin America? Step right up and explore Anahí Rebatta's presentation from LACNIC 32 LACNOG 19.
Anahí gave the audience insight on who is driving global subsea demand, how Latin America connects, and regional hubs.
Gulp. Is Your Cable Doomed?
Alan Mauldin made his triumphant return to Submarine Networks World in Singapore this September. As always, he came armed with data, slides, and at least one Star Wars reference during his annual presentation on the state of the submarine cable industry.
Alan's presentation—titled Is Your Planned Submarine Cable Doomed?—looked at some of the common challenges facing new submarine cable developers.
Global Bandwidth Demand & What it Means for Mexico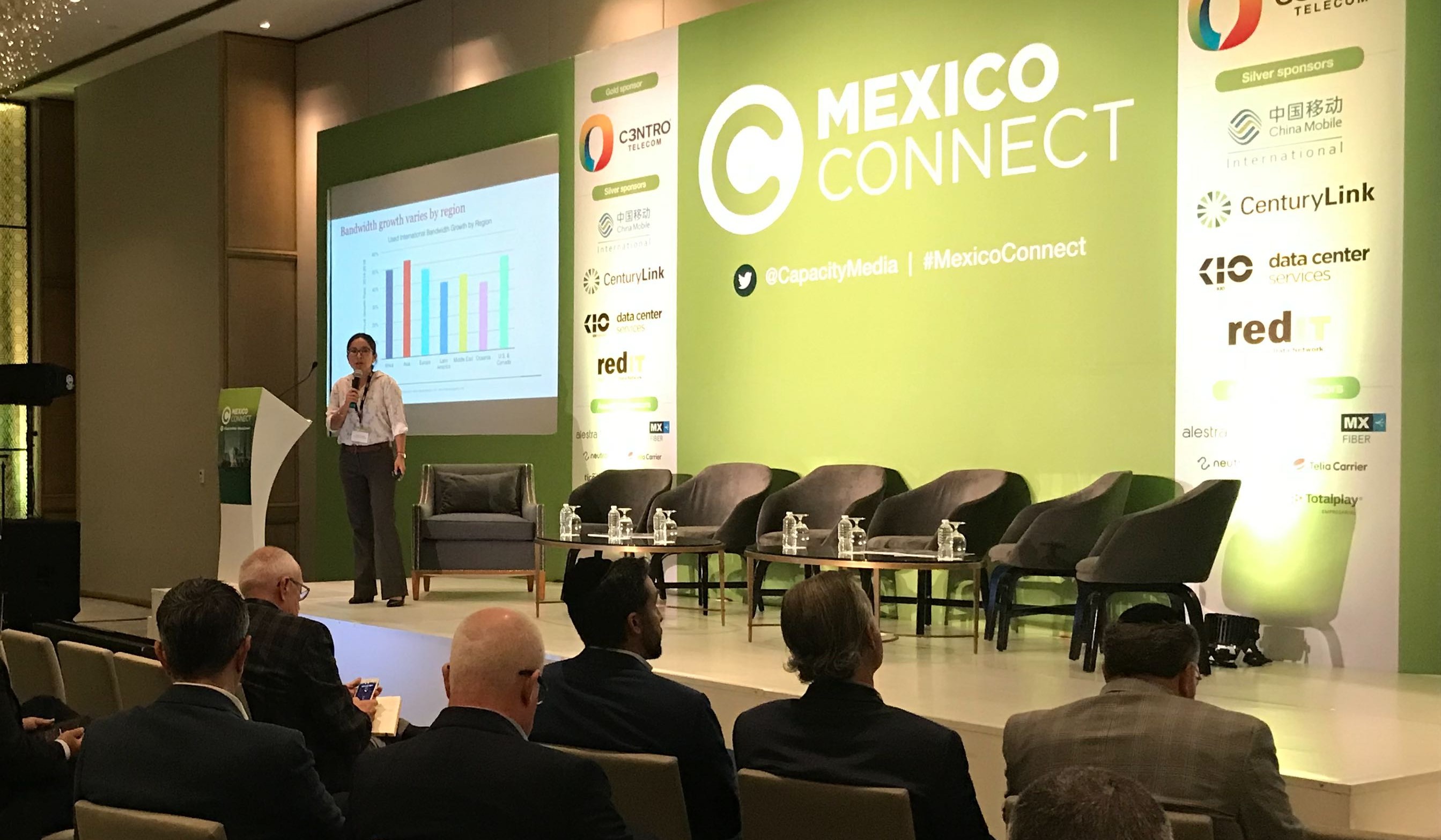 For the latest news on global bandwidth demand and insights on how Latin America connects, look no further than Anahí Rebatta's presentation from Mexico Connect 2019.
Anahí gave the audience insight on where bandwidth demand is coming from, who is driving it, and the state of price convergence.
Carrier Opportunities in Asia
The Asian Carriers Conference is a non-profit membership organization for telecom and IT professionals. With a focus on the Asia Pacific region, the association accepts memberships from carriers and individuals from all over the world. We were thrilled to be part of the 2019 event.
Alan Mauldin ran a workshop on bandwidth demand, planned cables, pricing, and opportunities for carriers in Asia.
Network Connectivity—And Where the U.S. Fits In
Our experts gathered in Denver for an examination of international bandwidth, internet, and pricing highlights at Capacity North America.
Kate Reilly also presented our latest findings on network connectivity, focusing on where the United States fits in the bigger picture.
The Cloud is Just Someone Else's Computer
Patrick Christian was on the scene for the Global Peering Forum's 2019 gathering in Montreal. His presentation The Shifting Submarine Cable Landscape covered what's shaping subsea demand, how content providers are involved, and where networks are coming together.
Busting Myths Left and Right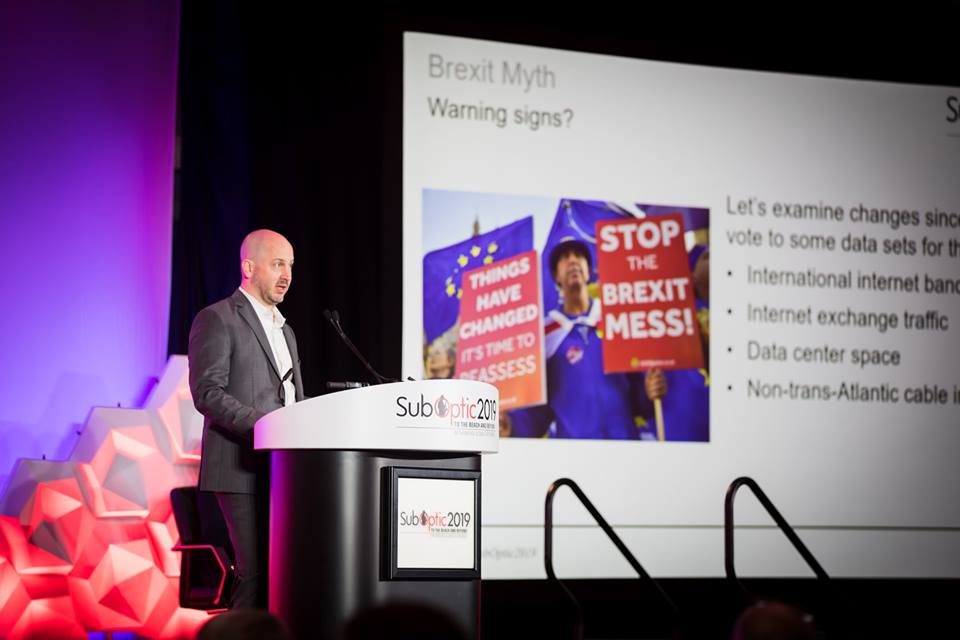 They came, they saw, they busted some myths.
Tim Stronge and Alan Mauldin—better known as the TeleGeography Mythbusters—returned to SubOptic to detonate another set of subsea cable falsehoods.
Armed with a PowerPoint, statistics, and a dream, the duo exploded such telecom myths as "Elon Musk's satellites will put undersea cables out of business" and "fiber pairs are set to become the coin of the realm."
Growth Drivers, Infrastructure Challenges in LatAm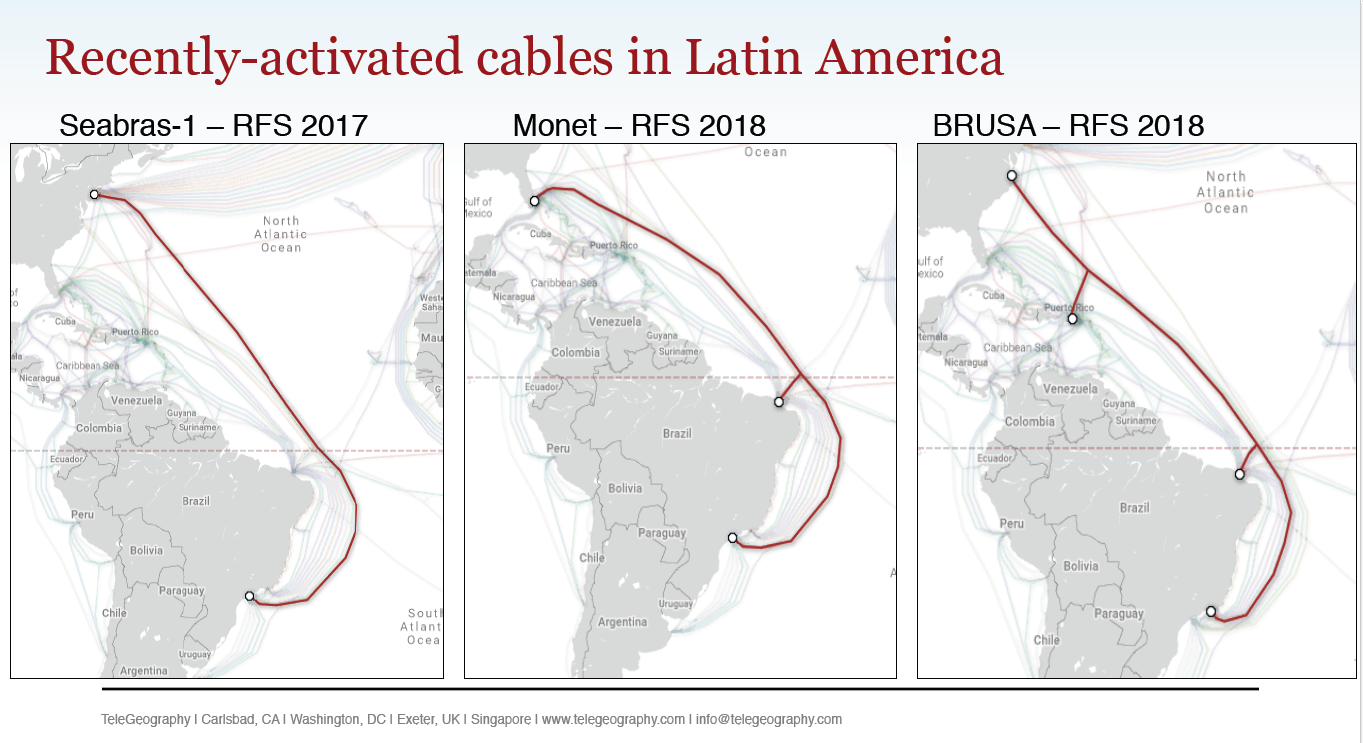 When it comes to Latin America, we were treated to another brilliant update on trends in regional wholesale telecom from Anahí Rebatta.
This year Anahí shared insights on growth drivers, infrastructure challenges, new cable projects, and opportunities within the regional wholesale industry.
Network Connectivity in the Middle East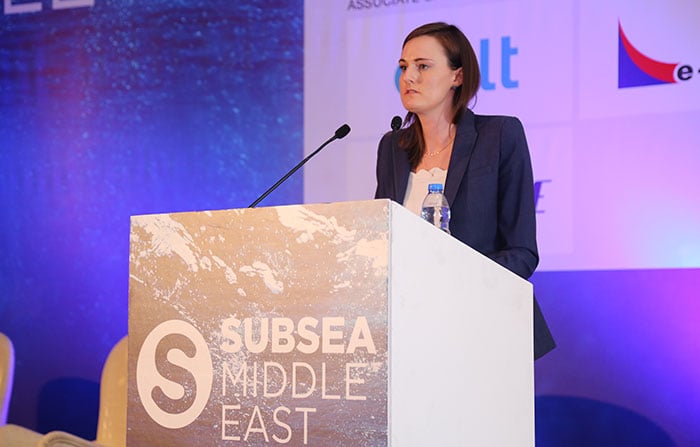 We were well-represented in Dubai this year. Our own Kate Reilly recently dug into Middle Eastern telecommunications through her presentation "International Network Connectivity in the Middle East Region."
Download her presentation here.
Caribbean Considerations
In February TeleGeography Research Analyst Cynthia Sandoval-Swegal gave Capacity Caribbean conference-goers a market update on international bandwidth drivers in the region.
Download her presentation here.
Pricing Trends & Data Center Data
In January Jon Hjembo, Mike Bisaha, and Alan Mauldin trekked all the way to Hawaii (rough!) to present their latest findings on trends on data centers, pricing, international networks, and much more.