Brazil's long-awaited 5G spectrum auction drew to a close in November. It generated total commitments of BRL47.2 billion ($8.5 billion).
Alongside bids from major players Telefonica Brasil (Vivo), Claro Brasil, and TIM Brasil—and established regional players like Algar Telecom and Sercomtel—the auction featured a number of lesser-known participants.
Today we scrutinize the other companies that scooped up 5G frequencies and examine their plans.
Winity Telecom
Spectrum Acquired: 700MHz
Location: Nationwide
Total Bids: BRL1.4 billion ($257 million)
One of the more eye-catching bidders was Winity Telecom, a holding company backed by "alternative asset management" firm Patria Investimentos.
The group is also backed by Blackstone, which was named a "relevant partner."
Winity was established by Patria in November 2020, "to provide wireless infrastructure solutions in Brazil, comprising mobile phone network assets, indoor coverage systems, and new mobile connectivity technologies."
At launch, Patria earmarked funds of BRL3 billion to spend on its deployment. This capital comes from the Patria Infrastructure IV Fund, which boasts a war-chest of BRL10 billion.
Patria has experience in the Brazilian telecom sector. It founded towerco Highline do Brasil, which was sold to Digital Colony Management at the end of 2019. And it currently owns fiber provider Vogel Telecom, which connects 600 cities across 13 Brazilian states.
Winity scooped up a national 2x10MHz 700MHz license for BRL1.428 billion—the highest bid for a single spectrum lot in the auction. The company plans to build 5,000 cell towers by 2029 and establish itself as Brazil's first wholesale operator.
Brisanet Telecomunicacoes
Spectrum Acquired: 2.3GHz/3.5GHz
Location: Northeast/Midwest
Total Bids: BRL1.5 billion ($260.1 million)
Brisanet Telecomunicacoes was founded by local businessman Roberto Nogueira in 1997 as a Wi-Fi provider covering hinterlands in the northeastern states of Ceara, Rio Grande do Norte, and Paraiba.
The telco launched fiber-to-the-home services in 2011 and has enjoyed a meteoric rise in recent years. Brisanet has become the country's fourth-largest broadband provider by subscriptions as of September 30, 2021.
The company acquired a trio of 5G licenses in the multi-band spectrum auction: a pair of 80MHz 3.5GHz licenses covering the Northeast and Midwest, plus a 50MHz block of 2.3GHz spectrum covering the Northeast.
All concessions are valid for 20 years, while the telco must fulfill certain rural coverage obligations in each licensing area by 2029/2030.
Brisanet duly informed its shareholders of its plans to invest BRL2 billion by 2030, as it rolls out "a robust 5G mobile network with the capacity to provide excellent services throughout the Northeast and Midwest regions."
Consorcio 5G Sul
Spectrum Acquired: 3.5GHz
Location: South
Total Bids: BRL73.6 million ($13.3 million)
Following the conclusion of the auction, regional fixed-line operators Unifique Telecomunicacoes and Copel Telecomunicacoes were revealed as the companies behind Consorcio 5G Sul, the consortium that successfully bid on a regional 3.5GHz license.
In a regulatory filing, Unifique confirmed that it holds a 62.77% stake in the joint venture, while Copel owns the remaining 37.23% share.
The consortium agreed to pay BRL73.6 million ($13.3 million) for an 80MHz block of 3.5GHz spectrum (3620MHz-3700MHz). That said, "goodwill" of approximately BRL69 million will be set aside as investment commitments in serving locations in southern Brazil.
As per the licensing commitments, Consorcio 5G Sul must now roll out radio base stations in 1,006 municipalities in the states of Parana, Santa Catarina, and Rio Grande do Sul. They must also construct backhaul infrastructure in 11 municipalities in the state of Rio Grande do Sul.
As per the licensing commitments, Consorcio 5G Sul must now roll out radio base stations in 1,006 municipalities in the states of Parana, Santa Catarina, and Rio Grande do Sul. They must also construct backhaul infrastructure in 11 municipalities in the state of Rio Grande do Sul.
The companies must further deploy a "Personal Mobile Service through a technological standard equal to or higher than 5G NR."
The estimated CAPEX to meet these obligations is about BRL500 million.
Cloud2u
Spectrum Acquired: 3.5GHz
Location: Rio de Janeiro, Minas Gerais, and Espirito Santo
Total Bids: BRL405.1 million ($73.0 million)
With the 3.5GHz band carved up into a combination of national and regional spectrum allocations, there was ample scope for smaller companies to grab a share of the spoils. Indeed, Cloud2u—a bidding vehicle for technology firm Greatek Group—snapped up an 80MHz block of spectrum covering Rio de Janeiro, Minas Gerais, and Espirito Santo.
Going forward, Greatek plans to launch a neutral network that can supply wholesale connectivity to wholesale clients. Greatek says it counts more than 2,000 ISPs as recurring customers and expects to target them with a fixed wireless access proposition.
Neko Servicos
Spectrum Acquired: 26GHz
Location: São Paulo
Total Bids: BRL8.5 million ($1.5 million)
Another new name on the list of bidders was Neko Servicos, which successfully bid on a regional 26GHz concession comprising a 1x200MHz block of spectrum in São Paulo.
Post-auction, Neko was revealed to be a bidding vehicle for Yon Moreira, who runs mobile virtual network enabler Surf Telecom, which is said to support around 100 MVNOs.
The executive clarified that Neko will remain independent from Surf Telecom.
As with the aforementioned Winity and Cloud2u, Neko has an eye on the perceived demand for a neutral network. In Neko's case, it will target 5G FWA and low-latency IoT solutions.
In contrast to Surf Telecom's "asset light" business model, Neko will have an "asset heavy" setup, owning all of the assets required to support its anchor customer.
Interestingly, Moreira and fellow executive Luiz Quintao have hinted that this anchor customer is an overseas operator with private equity backing.
Fly Link
Spectrum Acquired: 26GHz
Location: Regional
Total Bids: BRL900,000 ($163,000)
A matter of days after the auction closed, telecom watchdog Anatel confirmed that Uberlandia-based fiber ISP Fly Link had withdrawn its bid for a regional 26GHz 5G license.
Fly Link cited a lack of additional spectrum "to complement its business model" as the motivating factor behind its decision. As a result of the withdrawal, Anatel fined the ISP 10% of the agreed BRL900,000 ($163,000) license fee.
Fly Link, which was founded as a dial-up internet provider in 2002, had previously disclosed plans to launch a 4G mobile service in 2021. But now those plans seemingly hang in the balance.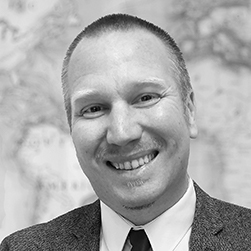 Tom Leins is a Senior Research Analyst for TeleGeography's GlobalComms Database. Based out of the company's UK office, he also contributes to the company's daily CommsUpdate newsletter, which includes his popular weekly MVNO Monday round-up. MVNO industry aside, Tom has developed a strong specialization in the U.S., Latin America, and the Caribbean, tracking mergers and acquisitions, spectrum auctions, regulatory developments, market opportunities, and growth trends.