It's likely that you've read the news by now. Google is teaming up with Telecom Italia Sparkle and others to build and operate two submarine cable systems linking the Middle East with southern Europe and India.
The Blue cable will connect Italy, France, Greece, Israel and go terrestrially to Jordan; while the Raman cable will connect Jordan, Saudi Arabia, Djibouti, Oman, and India. Combined, they will form a major new high-capacity route linking Europe and India.
Another day, another cable announcement involving a major content provider?
Yes and no.
We've seen lots of planned submarine cables announced this year, but these proposed systems stand out for a few distinct reasons.
Route Diversity
These cable systems would be the first to connect Europe to India and the Middle East without traversing Egypt (Have a look at our cable map to see all the systems linked to Egypt). Blue and Raman are a big deal for networks operators who are obsessed with using multiple geographically diverse paths to maintain a high level of service.
That said, this new path certainly does not mark the end of Egypt as a crucial passage for cables. A whole host of new cables are still planned to cross the country: 2Africa, Africa-1, PEACE, and IEX will all run via Egypt.
Genoa Has Entered the Chat
On a related note, Marseille has become a hugely important hub for cable landings in the Mediterranean. It's a lot of pressure for a single French port!
Blue's Genoa landing would be a brand new player; 2Africa is also slated to land there. Yet another example of geographic diversity at work.
Google Goes to the Middle East
Like several other hyperscalers, Google has invested heavily in submarine cable infrastructure, may it be as a sole owner or consortium member. Google's investments cover trans-Pacific, trans-Atlantic, Africa, and Latin American routes.
Notably, this would be Google's first reach into the Middle East and India.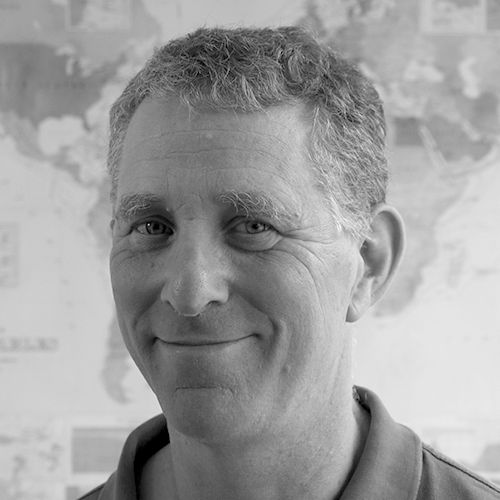 Paul Brodsky is a Senior Research Manager at TeleGeography. He is part of the network, internet, cloud, and voice research team. His regional expertise includes Europe, Africa, and the Middle East.