Mexican telecom giant America Movil (AM) recently struck an agreement to acquire 100 percent of Nextel Brazil from its co-owners, U.S.-based NII Holdings (70 percent) and AI Brazil Holdings (30 percent). They'll pay $905 million for the business.
When the deal receives regulatory approval, Nextel will likely merge with AM's existing Claro business. This will make use of Nextel's substantial spectrum holdings in São Paulo and Rio de Janeiro.
Prompted by the agreement with AM, NII Holdings' Board of Directors approved a plan to dissolve NII once the transaction is complete. Nextel Brazil was the last remaining NII subsidiary, following the sales of its cellular businesses across South America between 2013 and 2016.
Today we're looking at the group's takeover timeline and the respective fortunes of former Nextel businesses in Latin America.
Nextel Peru
New Name: Entel Peru
Takeover Date: August 2013
Takeover Value: $410.6 million
Current Owner: Entel (Chile)
Pre-Takeover Subscriber Total (Jun-13): 1.604 million
Subscriber Total (Dec-18): 7.807 million
In a sign of things to come, Chilean telecom operator Entel Chile agreed to purchase Nextel Peru from NII Holdings for $410.6 million in April 2013. They completed the transaction in August that year.
The new owner wasted little time upgrading the unit's networks, deploying an LTE network the following year and augmenting the infrastructure with carrier aggregation and LTE-Advanced platforms soon thereafter. In doing so, the business has gone from strength-to-strength.
Nextel Chile
New Name: WOM
Takeover Value: $29.1 million
Takeover Date: August 2014; re-sold in January 2015
Current Owner: Novator (UK)
Pre-Takeover Subscriber Total (Jun-14): 321,977
Subscriber Total (Dec-18): 3.700 million
In August 2014, Nextel Chile was sold by NII Holdings for a "de minimis" price. The company went to Fucata, an Uruguay-registered joint venture of Argentinian media company Grupo Veintitres, private equity firm Optimum Advisers, and London-based investment group ISM Capital.
Exact details of the transaction were not made public, although an NII filing listed estimated gains from the deal at around $29.1 million.
Less than six months later the business was sold again, this time to UK-based investment firm Novator.
Novator duly installed colorful British entrepreneur Chris Bannister as CEO. Not only did the company change its name to WOM, it completely repositioned itself. WOM launched a series of eye-catching adverts appealing to young consumers who were dissatisfied with established telcos. Within a year of its July 2015 rebranding exercise, it had reached the 1 million subscriber milestone. The cellco is now on course to reach 4 million users in 2019.
Nextel Mexico
New Name: AT&T Mexico
Takeover Value: $1.875 billion
Takeover Date: April 2015
Current Owner: AT&T Inc. (U.S.)
Pre-Takeover Subscriber Total (Jun-15): 3.205 million
Subscriber Total (Dec-18): 18.321 million
In January 2015 U.S. giant AT&T reached an agreement with NII Holdings to buy Nextel Mexico for $1.875 billion. The transaction was subject to a bankruptcy auction and approvals by the U.S. Bankruptcy Court in the Southern District of New York, which was overseeing NII Holdings' restructuring. The deal closed successfully in April 2015.
As AT&T Mexico, assets were merged with fellow Mexican mobile player Iusacell, which AT&T acquired for $2.5 billion in January 2015. The enlarged business has seen its market share increase exponentially.
Following the dual takeover, AT&T outlined plans to create the first-ever "North American Mobile Service Area," covering 400 million people and businesses in Mexico and the U.S. The telco claimed that the seamless network would link together the two countries' economies, people, and cultures. The Mexican network–bolstered by LTE connectivity–now covers around 100 million people.
Nextel Argentina
New Name: FiberCorp
Takeover Value: $178 million
Takeover Date: January 2016
Current Owner: Telecom Argentina
Pre-Takeover Subscriber Total (Jun-15): 1.828 million
Subscriber Total (Dec-18): 314,000
With its progress stunted by parent company NII Holdings' financial instability, it came as little surprise when Nextel Argentina was sold to local media conglomerate Grupo Clarin, owner of Cablevision. The deal took place via a two-stage transaction initiated in September 2015.
On October 1, 2017, Nextel Communications Argentina was absorbed by Cablevision and "dissolved without liquidation." All assets and obligations passed to Cablevision, which itself became part of Telecom Argentina on January 1, 2018, following a mega-merger.
Although the company was given permission to launch an LTE network in February 2017, this plan never came to fruition. Rather than mirror the commercial strategies used by its former sister companies across the continent, Nextel Argentina has maintained its corporate focus and now operates under the FiberCorp name previously used by Telecom Argentina's B2B unit.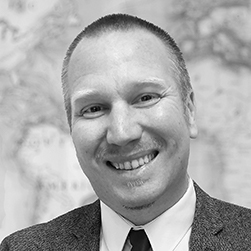 Tom Leins is a Senior Research Analyst for TeleGeography's GlobalComms Database. Based out of the company's UK office, he also contributes to the company's daily CommsUpdate newsletter, which includes his popular weekly MVNO Monday round-up. MVNO industry aside, Tom has developed a strong specialization in the U.S., Latin America, and the Caribbean, tracking mergers and acquisitions, spectrum auctions, regulatory developments, market opportunities, and growth trends.