Earlier this month, international telecom group Telefonica entered into its fourth Latin American fiber-to-the-home (FTTH) joint venture (JV).
The deal was sealed in Peru after Telefonica agreed to terms with investment firm KKR and Peruvian telco Entel.
This new fiber-based JV follows earlier agreements in Brazil, Chile, and Colombia. Let's take a closer look at Telefonica's strategy and examine the scope of the networks in question.
A Strategic Shift
In April 2022, Telefonica published a blog post titled "Alliances to Connect Latin America: The Future Lies in Cooperation"—setting out its vision to expand fiber coverage in Latin America and tackle the digital divide.
As the group explained, "Telefonica's commitment to the take-off of digitalization in Latin America is progressing steadily under a new model of strategic alliances. This spirit of cooperation is essential to face the challenges of the digital divide and the deployment of new networks."
At that juncture, Telefonica had already closed three JVs in South America, and the strategy offered a blueprint for further tie-ups in Europe and Latin America.
Brazil
Name of Fiber JV: FiBrasil
URL: fibrasil.com.br
Deal Agreed: March 2021
Deal Concluded: July 2021

Shareholder Structure
Telefonica Brasil (Vivo, 25%),
Telefonica Infra (25%),
CDPQ (50%)
The Deal
In March 2021, Telefonica Group and Canadian investment firm Caisse de depot et placement du Quebec (CDPQ) confirmed their agreement for the construction, development, and operation of a neutral, independent FTTH wholesale network in Brazil with the creation of FiBrasil Infraestrutura e Fibra Otica (FiBrasil).
CDPQ agreed to invest up to BRL1.8 billion ($317.8 million) in the joint venture, comprising both primary and secondary payments.
The deal closed in July 2021. Telefonica and CDPQ each hold 50% of FiBrasil under a "co-control governance model."
Telefonica's 50% participation is held through Telefonica Brasil (Vivo) and Telefonica Infra—the group's infrastructure arm—with each business holding a 25% stake.
The Network
Starting with a portfolio of 1.6 million homes passed—via infrastructure contributed by Vivo—FiBrasil aims to expand its network to reach around 5.5 million homes passed within four years. (Note: the networks contributed by Vivo represented a small component of Telefonica's overall fiber assets in Brazil.)
Operating as a neutral wholesale company, FiBrasil is set to deploy and operate fiber-optic networks in selected mid-sized cities across Brazil outside the state of São Paulo.
FiBrasil is also poised to offer FTTH wholesale access to all telecom providers, enabling them to offer these services to their end users. It started operations with Vivo as its main anchor-client and has since signed commercial agreements with the likes of Sky Brasil and Vero Internet.
In August 2021, FiBrasil boosted its network footprint when it announced—and closed—a takeover for Fiberty 1.
In August 2021, FiBrasil boosted its network footprint when it announced—and closed—a takeover for Fiberty 1, the Blackstone-backed company previously known as Phoenix Fiber do Brasil.
Fiberty 1 presided over a 1,500-kilometer fiber network which passed around 170,000 homes. The deal was valued at EUR398 million ($470 million).
By the end of 2022, FiBrasil boasted coverage of 3.3 million homes passed in more than 150 cities.
Chile
Name of Fiber JV: ON*NET Fibra Chile
Deal Agreed: February 2021
Deal Concluded: July 2021
Shareholder Structure
KKR (60%),
Telefonica Chile (40%)
The Deal
In February 2021, global investment firm KKR entered into an agreement with Telefonica to establish Chile's first open access wholesale fiber-optic provider.
As per the agreement, KKR would acquire a 60% stake in Telefonica Chile's existing fiber network—reputedly the largest in the country—and make that network open access through a newly established independent Chilean company with assets managed locally. Telefonica would hold the remaining 40% stake in the business.
The deal received regulatory approval in June 2021 and closed the following month.
The Network
The newly-formed InfraCo started operations with 2.4 million fiber passings, with an additional 400,000 deployed since the tie-up was unveiled earlier that year.
Today, the Chilean iteration of ON*NET presides over 23,000 kilometers of fiber—connecting 180 municipalities in 15 regions—passing more than three million homes.
In October 2022, Chilean telecom group Entel agreed to sell its fiber infrastructure division to ON*NET Fibra, in a deal worth $358 million. The assets slated for inclusion include a network that passes 1.2 million homes. The deal remains under regulatory review.
Colombia
Name of Fiber JV: ON*NET Fibra
URL: onnetfibra.co
Deal Agreed: July 2021
Deal Concluded: January 2022
Shareholder Structure
KKR (60%),
Telefonica Colombia (40%)
The Deal
A matter of weeks after the two parties closed their Chilean agreement, Telefonica and KKR announced a new tie-up in Colombia.
As in Chile, the new company would be 60% owned by KKR and 40% by Telefonica Colombia. Telefonica agreed to contribute its existing FTTH infrastructure, which already passed 1.2 million homes.
The overall transaction valued the new company at $500 million. Telefonica received a payment of $200 million, along with the possibility of an additional, performance-based consideration of up to $100 million. The transaction closed in January 2022.
The Network
With more than 2.7 million homes passed with fiber, ON*NET Fibra's Colombian unit now has a presence in 47 cities. The operator's goal is to reach 4.3 million homes passed in 90 cities by 2024.
Peru
Name of Fiber JV: ON*NET Fibra de Peru
URL: TBC
Deal Agreed: July 2023
Deal Concluded: TBC
Shareholder Structure
KKR (54%),
Telefonica Hispanoamerica (36%),
Entel Peru (10%)
The Deal
In July 2023, KKR signed agreements to acquire fiber assets from both Telefonica Hispanoamerica and Entel, in hopes of establishing Peru's first nationwide open access wholesale fiber company.
The proposal seeks to combine the existing fiber networks of PangeaCo (a unit established by Telefonica in 2020 to accelerate fiber construction), Telefonica del Peru (TdP), and Entel Peru into an independent company controlled by KKR.
The new entity, ON*NET Fibra de Peru, will be 54%-owned by KKR, while Telefonica Hispanoamerica and Entel will hold stakes of 36% and 10%, respectively.
While TdP and Entel will be anchor tenants on the network, the ON*NET infrastructure will be open to use by all ISPs.
The value of the transaction has not been disclosed, and the agreement is subject to regulatory approval.
The Network
PangeaCo was created in March 2020, and officially launched in November that year.
According to TdP's Q1 2023 earnings report, as of March 31, 2023, its FTTH networks passed a total of 2.232 million homes. Of this figure, 1.417 million homes are passed by TdP's infrastructure, while the remaining 815,000 homes are passed by Pangea networks. For its part, Entel's fiber network passes around 1.2 million homes.
Post-transaction, KKR plans to invest a further $200 million to increase the new company's fiber footprint to reach 5.2 million homes across 86 provinces by the end of 2026.
Future Deals?
Outside of Latin America, Telefonica has entered into a number of fiber-optic JVs, namely: Bluevia in Spain, alongside Vauban Infrastructure Partners and Credit Agricole Assurances; Unsere Grüne Glasfaser in Germany, with Allianz Capital Partners; and UK-based nexfibre, in association with InfraVia Capital Partners.
In Latin America, the group's options are more limited.
In Latin America, however, the group's options are more limited, and Telefonica Argentina (Movistar) is the only operating unit with a substantial fiber footprint that could be leveraged in the near-future.
In February this year, the Argentinian telco revealed that its FTTH network had passed the one million subscriptions milestone. At that date, the telco's FTTH networks passed 3.8 million homes—a figure which is expected to reach four million by end-2023.
Movistar launched commercial FTTH services in Argentina in early 2016, initially covering selected parts of Buenos Aires.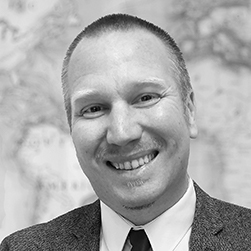 Tom Leins is a Senior Research Analyst for TeleGeography's GlobalComms Database. Based out of the company's UK office, he also contributes to the company's daily CommsUpdate newsletter, which includes his popular weekly MVNO Monday round-up. MVNO industry aside, Tom has developed a strong specialization in the U.S., Latin America, and the Caribbean, tracking mergers and acquisitions, spectrum auctions, regulatory developments, market opportunities, and growth trends.