After months of speculation linking Spanish telecom giant Telefonica to a sale of its Central American operations, in January and February 2019 the group agreed to offload all five of its units in the region. Today we look at the deals in question and evaluate how they'll impact the competitive landscape in Central America.
Guatemala
Company: Telefonica Moviles Guatemala (Movistar)
Buyer: America Movil (AM)
Price: $333 million
Sale Agreed: January 2019
Sale Concluded: January 24, 2019
The sale of Movistar Guatemala to in-market competitor AM—which owns Claro Guatemala—represents the first deal to reach completion.
Prior to the transaction, Claro and Movistar both trailed market leader Tigo, which is backed by Millicom International Cellular.
AM began consolidating the unit on February 1, 2019. They said that the $333 million takeover added 1.3 million pre-paid mobile subscribers, 150,000 post-paid clients, and 402,000 fixed revenue generating units to its Central American user base.
The implied 1.450 million mobile base is dramatically less than the 3.907 million figure that the Superintendence of Telecommunications attributed to Movistar at the end of 2018, suggesting a number of inactive accounts have already been culled.
As of March 31, 2019, Tigo retained a healthy lead over the enlarged Claro-Movistar entity, with a 60.7% share of the wireless market.
El Salvador
Company: Telefonica Moviles El Salvador (Movistar)
Buyer: America Movil
Price: $315 million
Sale Agreed: January 2019
Sale Concluded: Initial request rejected by Superintendence of Competition (SC) in May 2019
While the Guatemala deal closed straight away, the El Salvador-based takeover has had a rougher ride.
In May 2019 the SC rejected America Movil's takeover request. In a statement, the antitrust body said AM's application was "inadmissible," but revealed the Carlos Slim-backed firm could submit a new authorization request. The SC will perform a new technical, legal, and economic analysis of the proposed transaction to evaluate the possible effects on competition in the market.
According to TeleGeography's GlobalComms Database, AM-backed Claro led the market as of March 31 with a 30.7% market share. They came out ahead of Movistar (28.2%), Tigo (27.4%), Digicel (13.3%), and Intelfon (0.4%). A tie-up between the two largest operators may yet fall foul of the authorities altogether. In September 2012 the regulators blocked AM's attempt to merge Claro with smaller rival Digicel after Claro refused to divest surplus spectrum.
Nicaragua
Company: Telefonia Celular de Nicaragua (Movistar)
Buyer: Millicom International Cellular
Price: $430 million
Sale Agreed: February 2019
Sale Concluded: May 16, 2019
Despite its regional stature, America Movil was not the main buyer of Telefonica's Central American business. Millicom International Cellular agreed to acquire units in Nicaragua, Panama, and Costa Rica in a $1.65 billion triple-takeover. On May 16 Millicom announced that it closed its acquisition of the Nicaraguan unit—the first one of its Central American deals to close.
Movistar now leads the Nicaraguan mobile market with approximately 4 million subscribers. It also presides over a 4G network that covers 51% of the population. Competition is provided via Claro and Chinese-backed firm Xinwei Intelcom (trading as CooTel).
Going forward, the unit will be merged with Tigo Nicaragua, which offers B2B services as well as residential HFC connectivity in capital Managua.
Costa Rica
Company: Telefonica de Costa Rica (Movistar)
Buyer: Millicom International Cellular
Price: $570.7 million
Sale Agreed: February 2019
Sale Concluded: Pending; expected in 2H19
Although Telefonica had a well-established presence across Central America, Costa Rica represented its newest unit. The country's mobile market was only opened to competition in 2010 and Movistar Costa Rica launched in November 2011.
The Costa Rican cellco occupies second place in the local mobile market, with around 2.4 million customers and an LTE network covering 85% of the population. With the mobile market also contested by state-backed Kolbi and Claro Costa Rica—which launched alongside Movistar in 2011—no antitrust hurdles are anticipated. The deal is expected to close in the second half of 2019, whereupon the cellco can be merged with Millicom's established cable broadband business, Tigo.
Panama
Company: Telefonica Moviles Panama (Movistar)
Buyer: Millicom International Cellular
Price: $650.1 million
Sale Agreed: February 2019
Sale Concluded: Pending; expected in 2H19
The third and final deal agreed by Millicom involves Movistar Panama, which is said to be the country's wireless market leader, ahead of Cable & Wireless Panama, Claro, and Digicel.
The acquired unit has 1.6 million customers and a 4G network covering 74% of the population. The $650 million deal—the most expensive of all five Central American asset sales—represents Millicom's second notable transaction in Panama in less than six months. In October 2018 the group agreed to pay just over $1 billion for an 80% stake in Cable Onda, the country's largest ISP; that deal closed in December 2018.
The new takeover is expected to close in 2H19, after which the two acquired businesses are expected to be merged under Millicom's favored Tigo brand name.
As in Costa Rica, no antitrust issues are foreseen. However, in May 2018 the Panamanian government approved Law No. 479, which includes a clause to reduce the number of active mobile players from four to three, as it seeks to make better use of the country's spectrum resources.
As such, the Central American M&A merry-go-round may not yet have come to a complete stop.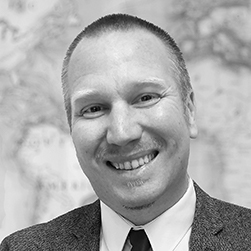 Tom Leins is a Senior Research Analyst for TeleGeography's GlobalComms Database. Based out of the company's UK office, he also contributes to the company's daily CommsUpdate newsletter, which includes his popular weekly MVNO Monday round-up. MVNO industry aside, Tom has developed a strong specialization in the U.S., Latin America, and the Caribbean, tracking mergers and acquisitions, spectrum auctions, regulatory developments, market opportunities, and growth trends.