TeleGeography's GlobalComms Database includes comprehensive coverage of the world's major telecoms markets—but we also profile some of the smallest principalities, republics, and territories in the world.
Here's another peek at what's happening in three unique island markets.
Guam: Ultra-Competitive Local Telecoms
This unincorporated territory of the United States–situated in the western Pacific Ocean–hit the global headlines in August 2017 when a threat from North Korea led to an escalation in war rhetoric from U.S. President Donald Trump and North Korean leader Kim Jong-un, putting the territory at the center of the world's attention.
Taking a step away from simmering conflict, Guam is actually home to an ultra-competitive local telecoms market.
Situated between the Asia Pacific Rim and the U.S., Guam is a not just a keystone of American military strategy in the region, but also a natural communications gateway. It enjoys a reputation as a trans-Pacific submarine cable hub.
Additionally, Guam boasts no fewer than four mobile operators: GTA, DOCOMO Pacific, It&E and iConnect–all of which offer 4G LTE connectivity.
Northern Mariana Islands: New Cable, New Outlook
The Northern Mariana Islands have experienced a frenzied period of network activity in recent months, following the June 2017 arrival of DOCOMO Pacific's $26 million, 279km Atisa submarine cable. The cable links the Northern Mariana Islands to neighboring Guam and superseded the vulnerable 20-year-old Mariana-Guam Cable.
The new cable, which has a total design capacity of 4.8Tbps, has allowed the Japanese-owned operator to relaunch as a full-service telco, with 100Mbps broadband speeds among the connectivity options.
In addition, the increased capacity has allowed DOCOMO Pacific to deliver LTE connectivity to all three main islands, trumping chief rival IT&E in the process.
American Samoa: Looking Toward LTE
Located in the heart of Polynesia, American Samoa still lacks commercial 4G LTE operations.
In August 2017 the Federal Communications Commission confirmed that it had allowed American Samoa Telecommunications Authority (ASTCA) extra time to deploy its 4G LTE network, after the state-backed firm failed to fulfill its rollout obligations.
ASTCA's initial five-year construction deadline for each of its licenses was January 24, 2016, but the FCC acknowledged that the isolated location, lack of industry-specific suppliers, and unpredictable mainland delivery options compounded the challenges in meeting construction requirements.
ASTCA must now deploy 4G networks covering 80 percent of the population by March 2018.
For its part, chief rival BlueSky Communications is expected to introduce LTE following the conclusion of its takeover by Fiji-based regional powerhouse, Amalgamated Telecom Holdings. The deal to acquire BlueSky and its sister companies from Amper of Spain was inked back in June 2016, but the American Samoa component of the deal remains pending, following a legal dispute.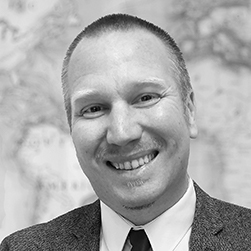 Tom Leins is a Senior Research Analyst for TeleGeography's GlobalComms Database. Based out of the company's UK office, he also contributes to the company's daily CommsUpdate newsletter, which includes his popular weekly MVNO Monday round-up. MVNO industry aside, Tom has developed a strong specialization in the U.S., Latin America, and the Caribbean, tracking mergers and acquisitions, spectrum auctions, regulatory developments, market opportunities, and growth trends.